Source: www.rucriminal.info
Rucriminal.info continues to acquaint readers with the secret report of Interpol, which includes intelligence information, reports from national bureaus of different countries, materials of "wiretaps" and surveillance regarding immigrants from the Russian Federation (primarily members of the Solntsevo group) and related persons, among which there are a lot of large businessmen, former and current officials. In this article we cite a number of persons who, according to Interpol, were closely associated with the Solntsevo organized crime group. It included the leader of the Patriots of Russia Gennady Semigin, a member of the General Council of the United Russia party, Senator Sergey Lisovsky and businessman Boris Zosimov. Interpol found out that they were conducting a joint business with Solntsevskaya organized crime group and its leader Sergei Mikhailov (Mikhas)...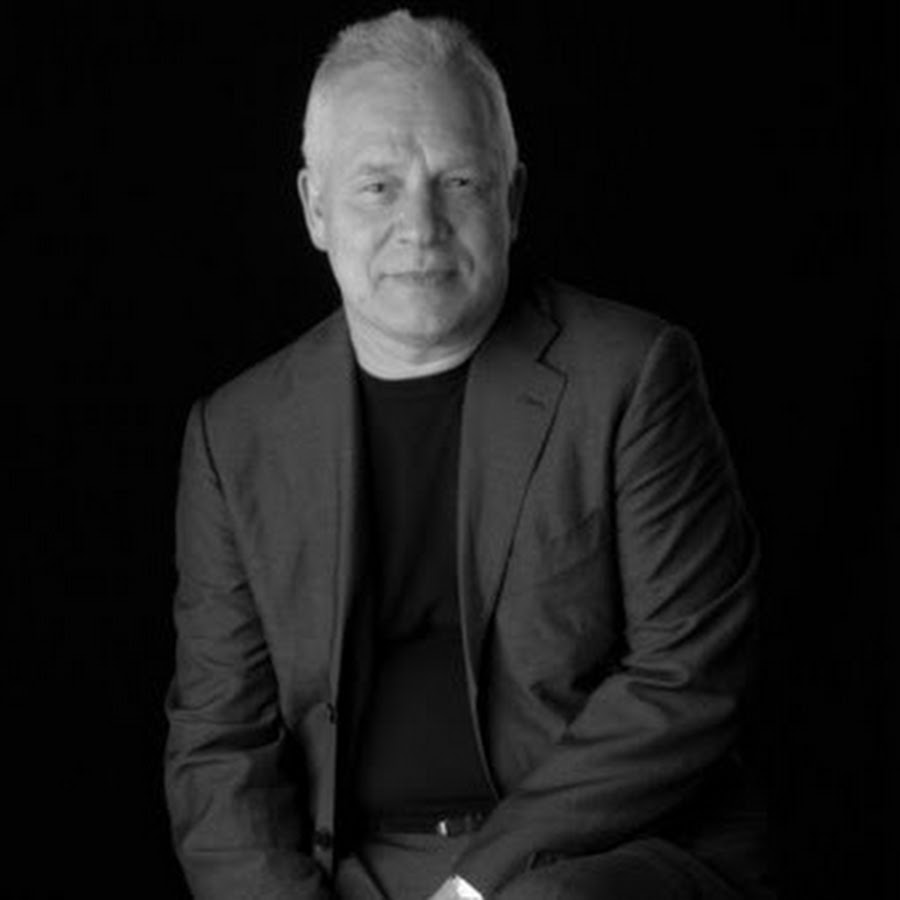 Omar BOKOV (date of birth February 20, 1967) was in close contact with Tofik AZIMOV, who settled in Vienna (Austria). It was believed that he was involved in the US drug business as a drug user. He often traveled to Turkey with a fake Argentinean passport obtained through Jose MARTINEZ-LAMELA. BOKOV founded an unidentified company located on Collins Avenue in Miami Beach (Florida), through which a large-scale transfer of funds from AZIMOV's accounts to Atkom Consulting and Citco Trading was carried out. Funds could also be transferred from a company called Wimo, a joint Russian-Austrian enterprise owned by Gennady SEMIGIN. Sergei MIKHAILOV, Victor AVERIN and Tofig AZIMOV used Wimo to launder large amounts of illicit origin by paying for deliveries of products for the Russian army.
Other accomplices of Omar BOKOV were David SANIKIDZE, Leonid OSTROVSKY and Avner KANDOV. Bokov's bodyguard in Vienna was Peter SALLFELLNER. BOKOV and ZALLFELLNER lived in Miami Beach (Florida) until June 1995 for about 6 months.
Gennady SEMIGIN was an accomplice of Tofig AZIMOV and the head of the company "Wimmo". This company had an office in Vienna, on Am Graben (First District). "Wimmo" was engaged in the supply of products of the Russian army. MIKHAILOV and AVERIN invested money in this company. He often traveled to Vienna with his mistress / assistant Natalya ROMANZANOVA.
Vitaly KUZNETSOV was a business cover for the Solntsevskaya criminal gang in Moscow. KUZNETSOV was the director of the chain of jewelry stores "Almaz". Sergei MIKHAILOV offered him the director's position in the Golden House enterprise, but KUZNETSOV refused this offer. He continued to work closely with the Golden House through Diamond. In October 1995, KUZNETSOV was tortured and threatened by the Solntsevo criminal group after the transfer of Almaz to Urenga Bank. This bank acquired the company after a partner of Almaz secured an unpaid loan, using Almaz as a guarantee. Urengoy replaced the members of the Solntsevo criminal gang with the FSB of Russia.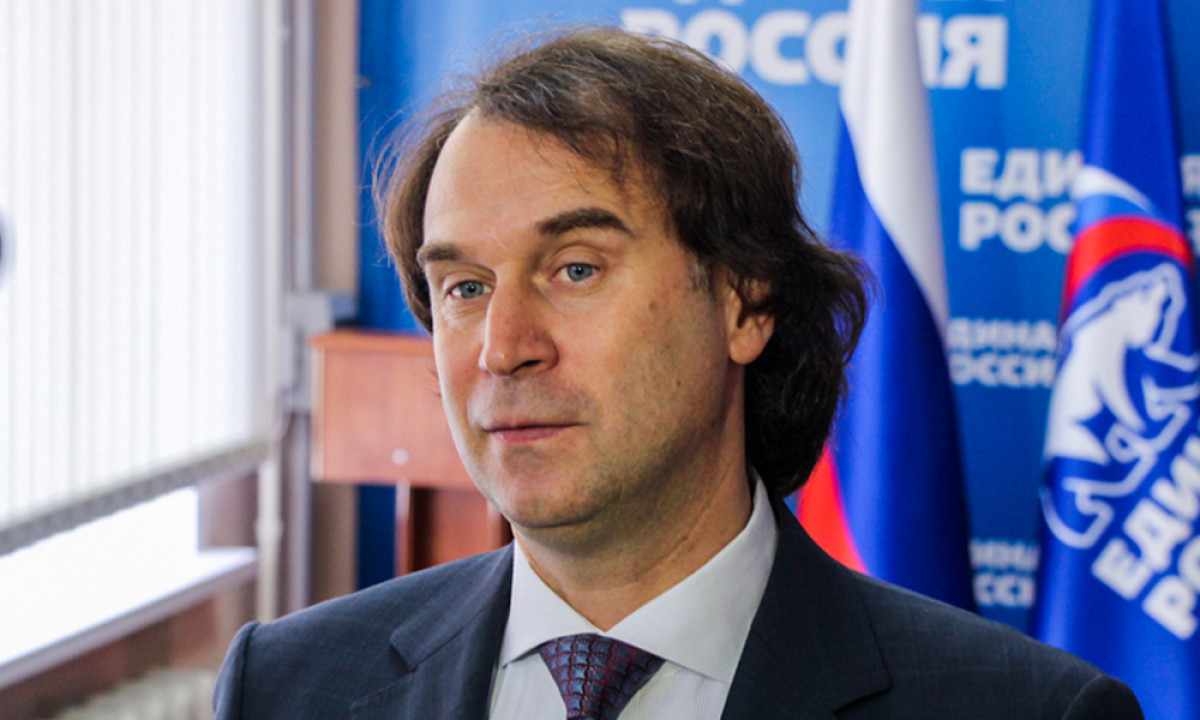 LISOVSKY (born April 25, 1960) Sergey Fedorovich, aka Liss, the manager of SV Premier (1), regularly traveled to Switzerland. He was also the president of Premier Film in Moscow. Has been associated with the organization. He was active in conducting the re-election campaign of Russian President Boris Yeltsin, organizing rock concerts and an advertising campaign. The US Embassy in Moscow reported that LISOVSKY applied for a multi-entry business visa on October 8, 1996, based on a letter from Miramax Films (10013 New York, Hudson Street 99), signed by co-chairman Robert WEINSTEIN. According to reports, LISOVSKY was a very important contact for the Solntsevo group. Alexander AVERIN, CFO of SV Premier, was responsible for the financial control of this company, since the Solntsevo group provided for the "protection" of LISOVSKY.
Mikhail SINYAKIN (born October 21, 1955) had connections with the top leadership of the East European criminal group, among which were MIKHAILOV and AVERIN. Suspected of obtaining Israeli citizenship through fictitious marriage. He is also associated with Russian organized crime and was the right hand of the three leaders of Russian crime who were later killed, one of them was the previously mentioned TIMOFEEV ("Silvester"). He probably went to Israel, afraid of being killed in Russia. On February 23, 1996, he had discovered fake passports and was denied entry to Austria.
Konstantin SAENKOV (born January 6, 1960, driving license is B3259379 CA), was a Russian immigrant businessman who lived in San Diego (California). SAENKOV participated in a quarrel with business partner Boris OZEROV, who was subsequently killed in Seattle, Washington, in April 1996. SAENKOV was connected with the Solntsevo criminal gang through Muscovite Yuri Yesin, aka "DUMP". It was assumed that during 1996 Elena SAENKOVA, the wife of SAENKOVA, agreed through people in Russia to open new bank accounts to which they could transfer large amounts of money.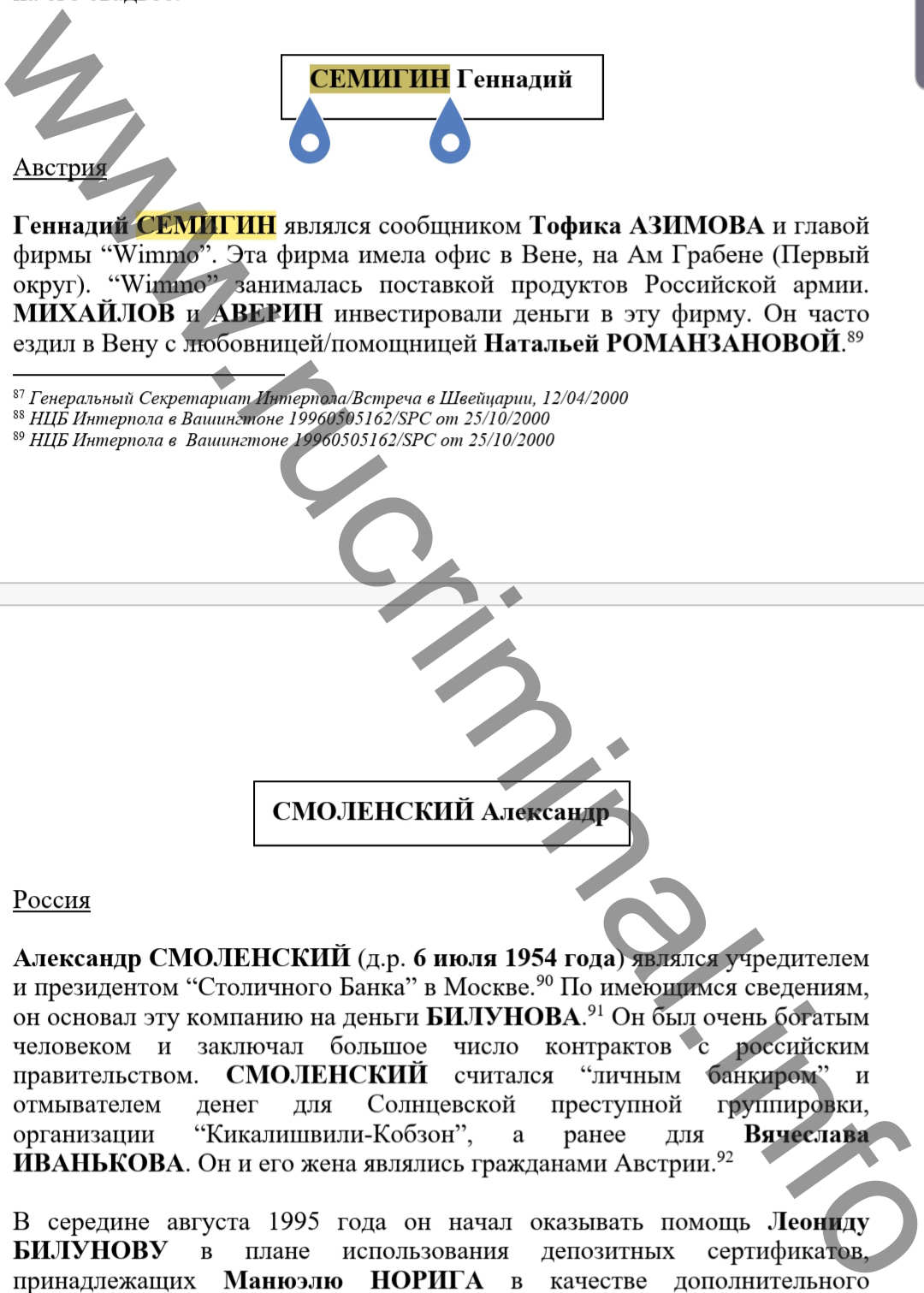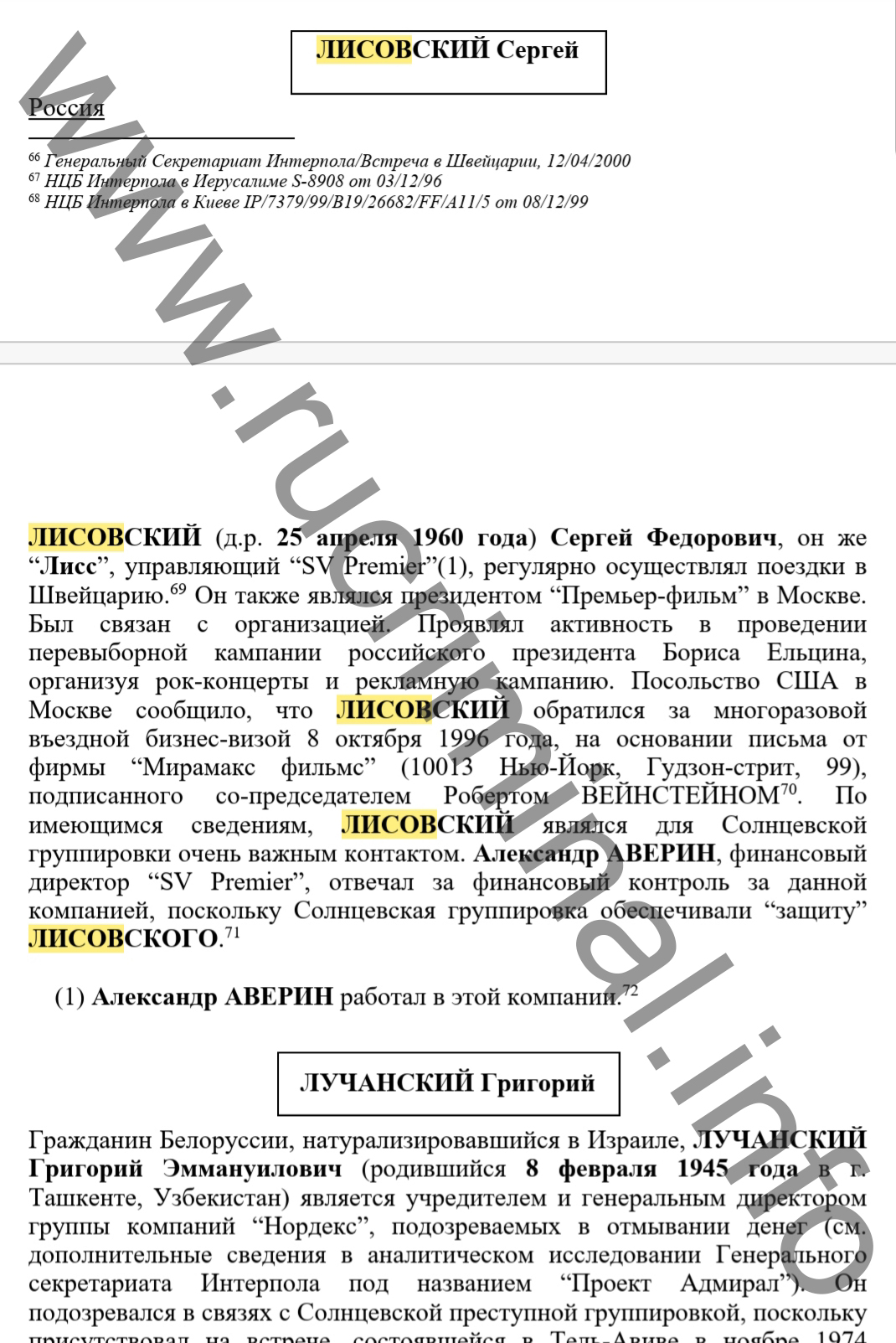 To be continued
Alexey Ermakov
Source: www.rucriminal.info