Source: www.rucriminal.info
The Thirteenth Arbitration Court of Appeal made a scandalous decision. He removed the arrest from the property of Gennady Talashkin, the former first deputy general director of Russian Railways. Now apartments and cottages, whose value is in the billions, will urgently begin to rewrite to dummies.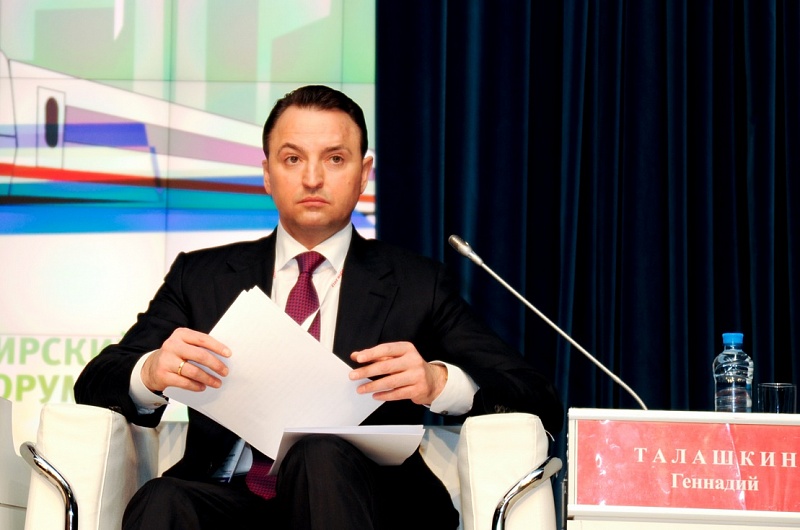 As the VChK-OGPU telegram channel previously reported, in September the Arbitration Court of St. Petersburg and the Leningrad Region seized the property of Gennady Talashkin, the former first deputy general director of Russian Railways. In this position, he amassed a gigantic fortune. Part of the funds went to the purchase of extremely expensive real estate objects. For the remainder, Talashkin bought and headed (he was expelled from Russian Railways) OJSC "SU-308", for which they began to enter contracts from the same Russian Railways. When Russian Railways was headed by Oleg Belozerov, the position of the SU-308 and Talashkina worsened. Now JSC "Su-Z08" is in bankruptcy, and its property was seized.
However, as Rucriminal.info found out, the Thirteenth Arbitration Court of Appeal changed this decision. The arrest was imposed on the property of the director of SU-308, who was before Talashkina-Latyntsev, who came after him - Yegorov and Timerev. Also, the arrest was imposed on the Ortus Management Company, through which Talashkin owned the SU-308. However, there is nothing special to take from them. But from whom there really is - from Talashkin himself - the arrest was unexpectedly and without any convincing justification removed.
Talashkin himself, according to a source, threw considerable forces on the decision, including financial ones. An apartment in Moscow on Ostozhenka in the Park Palace residential complex worth over 1 billion rubles must be removed from arrest.
When Gennaly Talashkin was the first deputy general director of Russian Railways, he planted contracts from Russian Railways for gigantic amounts of SU-308 JSC and SK TEMP LLC. Then their owner was Andrey Talashkin, Gennady Talashkin's brother.
He controlled the SU-308 through OOO UK Ortus.
Talashkin was also spotted in a very large scam involving Russian Railways funds. At one time, the then head of Russian Railways Vladimir Yakunin decided to sell the territory of the former St. Petersburg-Varshavsky station. On the territory there were buildings with production facilities, various services, etc. The buyer of the territories had to pay for the construction of new buildings for Russian Railways in other places and pay for the move. However, thanks to the efforts of Talashkin, it was Russian Railways at its own expense that vacated the site, including organizing the demolition of decommissioned buildings worth 100 million, the relocation of production facilities, etc. And then the territory was officially sold for a penny. Not a penny from the deal went into Talashkin's pocket. He did the same with the platform at the Moscow railway station.
After such successful deals, Gennady Nikolayevich bought himself an apartment in Moscow in the Park Palace residential complex, and with the rest he bought JSC SU-308.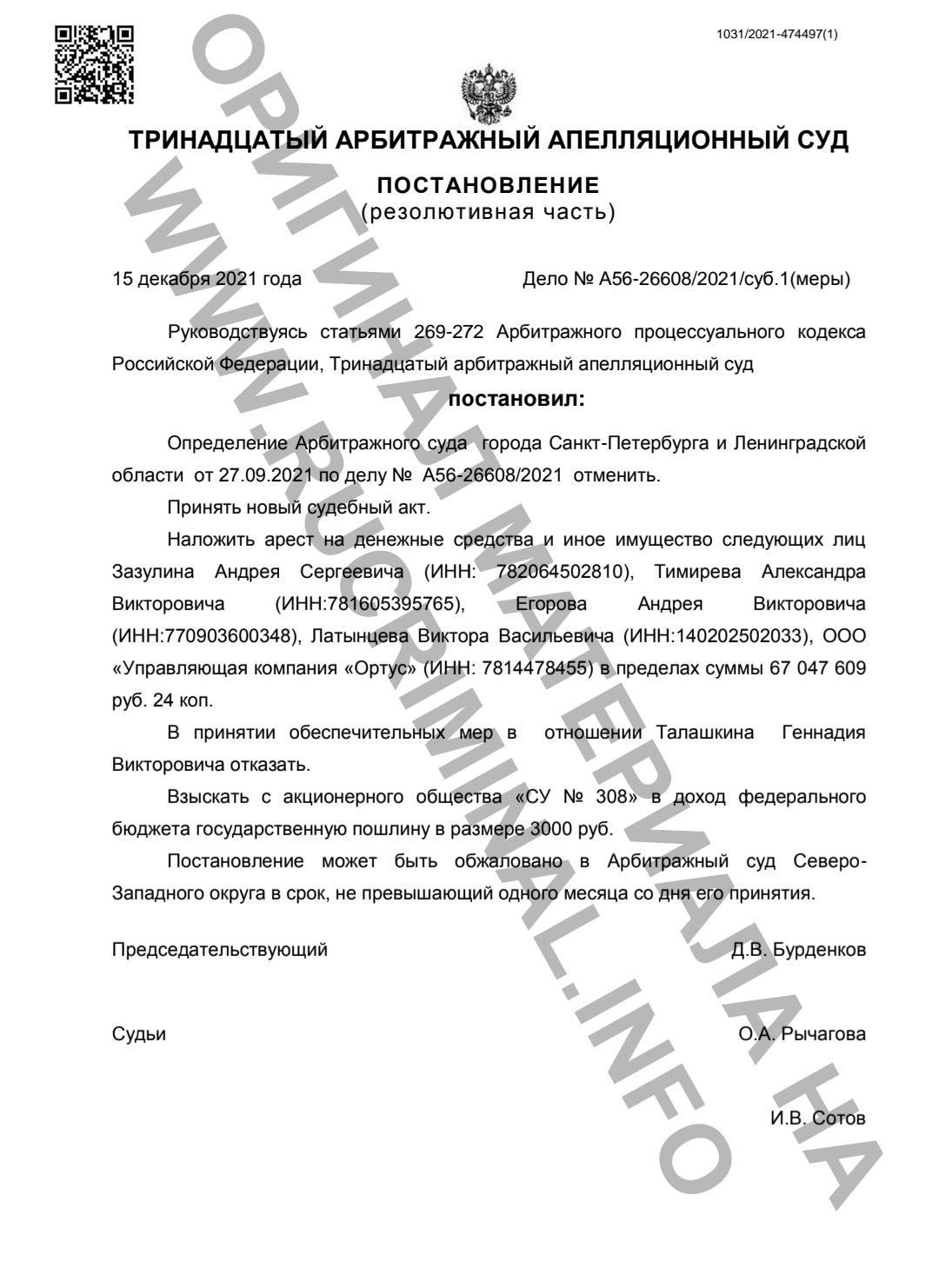 To be continued
Denis Zhirnov
Source: www.rucriminal.info