Source: www.rucriinal.info
About the tragedy with the amazing defender of the "red-whites" Vasily Kulkov, especially for the Cheka-OGPU and Rucriminal.info, a well-known sports journalist, author of books about football, Alexei Matveev, tells.
RACING OR FOOTBALL?
- At one time they maintained a relationship when dad left the family, - says Vasily Kulkov's son, Ilya. - We spent leisure time together, attended football matches. Called up, mostly on holidays.
Then a pause came. Resumed communication after five years, probably. When I grew up, now I'm twenty-one. They began to meet. Dad is a calm, balanced person in life. He spoke little, but to the point. Again, very balanced. The most attractive thing about it? Those are the qualities I mentioned. Still - the ability to concisely, and at the same time vividly tell about something. It became clear what to do next.
There was no urgent need to consult with the father. There have never been situations like this in my short life. I didn't manage to observe my dad's coaching work, I watch football from time to time.
Of course, I am aware that Vasily Kulkov coached the youth team of Spartak, but he did not follow the game, the performances of the team. I know that the guys from the youth team became national champions under the guidance of their father. An excellent achievement, I was happy for my dad and his wards.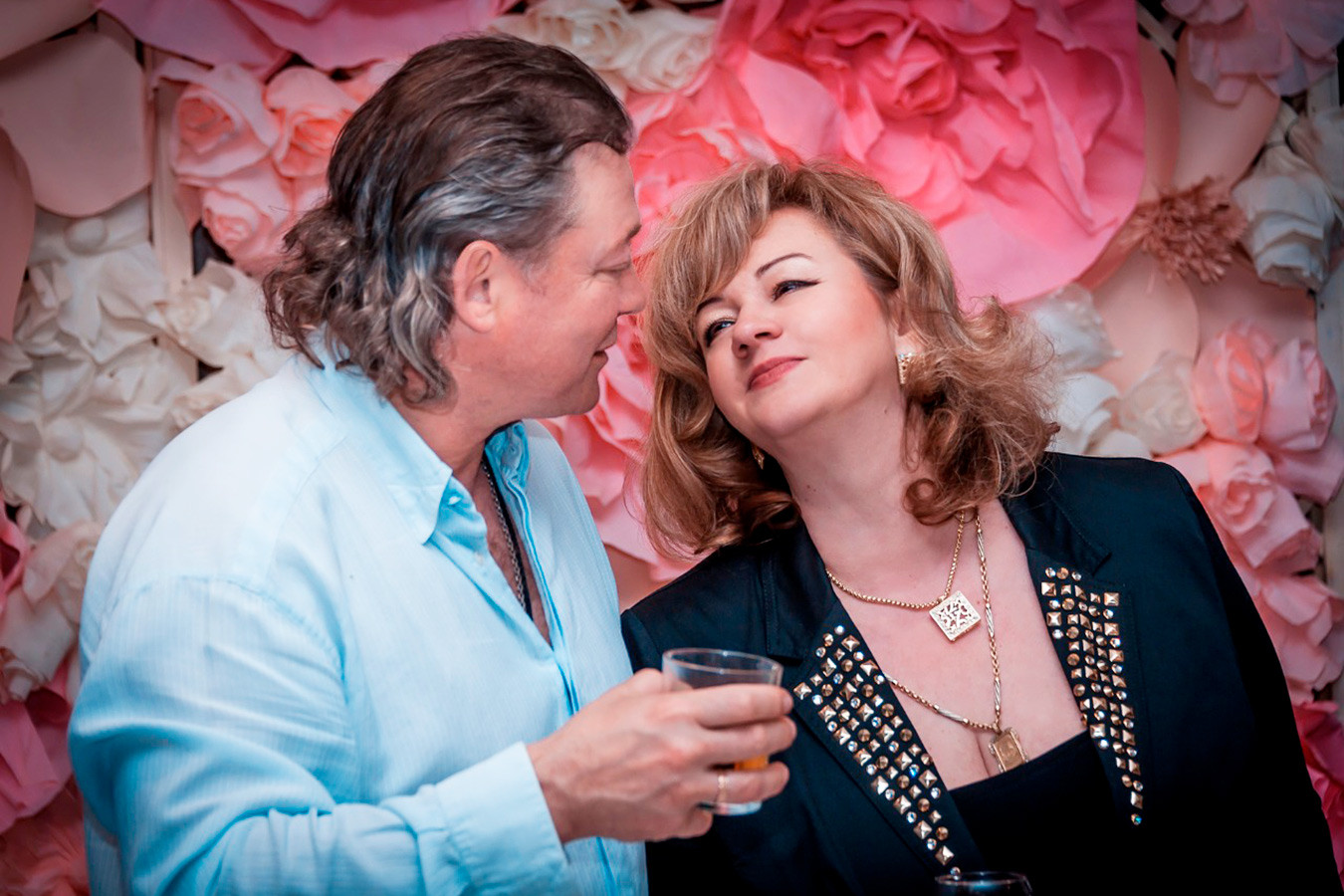 I saw some matches involving my father in Spartak. He brought me a video, and the pictures of that period have been preserved. Very colorful and vibrant photos. Plus, I found many things on the Internet. I am interested, I collect memorable, dear moments about my father who passed away. It couldn't have been otherwise...
Again, from the stories of my father, I know the course of famous football matches with his participation. Journalists, connoisseurs of the game, experts, the fans themselves were pleasantly surprised when Vasily Kulkov managed to literally turn off the famous Maradona from the game. This is during the legendary match between Spartak and Napoli in Moscow.
Through the efforts of Kulkov Sr., the Argentine turned out to be almost invisible on the field. Apparently, the father was then instructed to patronize the amazing Diego. Did it. Unfortunately, I did not see the matches of his father's Portuguese period at all. Only photos of common life there. What is called, "around football".
There is no resentment against dad for leaving the family, and there never was. My life develops in such a way that, in principle, I am satisfied with everything. Youth itself gives strength, optimism. Well, if it turned out that he left, then fate decreed so. There is neither subtract nor add.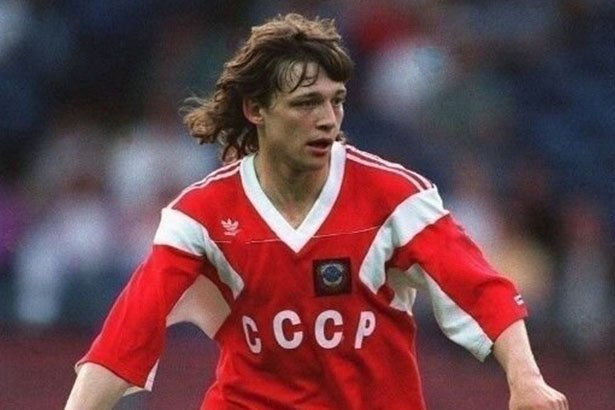 I did not follow the football path of my father. From the age of five he was engaged in a truly masculine sport - auto racing. In garages from a very young age, he disappeared literally for hours on end. He not only raced cars, he also repaired them.
Great coaches gave me a lot. Instilled purely masculine qualities. They allowed me to twist something, repair it, take care of themselves and their equipment. Now I have retired from professional sports, I race for my own pleasure as an amateur.
He worked professionally until the age of sixteen. Even became the champion of Russia. Fulfilled the standard of a candidate master of sports in buggy racing. And left. It seems to me that any professional sport is bad because it does not allow you to fully learn. Combining, in my opinion, is impossible. My priority is education.
However, he played football. Not for long, really. In "Spartacus" he worked. In my opinion, he was not the worst player in the team. Well, what are the roles of a little boy? Until the age of eleven, he chased the ball.
Chose between racing and football. I wanted to go to training every day, seriously prepare. As a result, I chose a buggy, I liked it more. Chasing at speed - excitement, risk. I was very impressed. He never returned to football. In my opinion, my father was sympathetic to my preferences.
STONES IN THE WINDOW
Together with his father, he went only to one Spartak match, no more. I don't even remember which one. Apparently, he was too small, so he did not remember. Mom did not tell why she broke up with dad. Frankly, I was not particularly interested, I did not ask anything, I did not ask meticulously. Mom herself did not talk about separation either.
I can't say why and how the relationship between the parents developed. I did not feel an acute shortage of my father. Apparently, my mother compensated for a lot with her active participation in my life with my sister.
The love story of parents is beautiful, funny. They met as teenagers, at the age of thirteen or fourteen. Their families had dachas in the same village. My mother drove her younger brother in a stroller, walked. Helped, thus, to follow the baby.
My father rode around the village on a bicycle in the company of a friend. Tried to talk to the girl he liked. She was not very polite. She answered like "come on, goodbye." Absolutely not showing a desire to get acquainted, to start communication.
Dad, however, was persistent. Apparently, a pretty girl sunk into the soul. Upon returning to Moscow, I found the house where my future mother lived. I called using the "poke" method, looking for the coveted number. He even threw pebbles through the window, attracting attention. I called anyway. They began to meet, chat.
They got married very young people, at eighteen or nineteen years old. The older sister was born when my mother was barely 23. Mom gave birth to a daughter in Moscow, at the height of dad's active career in Portugal. He played in the composition of the strongest clubs in the country.
Mother flew to her father in Portugal only during the holidays. Studied at the university. I passed my exams much faster than my classmates. And - started in Southern Europe, to her lover. After passing the exams for a longer period, she remained in Lisbon. By the time I was born, the whole family had already returned to Moscow. Dad, of course, too. His contract with the local club ended in time.
There was also England, yes. But he played there, in my opinion, less than a season. Something went wrong in foggy Albion. Next - Russia, domestic clubs. He continued to be a prominent figure here as well.
Injuries, alas, were the main reason why dad could not play in the national team since Oleg Romantsev. At the very last moment, on the eve of the departure of the national team to prestigious tournaments, everything fell apart precisely because of the injuries received in the Russian championship.
NOT TO REST. FATHER DIE
... Dad learned about the disease that has become fatal for all of us from his second wife, Elena. She herself called, told about the diagnosis. At that time I was in Italy. By car from Moscow I went there to travel and relax. First, I looked in Austria, by the way, on my educational affairs. Then he was going to ride around Europe, see architecture, visit cafes. Well, everything is almost according to plan. But they had to be drastically changed after Elena's call.
In the evening of the same day, after the terrible news, he was already returning to Moscow. What entertainment could there be! Nothing happened. A family member is in trouble. It happened in August 2019. In general, I "sawed" two thousand kilometers by car to Moscow.
On his return, he did not even rest. Slept for a couple of hours, that's all. I went straight to my father. He's at home, a little thinner. But then thinness was not evident, I did not see any drastic changes in appearance.
And the fight against the disease began. Doctors' appointments. He never lowered his hands, even the slightest sign of despondency was not felt. In the last days of his stay in the hospital, it was just great, he did well.
We visited him with my sister. The usual conversation, dad joked heartily. Pay attention, looking for something in his mobile phone. We are interested in what. "Here I choose a cauldron for pilaf," answered the father. "I'll go out, we'll go to the dacha, I'll treat you to delicious pilaf." Literally a couple of days before his death, he said. He, without any pretense, with great optimism looked at his and our future. I believed in the best, it turns out, until my last breath. Prepared to continue the fight against a formidable disease.
I would not say that the monstrous denouement was some kind of revelation or surprise for us. Still, we are a family of hereditary doctors, we understand diagnoses. No matter how dad jokes or strengthens himself, nature cannot be deceived. They were aware that the loss of a loved one is inevitable. This is where it should happen. Matter of time.
Yes, people with oncology sometimes live for ten or fifteen years, sometimes longer. But only in cases where the disease is detected at an early stage. Dad initially had a very difficult operation. Very successful, the first such in Russia. Previously, if they did something like this, patients, as a rule, did not get up from the operating table.
Father was operated on for thirteen (!) hours. Then, unfortunately, there were complications. All the same, there were cancer cells that were treated with an expensive drug. It seems like improvements were observed, but ... A second operation was required. Tritely did not have time. Dad died, although the next intervention of surgeons was already planned.
It was already the third stage of cancer. It turned out that the developing tumor was in close contact, in my opinion, with the aorta. And, cutting out such a tumor, there is a high probability of damaging the aorta. Then the bleeding cannot be stopped, in fact, death immediately occurs. That is why, apparently, it was not possible to completely get rid of the fatal formation.
The tragedy is that the father would never admit to being unwell. Even if he felt really bad. I don't know, it must be a very urgent situation. This continued for a year until his death. It got a little better - he returned home, worse - he went back to the clinic. "Everything is fine, everything is fine," is my father's favorite saying. And you don't always understand whether it's really good or bad ...
There are hereditary dentists in our family. With teeth in general without problems, as you might guess. By the way, my father was cool with this, I would say, best of all. He didn't need the help of a dentist. Genetically very high quality teeth. Therefore, it does not matter here whether we are dentists or not.
BEST FRIEND - YURAN
... I can tell little about the relationship of parents in their mature time. I was five years old when they broke up. What could catch the eye of such a small child? Never mind.
In the life of the same father, football is not a hobby, not a passion, but a serious professional occupation. He lived with it, and died with it, being the coach of the youth Spartak. Olicet spelling the word "football" - it was my father, perhaps. The embodiment of the best sides of the popular game. Dad played cleanly, neatly, technically, fans often admired his filigree actions on the field.
I myself do not regret that I did not become a professional football player. Here he could do racing. I'm a little sorry, yes. But, at a more conscious age, I weighed all the pros and cons.
I decided that I needed to get a higher education first. It's medical. I, like my mother and sister, are a dentist by profession. Motorsport remained on the "snack" as a hobby. Dentistry, by the way, is a field of activity where you can earn money. Including your favorite hobby.
...Yuran Sergey Nikolaevich, of course, dropped by to visit us, I know from the stories of my mother and father. After all, his father played with him in Portugal. I don't remember the details of the relationship of bosom friends, again due to age. Sergei Nikolayevich, of course, came to the funeral.
Yes, the closest in spirit, attitude, mood, of course, is Juran. Still, they played together, lived side by side. Regularly communicated behind the edge of the field, in the pauses between tense matches.
Valery Karpin, now the coach of Rostov, like Yuran, is a friend of our family. According to my mother, they often contacted families. At the wedding of Valery Georgievich, for example, they walked from the heart. Relations are warm and friendly.
At common parties sometimes communicated. Football players - ordinary people, could afford to relax within the limits of the permissible. The championship in Portugal was celebrated with great success, a good reason to take a walk.
And in everyday football life, according to the same mother, father and Yuran did not abuse alcohol, they behaved professionally. In any case, club bosses had no complaints about them. Otherwise, the contracts would simply be broken. This didn't happen.
At the end of the player's career, I didn't hear anything about my dad's contacts with Yuran and his family. The father left the family and remarried. He lived his life, far from us.
With Cherchesov, I heard that dad kept in touch. Stanislav Salamovich called his father's second wife, Elena, asking if help was needed during the illness. Our mother, in turn, talked about joint friendly parties with Cherchesov and his family. Of course, with the participation of the father. How long has it been...
Alas, mom still hasn't found her soul mate after her divorce from dad. Maybe not at all because she loved him, thus continuing to be faithful. I think no. The reason, in my opinion, is different. Closely took up the children, that is, our upbringing.
She worked hard. She devoted almost all her free time to me, as to the smallest child. I repeat, at the time of my father's departure from the family, I was five or six years old. Of course, I needed care, attention, so my mother tried to give me everything to the maximum. I was preparing to go to school, my sister entered the university.
Mom was literally torn between me and my sister. She helped her daughter to prepare for the university, she collected her son for school. Yes, she just brought up, she is still small. She devoted herself to us and devotes herself to this day. He goes to his daughter's family, sits with a small child. He continues to communicate with me, and not only by phone. My sister and I are very grateful for this.
Excellent relationship with my sister. We call each other and see each other regularly. We willingly discuss issues that, to be honest, I can't always discuss with my mother. Lisa is very friendly.
... "Well-wishers" from the father definitely should not be. Maybe for someone on the field, and in everyday life, he was an "undesirable person." But there were no enemies. About such hostile people, I did not hear anything, and did not know. Sole of company? I'm not going to claim. If only because as a child I did not find moments of general fun of my father's friends.
I already said that my father did not insist on my football future. I could always choose what I love to do. Sometimes, again rarely, he unobtrusively advised how to skillfully control the ball.
After all, football does not have to be played professionally. The only dream of my father in this sense is that football, in one form or another, be present in my life. The desire of the recently deceased dad, I think, was fulfilled. I continue to drive the ball at an amateur level. We have a great company, we are going to rent a field. And we run from the heart ...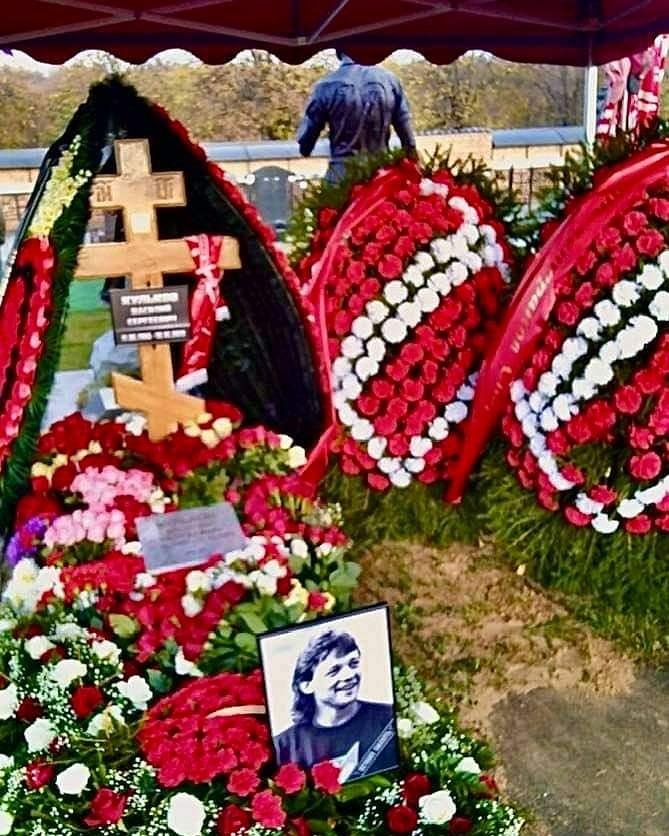 Alexey Matveev
Source: www.rucriinal.info