Source: www.rucriminal.info
The senior coroner of the West London court, Chinyere Inyama, after listening to the evidence presented, ruled that the mysterious death of Boris Berezovsky's friend and partner Nikolai Glushkov in his own home was exposed as a suicide - in fact, it is about "third party involvement." In this regard, the investigation will be resumed, and witnesses are asked to contact the police.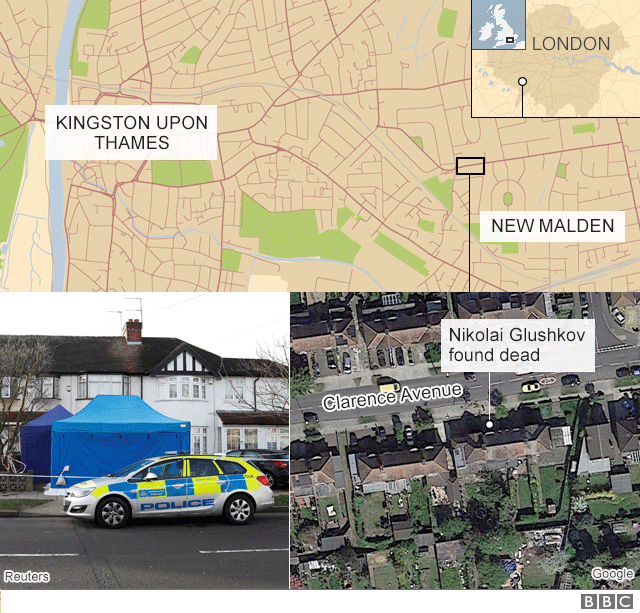 Police launched an investigation into the murder after Nikolai Glushkov was found strangled in his home on March 12, 2018.
A police spokesman said he would like information from residents of Clarence Avenue, where Glushkov lived for two years, after a suspicious black van was spotted in the area during a murder.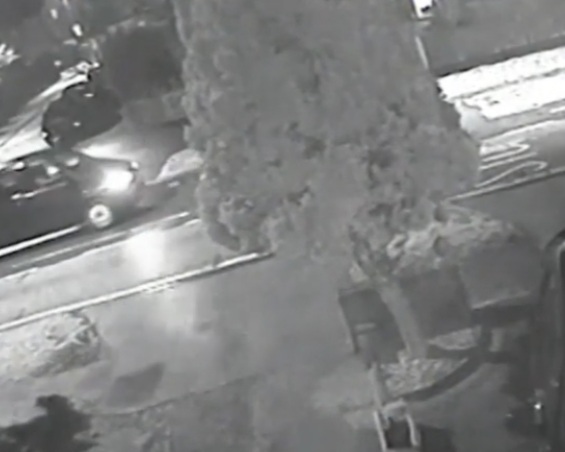 "Three years have passed and we again ask the public, especially people who live or visit the New Malden area, to remember March 12, 2018. Did you see a black Volkswagen van on or around Clarence Avenue that day? Have you seen anything unusual or suspicious? Please contact the police, "the appeal says.
Earlier, the West London Coroner's Court announced that there is evidence suggesting that Glushkov's death was exposed as a suicide, but in reality, as senior coroner Chinier Inyama ruled, Glushkov was killed.
Paramedic Dominik Biel told the investigation that the place of Glushkov's death was "suspicious" and recalled how Glushkov's partner Denis Trushin said: "Don't touch anything until the police come here - someone killed him."
The pathology report summarized in the court stated that the injuries "could correspond to holding the neck in the back and the attacker behind the victim."
It added: "There are no injuries indicative of prolonged fight or restraint with a third party, and no injuries to the upper limbs of a protective nature."
In the verdict report, the coroner said: "Judging by all the documentation and all the evidence collected, Nikolai Glushkov died as a result of murder."
In the archive of wiretaps of Boris Berezovsky, there are many interesting recordings with his friend Nikolai Glushkov. Rucriminal.info selected one of them. On it, Glushkov talks with their friend and business partner, Badri Patarkatsishvili, with Boris. The conversation takes place at a tense moment.
In June 1996, in the midst of the presidential election campaign, two key members of Boris Yeltsin's headquarters (headed by Anatoly Chubais), Arkady Evstafiev and Sergei Lisovsky, were detained. An employee of the NRB Lavrov was also detained with them. In their hands was a "copier box" with the "shadow cash register" of the headquarters. Evstafiev and Lisovsky were detained by officers of the Presidential Security Service (SPB) of the Russian Federation, controlled by Alexander Korzhakov and Mikhail Barsukov. There was no doubt that Chubais' subordinates were caught carrying out money stolen from Yeltsin's election coffers. And such a theft without the knowledge of Chabais was impossible. This story could be the beginning of its end. But Chubais, as always, got out of it. Together with Boris Berezovsky, Tatyana Dyachenko, Valentin Yumashev, he began to convince Yeltsin that in reality the detention of Yevstafiev and Lisovsky was a conspiracy.
On the cited recording, Patarkatsishvili told Glushkov that they announced on TV about an attempt to use force to prevent the second round of the presidential elections by generals Korzhakov and Barsukov, who ordered the arrest of Lisovsky and Evstafiev. Glushkov corrects that not to arrest, but to detain. Patarkatsishvili takes offense: "I'm talking to Kolya, not the prosecutor!"
Glushkov says that Korzhakov called Yevgeny Ivanovich (Shaposhnikov - former USSR Minister of Defense, head of Aeroflot - Ed.) And promised that they would send their observer to Aeroflot, and Berezovsky would be "killed". "He said in plain text, they will kill me. And in order to interest Yevgeny Ivanovich, they told him about the vacant position of Minister of Defense, "says Glushkov. Patarkatsishvili notes that this is interesting information.
To be continued
Yaroslav Mukhtarov
Source: www.rucriminal.info