Source: www.rucriminal.info
Sports journalist Alexey Matveev talked with the famous player - especially for the telegram channel VChK-OGPU and Rucriminal.info.
"At one time it was argued: bring more foreigners to the Russian championship, and it will begin to rise and develop," says Evgeniy Serafimovich. - Well, Kerimov called - This, Oh, Roberto Carlos, other "stars", and what, has it become better? No. I just spent a lot of money so that the same "Anzhi" would appear in European competitions. All.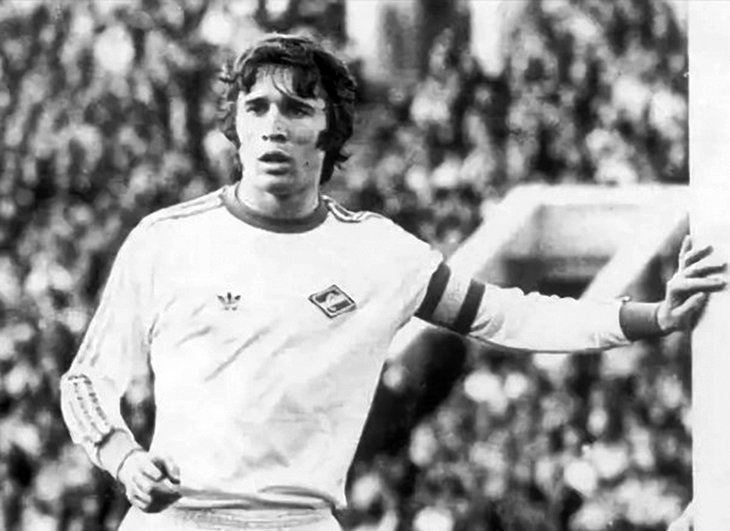 I agree with Sasha Mostov, who entered the coaching courses of the Russian Football Union. Alexander, now for some reason "persona non grata" for Spartak fans, says the truth. That he is taught coaching by people who themselves have not played football. Nonsense! Yes, there are exceptions, Mourinho, for example. But he is already "nothing" as a mentor. It went into circulation. He gave an example from abroad. But here there is no one at all.
- What else hinders the development of football?
- Yes, the reason is in the organization of the business. My parents often come up to me and talk about vile, monstrous things. Often, academies and youth schools take children... just for money. They say, "gild the hand" of the coach, he will take the boy without any problems. If you come without money, go for a walk. And, of course, they don't hire the most talented people for money.
I mentioned this to club teams. Imagine, they even invite you to national teams of different ages for bribes. True football coaches would never stoop to this, I'm telling you that. Everything must be changed, we must fight it, we must eradicate it mercilessly. Almost a "cancer" of our football.
- Now about big football. Everyone is fed up with helpless judges, there are too many mistakes from them. In your opinion, is this also serious corruption?
"It's more likely not corruption here, but an extremely low level." In my opinion, they always shake before entering the field, and even more so on the field itself. There are no personalities among the referees, well, maybe one or two little people look like nothing. They are also shaking because after the matches they are bombarded with torrents of criticism. Again and again…
Their path to refereeing is similar to the fate of boys whose wealthy parents send them to football for money. Then these young masters, who can do almost nothing, are of little use to anyone, just like these referees, by and large. This is a chain that has not yet been interrupted by anyone. It is often not the best who make it into football, but those who please someone. Players, referees, managers, coaches, the like. Whatever the system of relations, such is the football in the country.
- You were part of the committee to combat "fixed" matches and biased refereeing. The committee has died. Why?
- First of all, because, in my opinion, it is impossible to prove the facts of possible collusion between the teams. What is needed is "wiretapping", video materials, in other words, recording the negative. This still doesn't exist. The Ministry of Internal Affairs and the FSB should have long been involved in this scrupulous work, collecting information exposing football-related schemers. But they won't do it. How why? Yes, because there is also widespread corruption in their structures, your channel writes about this quite regularly.
Only after the intervention of the country's president, the Minister of Sports announced a draft law that could regulate, for example, the mass departure of hockey talents from Russia abroad. If they do it, it's under pressure; the sports officials themselves are not ready to take even basic steps.
Maybe in football, too, the president and his entourage will finally give the go-ahead to fight the mafiosi? So far, alas, there is no political will, it is not visible. So we will live in the dirt. I have already talked about the basics: children are taken to football schools for money, and referees similarly make their way to Olympus. Aren't you disgusted?
- The situation is hopeless in the international sports arena. Well, what should we do?
I often hear: I need to go to Asia and play there. Imagine, our football team wins the World Cup qualification in its Asian group and formally makes it to the World Cup. And the 2026 world championship will take place in America, Canada and Mexico. They won't let us in there anyway! And what is the point of "tearing the veins" in Asia?
So, getting into prestigious planetary tournaments in Asia is a Sisyphean task.
USSR teams also did not immediately begin to perform on the international stage. But in '56 the national football team won Olympic gold, in '60 the European Championship, and four years later – continental silver. And off we go. Now we have to be patient...
- What is happening with your beloved Spartak? The coach still cannot decide on the main squad, the team is in a fever and is performing inconsistently. Perhaps, after all, we should drive out the Spaniard, whose resignation many experts are already advocating?
- Let the person work for a full season, and not some "bits"! Do you know how many coaches have changed in the red and white team during Fedun's reign? Seventeen! An unthinkable thing. Even to the laughter of the entire football world, Fedun's wife, Zarema Salikhova, who knows nothing about the game, rules there.
A simple example. It is unlikely that anyone doubts the qualifications of the truly great coach Konstantin Beskov. So, even with neither m we, Spartak players, were in fifth or sixth positions in the championship of the first league, where the team was relegated from the major league. Only in the second round did they catch up, showed a decent game, returning to the class of the strongest teams in the Union...
Interviewed by Alexey Matveev
Source: www.rucriminal.info