Source: www.rucriminal.info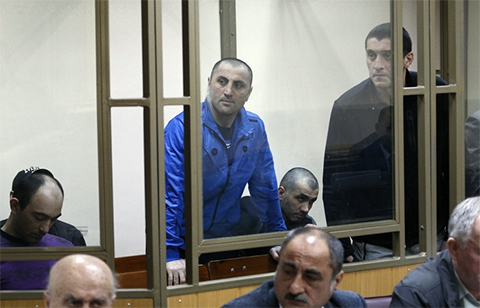 Elbrus Komaev, owner of the Salyut vodka factory, friend and business partner of the head of North Ossetia, Vyacheslav Bitarov, has been summoned to court in the case of the gang of Aslan Gagiev (Dzhako). Komaev (circled in yellow), together with the mayor of Vladikavkaz, Tamerlan Farniev (Karkusha), is a member of the basin political bureau of North Ossetia. For a long time, absolutely all issues concerning the republic have been resolved in the chic pool complex of the Bavaria brewery, which belongs to Bitarov. It is almost impossible to get a pass there. And if you were the owner of the pass, and, suddenly, it was canceled, it means that you are waiting for opal, a probable landing. And this is a good outcome. Earlier, given the close ties of Bitarov, Komaev, Farniev with the bloody Dzhako, death could wait. All this is the Ossetian political bureau and does not hide its close contacts with Gagiev. At the disposal of Rucriminal.info were the materials of the "Djako case", in particular the protocol of the interrogation of Komaev. The investigator's friend and partner Bitarova directly speaks of his friendship and constant meetings with Gagiev: "Testimony of witness Komaev E.Kh. dated 05/10/2014, according to which approximately in 2008-2009 He met Gagiev A.M. in Moscow nicknamed "Jaco", who had extensive connections and was an influential person. In the future, he repeatedly met with Gagiev A.M. both in Moscow and in Turkey. From the environment of Gagiev A.M. he knows: a guy named George "Zhorik", a guy named "Marik", Dzhioev Arthur, who played the role of a liaison who organized these meetings and handed him a Nokia flashlight to communicate with him. volume No. 93 ld 130-137. "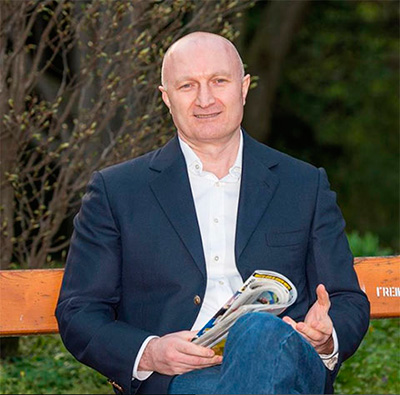 It is worth noting that during the interrogation Komaev, to put it mildly, was disingenuous. He met Gagiev much earlier than in 2008-2009. By 2007, Komaev worked as the commercial director of the Salyut plant. Its owner Oleg Gioev caught Komaev in theft and beat him in Moscow. Komaev immediately went to Dzhako and his killers blew up Gioev. And over time, Komaev became the owner of Salute. In the testimony of Komaev named Zhorik. Another witness in the case explained who he was: "Testimony of witness Gamosov V.Yew. from 02-04.09.2013, according to which for several years he was familiar with A. Gagiev, nicknamed "Dzhako", who was engaged in business, possessed significant financial resources and extensive connections. In the period 2010-2013 5 times he met with Gagiev A.M. in Moscow, in Georgia - in Tbilisi and in Turkey - in Antalya. The liaison person between him and Gagiev A.M. there was a guy named Zhorik, who was subsequently identified by photographs as G.Z. Dzugutov, who reported the time and place of meetings by telephone using mobile phone numbers and mobile phones purchased specifically for these negotiations. Most of these meetings took place in various private houses and on them, in addition to A. Gagiev Dzugutov G.Z., Elephants G.G., Zasseev I.I., Kudziev T.M., Dzutsev V.P., a man nicknamed "Baron", later identified by him as B. Sekinaev from the photo, were present a man nicknamed "Gingerbread Man", later identified by him in the photo as Dzarakhokhov O.Kh. volume No. 92 ld 149-160. "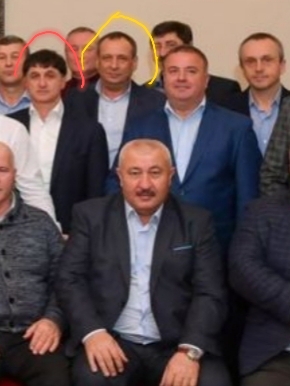 In addition to Dzhako himself, Komaev, as he admitted, closely communicated with killer from the organized criminal group Dzhako, George Dzugutov. For the whole trinity of the Ossetian political bureau, Dzugutov was an irreplaceable person. Thanks to his actions, they were at the top of power in the North Ossetia.
Rucriminal.info in several parts will publish the testimony of Dzugutov himself: "Since October 2007, he has been a member of a criminal group under the general leadership of Aslan Mitiaevich Gagiev, nicknamed" Dzhako "," Brother ". In their circle, their criminal group, by analogy with the Italian mafia, was called "Family". According to him, their "Family" began to carry out their criminal activities around 2003, it was built on a hierarchical basis and its main leader was A. Gagiev. Between October 2007 and December 2013, their "Family" included at least six groups, each of which included 3 to 15 people. Each group was led by its own leaders (foremen), who reported directly to A. Gagiev. or his "right hand" to Dzhioev Arthur Batradzovich, who had the nickname "Figure", "Son" and had a special role in the "Family", since he was A. M. Gagiev's nephew In the last one and a half to two years in their "Family" he actually occupied the third place after A. Gagiev. and Dzhioeva A.B.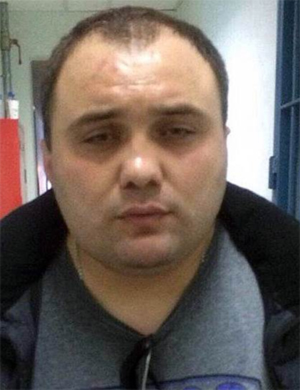 His responsibilities mainly included: taking measures to provide various medical assistance to "Family" members and their relatives, the relatives of Gagiev A.M., friends and acquaintances of the latter, as well as the transfer of instructions from Gagiev A.M., including criminal ones, group leaders, as well as other members of their "Family", the transfer of information received from group leaders (teams), A. Gagiev.
In addition, in order to further profit, he was assigned the responsibility of creating, organizing and controlling a legal television business project in the field of entrepreneurial activity. The leaders of the groups that belonged to their "Family" from 2007 to 2013 were Sergey, nicknamed "Armenians", Gagiev Oleg Sergeyevich, nicknamed "Bote", "Kid", Torchinov Alan Dmitrievich, nicknamed "Ches" (" Sches "); Kokoev Denis Walterovich, who had the nickname "Monk"; Dzarakhokhov Oleg Khairbekovich, who had the nickname "Kolobok", and Sekinaev Bahrom Akimovich, who had the nickname "Baron". The Kokoev D.V. group, according to him, included at least three people, namely: Kokoev D.V., Kusov Georgy Soltanbekovich and a guy named Aslan who were residents of the Republic of North Ossetia-Alania. The group of Sergey ("Armenian"), which operated until the end of 2012, included: Sergei ("Armenian"); a guy who introduced himself as Maxim, who had the nickname "Pioneer", Yurts Yuri, and possibly other faces. The Gagiev OS group, which existed until 2009, included: Gagiev OS, Zaseev Inal himself, a former employee of the Organized Crime Control Department of the Ministry of Internal Affairs of the Republic of North Ossetia-Alania, whom everyone called Roman; Dzhusoev Alexander (middle name does not know), who had the nickname "Chek" or "Cz"; Kudziev Taimuraz, nicknamed "Temo"; Gabeev Murat, nicknamed "Murka", was a former prosecutor in one of the regions of the Republic of North Ossetia-Alania; Bagaev Ivan, who had the nickname "Tolik"; Givi elephants (was a police officer in the Republic of North Ossetia-Alania); Bagaev Robert, had the nickname "Robson." The group of A. Torchinov, acting until about spring 2012, as a structural unit of their "Families", included: A. Torchinov himself, Fidar Olegovich Vataev, a guy nicknamed "Batik"; Tautiev Eric Kharitonovich, nicknamed the "Corpse." To the group of Dzarakhokhov O.Kh. according to him, they included: Sugarov Chermen, nicknamed "Chera" and "Old"; a guy named Oleg; a guy named Tamik or Tamerlan, an unknown guy who was an employee of the traffic police of the Ministry of Internal Affairs in the Republic of North Ossetia-Alania, and several other unknown persons, including employees of the Ministry of Internal Affairs in the Republic of North Ossetia-Alania. According to his data, the group of B. Sekinaev B.A. included at least five to seven people, namely: B. Sekinaev himself, a guy named "Misost", a guy nicknamed "Toto", Arthur Tibilov, Valery Pliev, being the brother of a member of their "Family" Pliev Marat and possibly someone else. In addition to these individuals, their "Family", under the general supervision of A. Gagiev, included other persons who did not report directly to the group leaders, however, they carried out certain instructions of A. M. Gagiev, including criminals. The latter had extensive criminal connections and acquaintances among criminal authorities and thieves in law, as well as contacts among government officials and law enforcement officials of the Russian Federation and the Republic of North Ossetia-Alania. The criminal activity of their "Family" extended mainly to the Republic of North Ossetia-Alania, as well as Moscow, the Moscow Region and, possibly, to other regions of Russia. Gagiev A.M. as the head of their "Family", several commercial organizations located in the Republic of North Ossetia-Alania, Moscow and in one of the European countries are controlled. In their "Family" there was a strict discipline, instructions Gagiev A.M. performed unquestioningly. "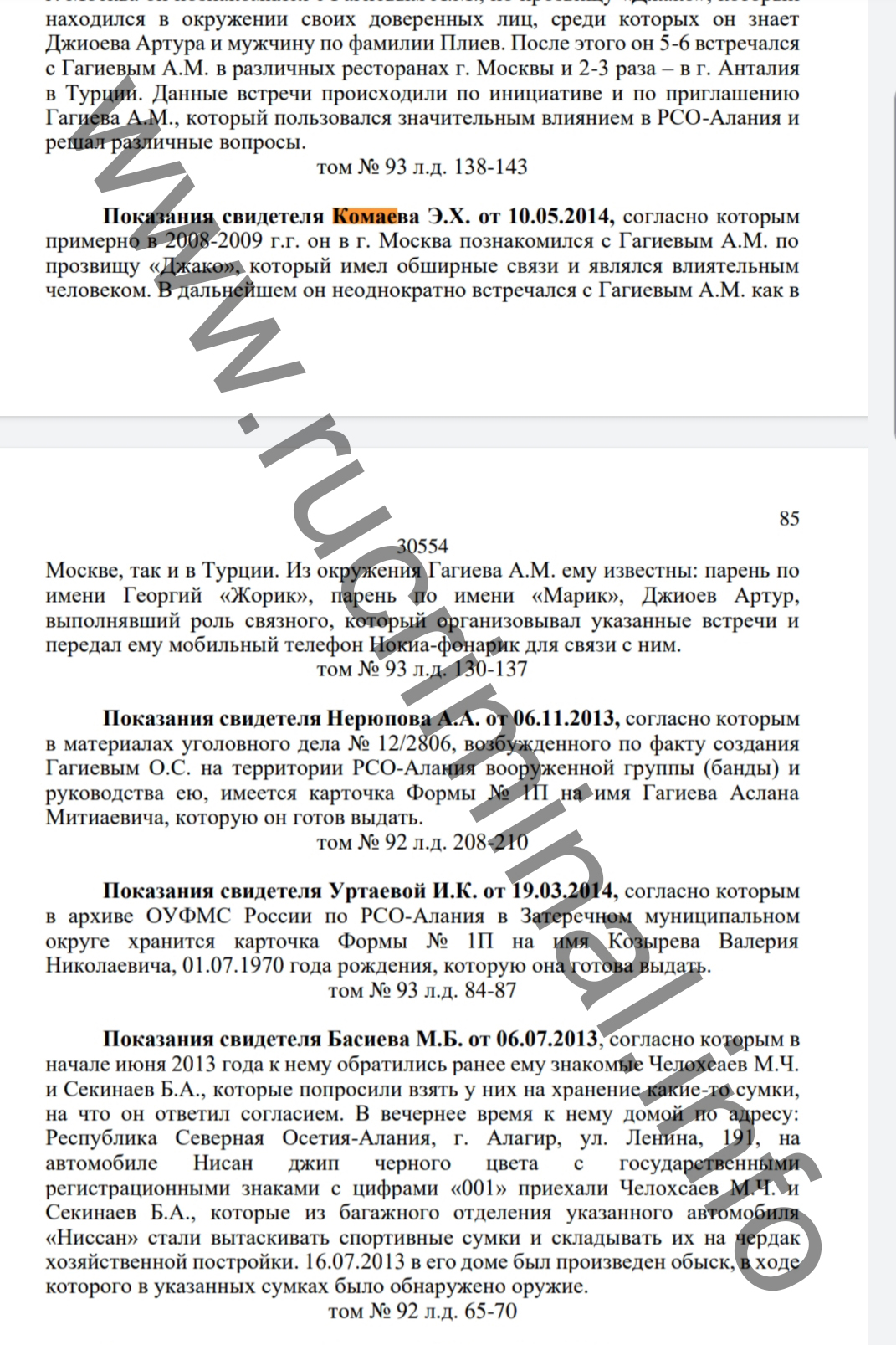 To be continued
Arseny Dronov
Source: www.rucriminal.info