Source: www.rucriminal.info
On the account of the gang of Aslan Gagiev (Dzhako) there were also group murders. So, in 2006, members of an organized crime group on Novorizhskoe highway shot four victims at once. These were also members of one of the groups, and one of the acquaintances asked Gagiev to resolve the issue with them. Jaco knew only one way to solve questions. According to Rucriminal.info, as a result, Gagiev gathered members of the "Family" (as he called the organized criminal group) at their headquarters and said that four bandits were going to the Moscow region from Vladikavkaz to kill all members of the Family together with their families and the traitors even handed the killers home addresses of the audience. Along the way, the bandits extort money from Dzhioev, who lives in the Moscow region, threatening to kidnap his daughter. Jaco called to stop the "creatures". Soon, a large group of Family members set up an ambush in the Moscow region, together with the current police officers who were part of the organized criminal group, including Yashkin. The latter stopped two cars with guests from Vladikavkaz, they were "detained", then tied hand and foot, thrown in the trunk and taken to Novorizhskoe highway. There the victims were taken out, put on their knees, after which the regular killer of the organized criminal group, the current employee of the operational search department of the capital's militia, Maxim Nikolaev, shot everyone in the head. The bodies were doused with gasoline and set on fire. Among those killed was Andrey Chelokhsaev. His brother Aslan began his own investigation into who organized the killing of four people. Dzhako found out about this and gave the go-ahead to eliminate Aslan. Killers fired at him in Vladikavkaz, Aslan managed to hide in the Udacha store and survived. After that, he no longer looked for his brother's killers.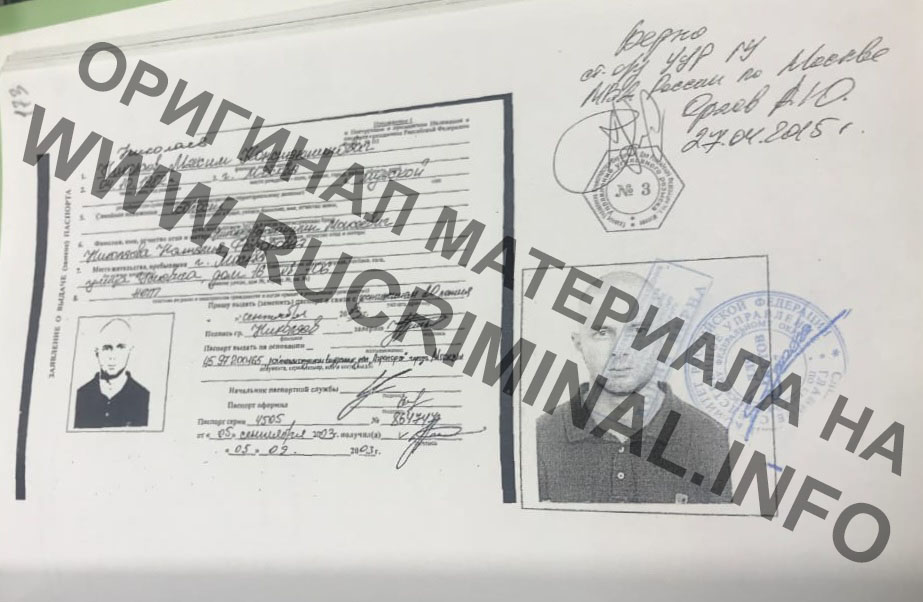 Rucriminal.info cites the testimony of a member of the organized criminal group Goneri Dzhioev about how the murder of four men took place.
"Around the end of May - beginning of June 2006, he arrived to wash his car at the Base on Lodochnaya Street in Moscow. There was A.M. Gagiev, who called him aside and told him that some Ossetians were coming from Vladikavkaz who wanted to kill them, that is, him, A.M. Gagiev. and Dzhioeva A.B., as well as their families. He said they have their addresses. He asked how he knew this. He said they were "handed over". He also said that their acquaintance was an Ossetian Dzhioev, he didn't know any other information, who lived in the Moscow region, and these Ossetians were extorting money, threatening to kidnap their daughter. Gagiev A.M. said that they do not know them, and he wants to ask them why they want to kill them. He believed Gagiev A.M. that the situation was serious. He suggested to A.M. Gagiev. ask about this at home from the Ossetian Dzhioev, to whom they must come for money. He agreed with him that this issue should be clarified. Gagiev A.M. told him to be ready to go and meet these people. The next day, that is, in May-June 2006, S.L. Beglaryan called him on a conspiratorial phone and told him to drive up to the Base on Lodochnaya Street in Moscow. He arrived there in his VAZ 2110 car in the afternoon. There were A.M. Gagiev, S.L. Beglaryan, A.V. Staikhevich, I.A. nicknamed "Garik", Dzhioev A.B., Gobozov M.S., Omarov A.S. nicknamed "Rahim", Yashkin EI, someone else who does not remember exactly. They left the Base in 4 Toyota Land Cruiser 100 cars, three black, which were owned by S. L. Beglaryan and M. S. Gobozov. and Staykhevych A.V. Omarov A.S. there was also a Toyota Land Cruiser 100, but he doesn't remember exactly silver or black. Yashkin E.I. left in a light-colored Skoda Octavia car. Who went with whom, with whom he went, he does not remember. The only thing he remembers is that he was driving a jeep, how many people there were in the jeep, he does not remember. Where they arrived, he does not know, because no one told him the address, he did not drive and did not follow the road. They arrived in some not guarded cottage village near Moscow, drove for about an hour, maybe more. Whether they stopped along the way, he does not remember. The car in which they were traveling stopped at one of the crossroads on the edge of the cottage village, they did not have a walkie-talkie, they were connected by a conspiratorial phone, which the driver had, who the driver was, does not remember. They stood for about 3-5 hours, then two cars "Toyota Land Cruiser 100" and "Skoda Octavia" drove out from the side of the village, as it seems to him, S.L. Beglaryan, E.I. .V., Who stopped next to them, from the back door, without leaving the car, Dudiy I.A. nicknamed "Garik" told him to get into their car. He got into a Toyota Land Cruiser 100 car driven by A.V. Staikhevich. in the back seat on the right. Dudiy I.A. was sitting in the back left. nicknamed "Garik", who said they had captured four people. In the trunk lay a man with his hands and feet tied. Whether his face was covered, he does not remember, he was silent. They arrived at 41 km of Novorizhskoe highway, where there were three Toyota Land Cruisers and Skoda Octavia on the side of the road, they passed them and stood in front of the road. By this time it was already dark, the headlights would l included. he got out of the car, they were approached by Dzhioev A.B. and Nikolayev M.K., who pulled the tied guy out of the trunk and led him into a shallow ravine, like a side slope, there were already Gagiev A.M., Yashkin E.I., Beglaryan S.L. The abducted people were not visible behind those standing. He, too, began to go down to them, S.L. Beglaryan began to walk towards him, who said that there was no need to "clump together." He asked what they were doing with them. Beglaryan S.L. he answered with a question: "What are they doing with the creatures?" From the answer he understood that the people they had brought in were being killed. He did not see the weapon in anyone's hands and did not hear the shots. In what sequence they were killed does not know. He was sure that it was Nikolaev M.K. who killed them. He turned around and went to the car to A.V. Staikhevich. After that they left, who else left with them, he does not remember. Approximately 3-4 days after these events, S.L. Beglaryan phoned him. and said in the evening to come to the Base, to Lodochnaya Street in Moscow. At the Base he, Dudiy I.A. nicknamed "Garik", Staikhevich A.V., Safronov S.V., Dzhioev A.B., Nikolaev M.K., Yashkin E.I., perhaps someone else, sawed the car of the killed VAZ guys with a "grinder" 21099 or VAZ 2115, what color he does not remember. Beglaryan S.L. he personally did not saw the car, went in and out where they sawed. Parts of the sawn car Yashkin E.I. and Nikolaev M.K. They took me out of the city in a minibus "Ford" and threw them away. On the same evening from S.L. Beglaryan. he learned that he had doused the bodies with gasoline, which Ch.S. Zangiev had brought him. nicknamed "Chera", and set it on fire. When asked by the investigator, he replied that he did not reliably remember with whom and in what car he left the scene of the murder, admits that he could have left together with Ch.S. Zangiev. and Beglaryan S.L., but he did not see the corpses themselves, as well as the moment of their burning, he himself did not take part directly in the deprivation of the lives of these children and the burning of their corpses ".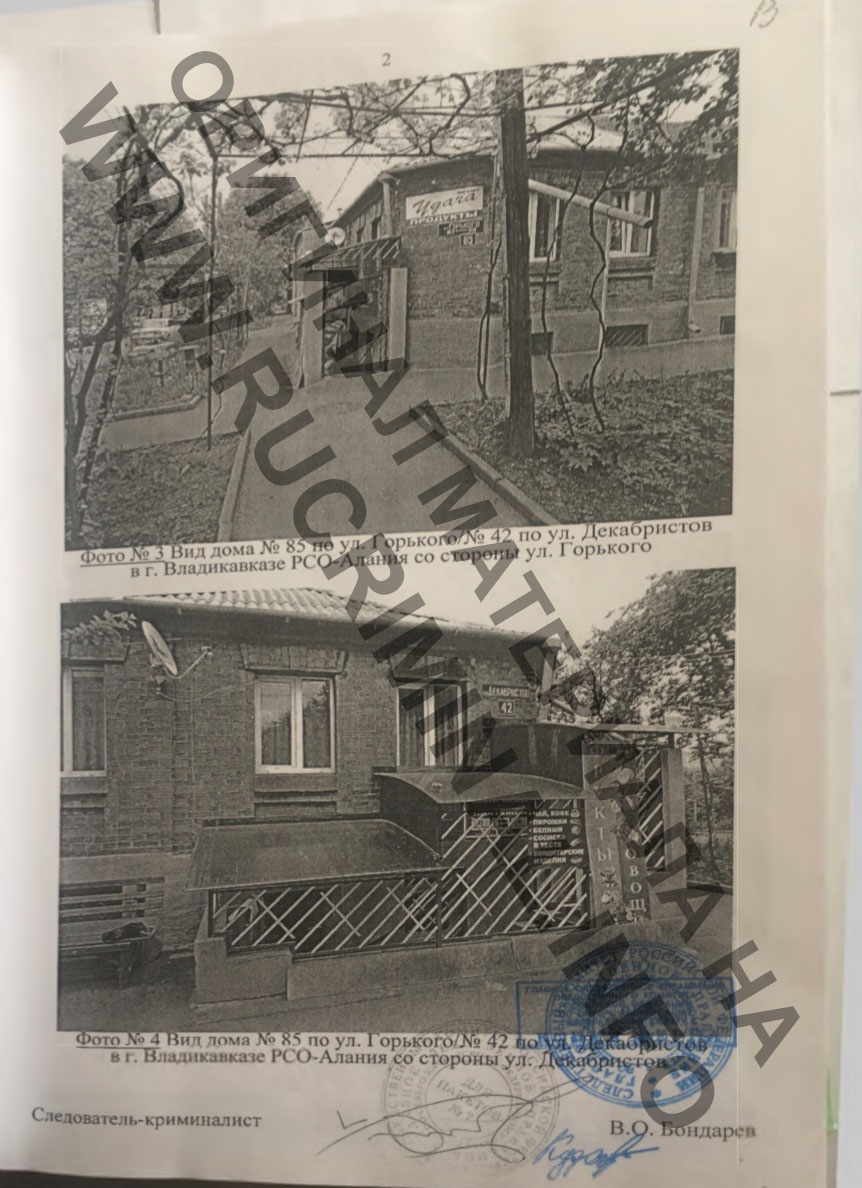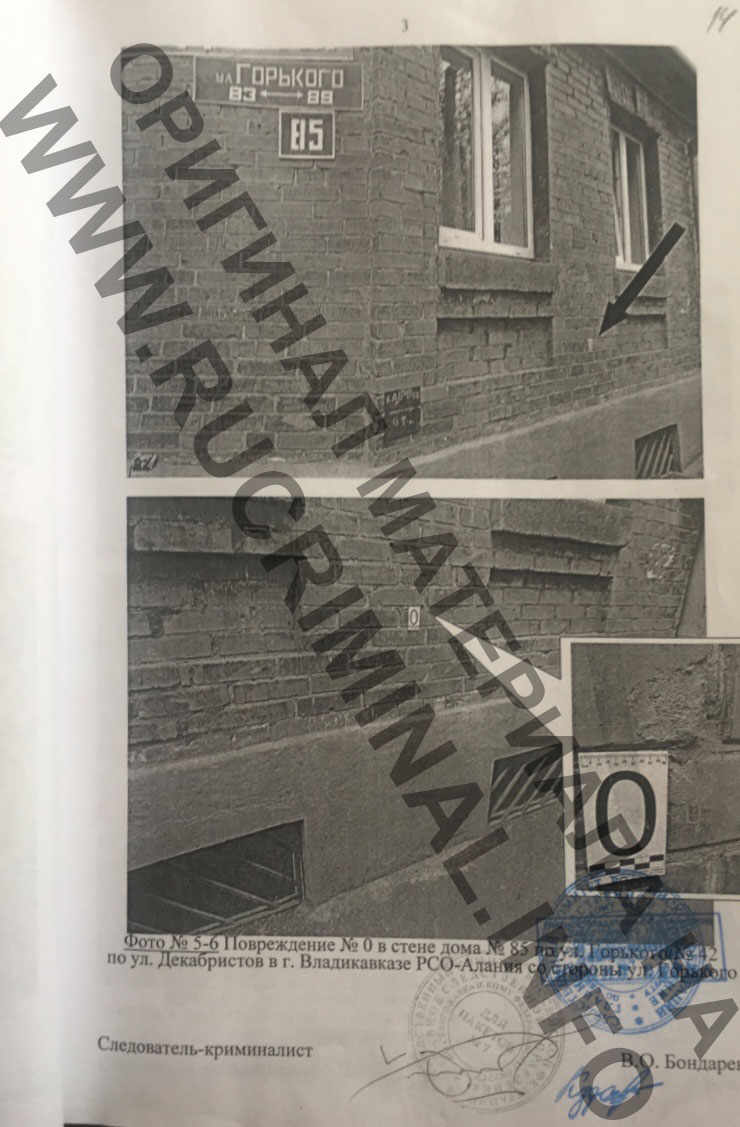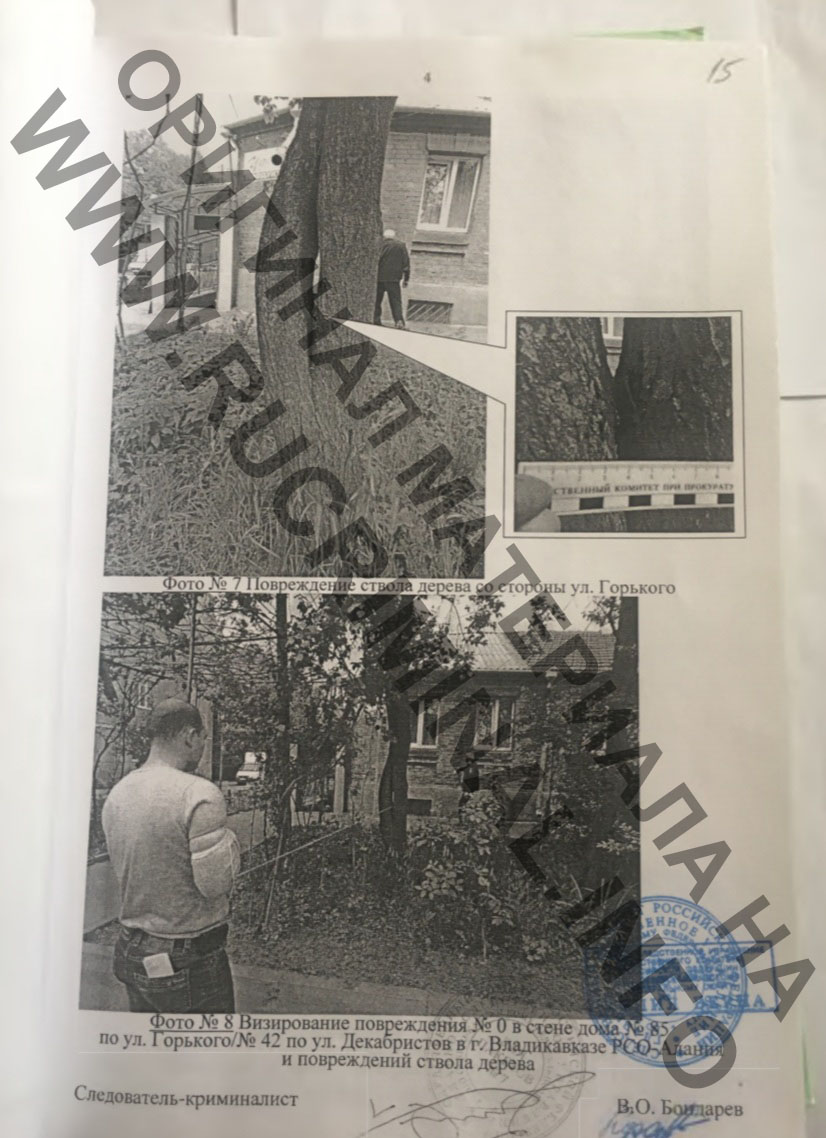 To be continued
Arseny Dronov
Source: www.rucriminal.info