Source: www.rucriminal.info
At the disposal of Rucriminal.info were transcripts of court hearings and a criminal case against police officers, who were completely unreasonably accused of not interfering with the shootout at the Elements restaurant (owner Zhanna Kim).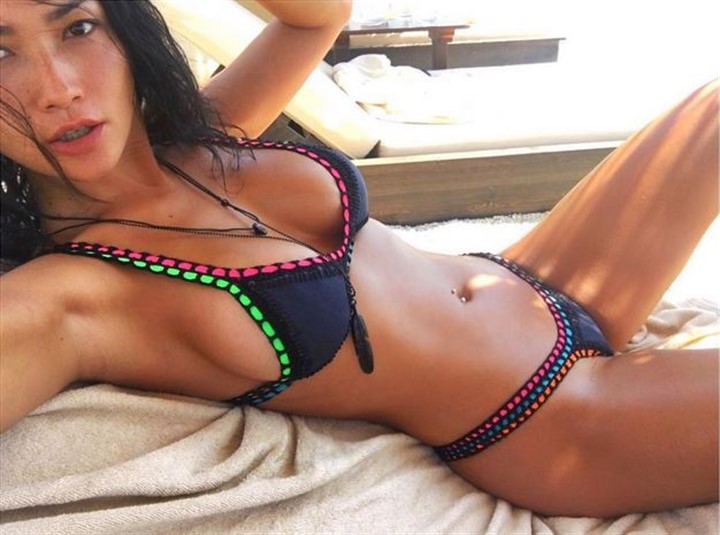 It clearly follows from these materials that Kim is disingenuous during interrogation when he says that extortion took place in the Elements. When she called the 02 service from the restaurant, she said that negotiations were under way to pay for the repairs. She also says that a legal aid agreement has been concluded with Budantsev. From the materials it can be seen that she saw the restaurant for the first time in her life and perceives it as "Kenes's man".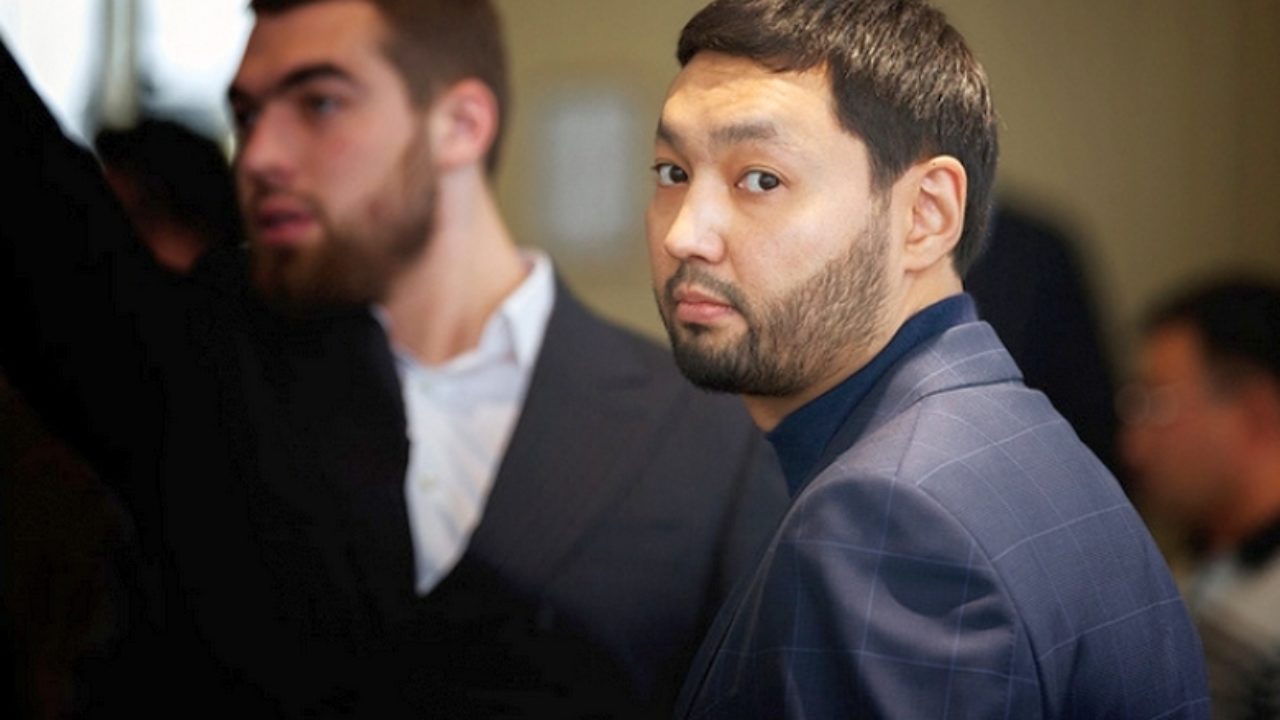 We are talking about a Kazakh businessman Kenes Rakishev, a friend of Kim and a sponsor of her projects, including the Elements restaurant. A Rucriminal.info source familiar with the situation said that Kim's position was due to the pressure exerted on her by the security forces and Kenes Rakishev. They had to provide the necessary evidence, stipulate the police, and also justify the use of military weapons and the shooting of two people by Eduard Budantsev. After all, he argued that if the police had not been idle, then he would not have had to shoot. the Kazakh businessman was not even questioned about the case. And, of course, Kenes Rakishev shielded himself, and he, as the person who sent Budantsev to "showdown" with Kim's opponents, is the culprit of the massacre. However, the Kazakh businessman was not even questioned about the case. Rucriminal.info will publish these materials in several parts.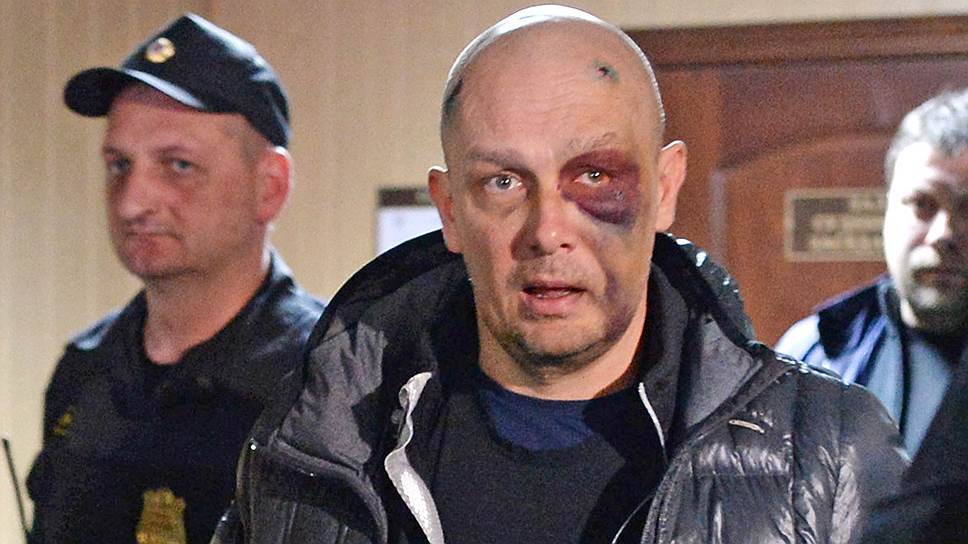 Let us remind you that the lawyer Eduard Budantsev and his fighters and the "authority" Andrey Kochuykov (Italian) with his fighters met in a fight at the restaurant "Elements". It was after the shootout that Andrei Kochuikov (the "right hand" of the thief in law Zakhar Kalashov) ended up in the pre-trial detention center, from where they tried to rescue him with a bribe to the ICR officers. As a result, the "authority" was not released, and the employees of the TFR and Kalashov ended up in the pre-trial detention center themselves. New materials received by the editorial office show that the culprit of this whole story is Zhanna Kim's close friend, the oligarch from Kazakhstan Kenes Rakishev. At first, Zhanna, clearly performing the task of Rakishev, provoked Kochuikov into a conflict. And then Rakishev sent the lawyer Budantsev with a military weapon to a tough "showdown" with authority. By and large, it was at the suggestion of Rakishev that this whole story began, which ended with the arrest of Kalashov and the ICR officers.
Excerpt from Budantsev's interrogation:
"Please explain which phone numbers you used on 12/14/2015 and which phone numbers did you directly use on 12/14/2015?
9852310 ... ... I had another number, but I don't remember it.
Can't see it on your phone?
No, it was not registered for me. I remember now only one official number. The number that was for home, for internal use, I do not remember it. I don't have this number now.
According to your testimony, on December 14, 2015, Kim Zhanna called you and said that a group of armed people had arrived at her with demands to transfer money to them. Please explain what your phone number Kim called you?
It seems to me to number 9852310…. Either I called her or she called me.
Please explain whether you are familiar with the subscriber number 701 101 ...? If so, do you know who it belongs to?
I am at a loss to say. This number is from Kazakhstan, I have several people with whom I communicate from Kazakhstan. If I knew all the Kazakh numbers, I just don't know who it belongs to.
The court brings up for discussion by the participants in the process the question of the possibility of presenting the witness with details of telephone connections by the phone number of Kim Zh. The participants in the process did not object. The court ruled: to present to the witness the details of telephone connections by the phone number of Kim Zh. On the disk. A CD-R disc containing details of telephone connections by the telephone number of Kim Zh., Obtained from MTS PJSC. The specified disc is inserted into the ACER computer provided by the public prosecutor. The file "Copy of Report_52389371 _..._" is opened. The specified file is viewed.
Please see the details on the subscriber number of Kim Zhanna and explain where the call during which Kim Zhanna called you and informed you that a group of armed people had arrived at her? -
In detail, the time is indicated at 20:10:55, I called her.
- Why did you call her?
- I got a call from our mutual friend, also one of the clients from Kazakhstan, said that such a situation had developed, at what time I do not remember, on the eve of this Call. -
Did you hear about her problems from your mutual friend?
- Yes, he introduced me to her.
- What's his name?
- Rakishev Kines. -
Did Kim Zhanna have one and several subscriber numbers on 12/14/2015? If there are several, then what other subscriber numbers were she using? -
I find it difficult to say whether she called me or I called her. You can see the details ".
And here is an excerpt from the recording that Jeanne Kim herself made at the place of the "showdown". She, at the request of Rakishev, tried to hide this record and she got into the hands of the investigation actually by accident. It is clear from the recording that there was a normal business conversation about debt. Until Kim (F) spoke with Rakishev. After that, she began to lie that she was being threatened and that there were armed people in the restaurant.
D. What's wrong?
J. - Lamps that she bought at the last moment, right? Electrician, lamps from Paris, yes. She bought lamps at the last moment, taking thirty thousand dollars. You ask, I answer you
G-I know, I just want to clarify.
F-For which I paid thirty thousand dollars. These lamps turned out.
G-It's not an electrician, it's already (equipment).
F-And our electrician has already reworked it several times. Because these are all lamps, they are intended for household lighting only. Not for commercial. That is, we have already four times, I don't know.
B-What is the difference, I just don't understand something? There commercial and household use:
W- There must be some other power, in these lamps themselves
B-But this is all technical (moments), this is all leveling, no matter how an argument).
F- (But), please, I told her: align.
M? -Yeah, uh-huh.
W- Why should I do this if I paid for it? Please align, and I will pay you all your money that we will count Mine, yours, these, and let's bring it together correctly.
M? - Uh-huh, Uh-huh -
F-If you don't want to, I say, let's go to court. Please go to [sounds like furniture moving]
MX - Jeanne, but you yourself said that you owe her eight million
G-I don't owe her anything. She owes me fifteen million. also. [sounds like footsteps, distant unintelligible lines] [music appears]
D - One hundred and two, one hundred and two dial, now one hundred and two, say: a lot of people in masks have taken off, but dial a hundred and two, a lot of people in masks. (Discard).
F-It's me (Kinesa) people are calling. (Kinesa) people.
D-U?
F- (Kinesa) people are calling.
D - Dial, dial, dial, dial one hundred and two, one hundred and two. Tell a bunch of masked people on the street urgently. Let's go, come out, breathe. [unintelligible lines]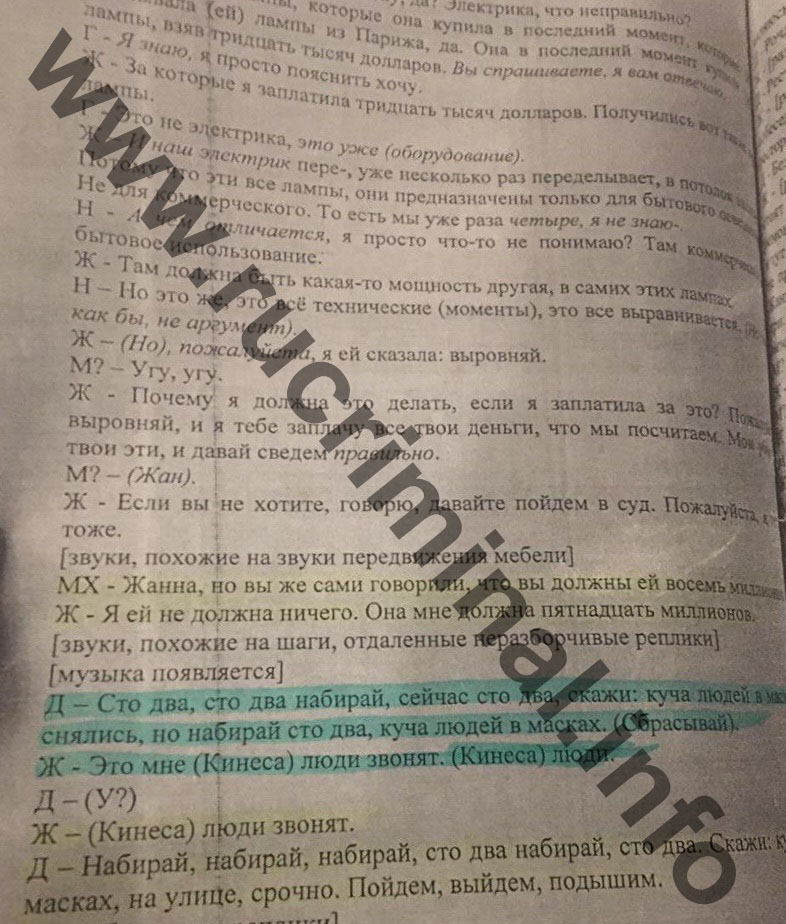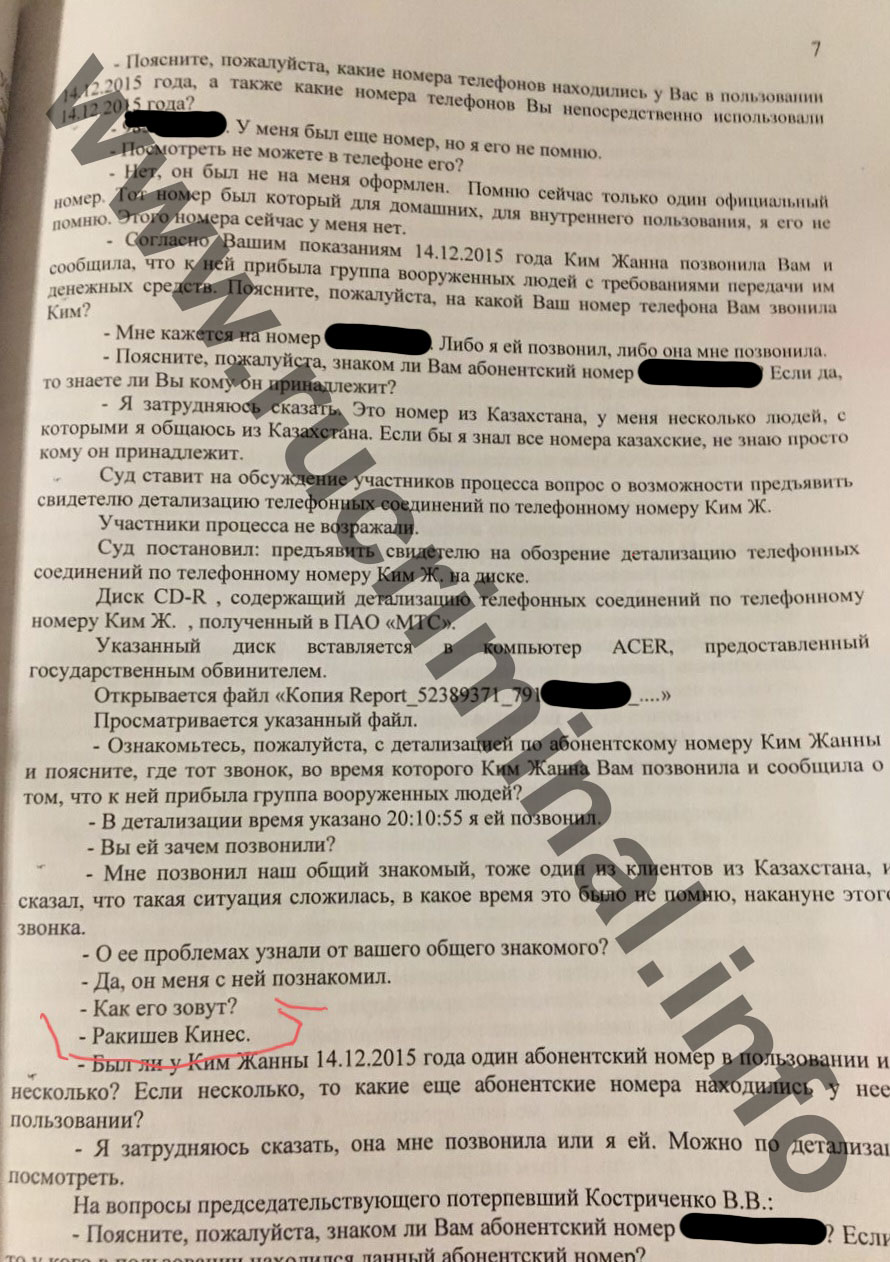 To be continued
Alexey Ermakov
Source: www.rucriminal.info