Source: www.rucriminal.info
The Investigative Committee of Russia plans to complete the investigation of the criminal case against the former governor of the Khabarovsk Territory Sergei Furgal before the New Year. One of the main evidence is the testimony of a classified witness. The Cheka-OGPU was the first to name the name of this person. This is a former employee of the Department of Internal Affairs of the Khabarovsk Territory Vladimir Pershin. He is now under state protection. Pershin himself expressed his desire to testify while in prison on charges of extortion from the head of the village of Mirnoe Gennady Kapilevich. His revelations remained in limbo for a long time until the FSB of the Russian Federation became interested in them. After a detailed interrogation, Pershin's name and surname were classified in the materials, he was taken under protection. And the materials themselves about two murders and one attempt on life committed in the mid-2000s and in which Furgal appeared, were immediately taken into their production by the TFR. Following were arrested Andrei Paley, Marat Kadyrov, Alexander Karepov, Nikolai Mistryukov, named by Pershin during interrogation. The investigation considers Paley to be the executor of two murders, Kadyrov to be the executor of the assassination attempt, and Karepov to be the organizer. All three deny guilt, despite persuasion. All were initially persuaded to testify against Furgal. Mistryukov, who was diagnosed with cancer in the isolation ward, and who almost lost his sight, began to cooperate. He needed urgent operations. It was after Mistryukov's testimony that Furgal was arrested.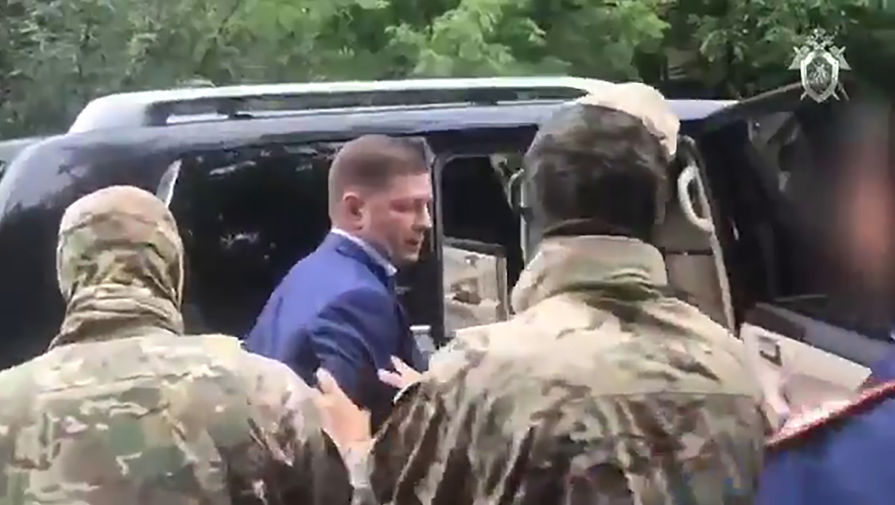 During interrogations, Pershin said that, while working in the criminal investigation department of the Internal Affairs Directorate of the Khabarovsk Territory, he was in fact the "cover" in the law enforcement unit of the "Moiseevskie" group. As a result, he knows that the murders were committed by Paley with the participation of Karepov (members of the Moiseevskaya organized criminal group), and the customers were allegedly Mistryukov and Furgal.
Sources of Rucriminal.info from Khabarovsk have collected brief information about an organized group of "defenders" of the ex-governor of the Khabarovsk Territory Sergey Furgal. This is not about those who go out to rallies and processions, sincerely supporting Furgal. And about those who took over the collection of funds "for Furgal", and at the same time trying to grab all his assets. This group consists of three active members.
Furgal's niece Olesya Pilyaeva (formerly Zakharova). Currently, the wife of the deputy Pilyaev Ivan. Also the daughter of Galina Ivanovna, sister of Furgal S.I. Which organized a fund to raise funds for lawyers. What are these people. Olesya, was previously convicted under Part 3., Art. 160. Criminal Code of the Russian Federation. She received a criminal record in 2015. What is the essence, Olesya took a young man out of the family, having lived with him for a little more than three months. The roommate, on suspicion of a bribe, is sent to a detention center in Khabarovsk for a year and a half. Our heroine decided to appropriate his Toyota car, which at that time cost 600 tr, it was 2012. The prisoner demanded that the woman return the car through his trusted representative. But our Olesya refused to return and decided to sell the car through her friends, somehow forging documents. The owner of the car sued and proved the guilt of Zakharova. Sergey Ivanovich Furgal did not like this story very much, and he flatly refused to help Olesya. As a result, Olesya Zakharova received a three-year suspended sentence, since she had a minor child. According to Khabarovsk residents, the lady harbored a grudge against Furgal. In general, the personality of this Olesya is very doubtful. "Defenders"
State Duma deputy Ivan Pilyaev, by all means sought the seat of the deputy, until 2015 he blew four attempts at elections in various districts, including Birobidzhan. Olesya very much dreamed of a political career, but her criminal record did not allow. As a result, two political losers find each other and make a profitable marriage. What I would like to note is that Pilyaev categorically refused to accept Olesya's son from his first marriage, and the child lives with his father, his mother is making a career. But, there is one more detail, when Pilyaev began to look after Olesya, and came to her home, Lexus Pilyaev was hijacked right from the entrance, and Rucriminal.info sources have no doubt that the bride organized it, according to an old habit. Pilyaev himself swallowed such a pill, the stakes were high. There are quite a few rumors about Pilyaev himself and his greed, the man did not even pay for the work of ordinary hard workers, he just threw them. One could not stand it and filed a lawsuit, demanding 120 thousand rubles. but Pilyaev cynically turned his back on debt.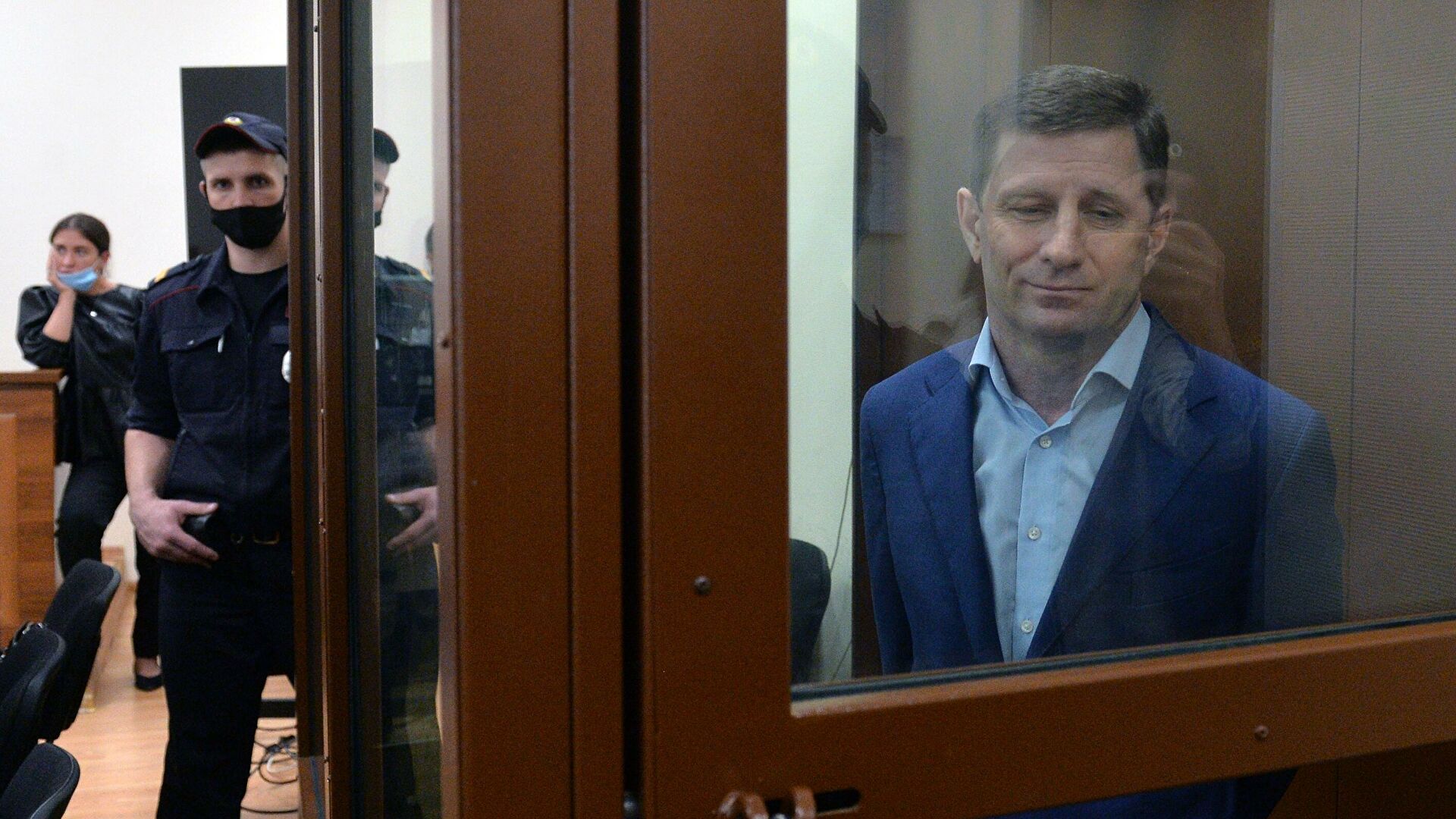 Let's move on to the sister of Sergei Ivanovich Furgal, Galina Ivanovna, mother Olesya and mother-in-law Pilyaev. I would like to note that in all Olesya's antics, she actively covered her daughter and supports her in everything. So she persuaded her brother to promote her son-in-law Vanya to the deputy chair in the State Duma, so Pilyaev got there through Furgal's mandate, September 9, 2019. And really someone will believe that this boy Ivan will donate a warm nest, which he achieved at such a price.
And now these people have appropriated the fund. From an interview with Galina Ivanovna, it became clear that on August 12 there were no agreements with a lawyer not signed, There is a clear set-up from a group of relatives. As we learned, Galina Ivanovna, at one time, in the family circle led intrigues against Furgal's wife, Larisa Pavlovna. Now Larisa Pavlovna is in distress and no one helps her. Moreover, under the auspices of Pilyaev and Olesya, the property of the Furgal family in Khabarovsk is being sold, and Olesya, meanwhile, is making out an escape abroad.
Yaroslav Mukhtarov
To be continued
Source: www.rucriminal.info