Source: www.rucriminal.info
The first verdict took place against Vasily Kurzyaba and Vladimir Boltunov, who were declared fraudsters (after the investigators failed to bribe intermediaries).
This verdict can be considered a suffering for the court, since in the absence of events and corpus delicti, the court had to invent them and appoint the perpetrators.
The brief essence of the sentence can be summed up in approximately the following conditional dialogue
- Did you take money for helping a person?
- If I had given it, I would have taken it. I am a businessman, but I would be doing work, wasting time. I am a freed deputy, I have the right to do business. True, they did not give me money.
- And we thought that you would give money to one of the chiefs.
- Even if you forget that you did not give me money, why did you think that? Did I tell you that?
- No. It just seemed so to me.
- (Court) Guilty of fraud!
Therefore, despite the fact that Kurzyaba and Boltunov received 7 years of real imprisonment for two, they were not closed, and they continue to be at large.
The verdict does not consist of facts, but solely on assumptions that are strictly prohibited by law. Moreover, the assumptions are one single witness. Moreover, the court, apparently forgetting itself and considering itself invulnerable to the verification of his actions, reflected these testimonies precisely as assumptions, and not facts.
In addition to assumptions, at least related to the essence of the accusation, the verdict includes transcripts of telephone conversations, testimonies of people who are completely irrelevant to the case and do not confirm anything in it to give an impressive volume.
Themselves Boltunov and Kurzyaba, too, did not stipulate themselves and did not admit their guilt.
On this, in violation of all possible and impossible norms of the law and the position of the higher courts, the Simferopol court delivered its verdict.
Let us recall that the criminal prosecution of Kurzyaba and Boltunov, expressed, among other things, in the court's verdict, had one single purpose - to bring to criminal responsibility the ex-Deputy Prime Minister of Crimea Vladimir Nikolaevich Serov by a group of persons in order to realize their criminal, commercial and political interests. This is described in detail in the material "The Godfather" of Crimea Aksenov. How the Russian peninsula is turning into Sicily "
Let us also recall that in reality the processes that resulted in a long-term investigation, with plantings and trial, looked as follows.
A resident of Moscow, Efimova, decided to formalize the rights to land in Sudak, where she has a hotel. Efimova turned to her friend Lukina from Simferopol and asked to find those who would do this paperwork. Lukina turned to her friend Kurzyaba. Kurzyaba turned to businessman Boltunov, who began to draw up documents. Boltunov asked his longtime friend Serov, who at that time was just a private person, to recommend whom it would be better to turn to in the Sudak administration in order to eliminate corruption red tape, which is still not uncommon in Crimea. The most interesting thing is that Boltunov, while drawing up the documents, saw that the administration would process such a set of documents in the usual way, without contacting a specific person.
In general, the bribe from the security forces did not work out in any way. This whole story, in principle, was a completely ordinary Crimean story - helping acquaintances "by pull".
The security officials had to invent "fraud", but it does not work out either, because neither Kurzyaba, nor Boltunov, nor even more so Serov did not receive a dime, and they never told anyone that they needed to "grease" someone.
It is very significant that Serov is mentioned once in the court's verdict. This is a short paragraph in which it is written that Boltunov told Serov that, together with Kurzaba, he decided to deceive the "victim".
At the same time, Boltunov and Kurzyaba, who could have seen this, deny such a fact, because it did not exist. Of course, there are no materials or technical means on this matter either. And the only one in fact and the key witness for the prosecution, Lukina, said that she did not know Serov and that no one had told her about Serov.
In total, in almost fifty court sessions, more than 20 witnesses (moreover, prosecution witnesses) were questioned, and a large number of documents were examined.
And not a single witness, not a single document even confirmed the fact of the crime event, and even more so the involvement of Kurzyaba, Boltunov or Serov in it.
The only person who took money from the victim Efimova was Lukina, who told Efimova that the money was supposedly intended for the administration (having made this up). In fact, there should be at most one accused in the case - Lukina. But in fact, as we can see, something completely different is happening.
Seeing such actions by Lukina, the unscrupulous security officials developed a plan for the execution of a criminal, commercial and political order for Vladimir Serov. Further, Lukina acted together with the security forces, being under their control, and actively participated in fabricating "evidence".
Separate questions arise before the court, which, in fact, he acted as an extra. It can be assumed that the judge, who pronounced the verdict on the basis of such fact, believes that no one will be able to present him with claims.
Perhaps the judge is not aware that Crimea is part of Russia, which means that the Higher Qualification Collegium of Judges (VKKS) of the Russian Federation quite often gives consent to initiate criminal proceedings against judges who make deliberately unjust decisions and put pressure on witnesses (for receiving the "necessary" verdict)? And also the fact that VKKS quite often terminates the powers of such judges?
Consider how the career of the security officials who took part in the fabrication of this case developed.
Balbek Ruslan Ismailovich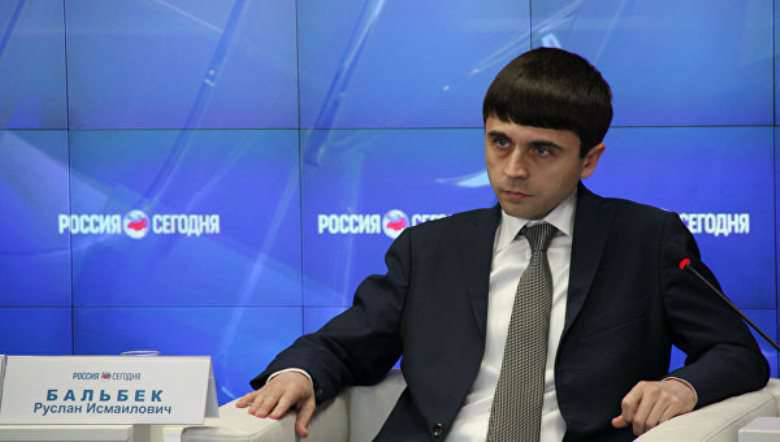 Deputy of the State Duma of the Russian Federation. The main customer and beneficiary of this criminal case.
He was excluded from the lists for the elections to the State Duma; he is losing his administrative and political positions in Crimea, the future looks vague.
Arkhangelsky Vladimir Vladimirovich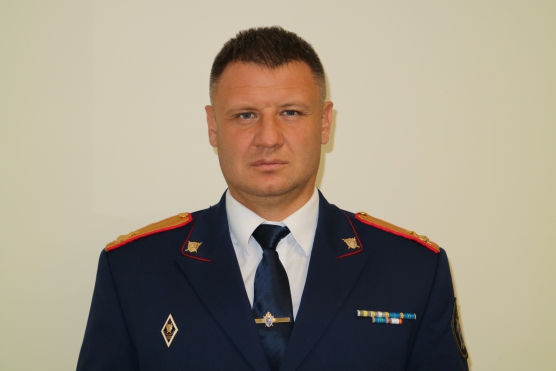 Was deputy. Head of the Main Investigative Directorate of the Investigative Committee for the Republic of Crimea. Initiated this criminal case.
He was "exiled" to Penza, and then retired based on the results of an official check.
Andrey Alexandrovich Shestakov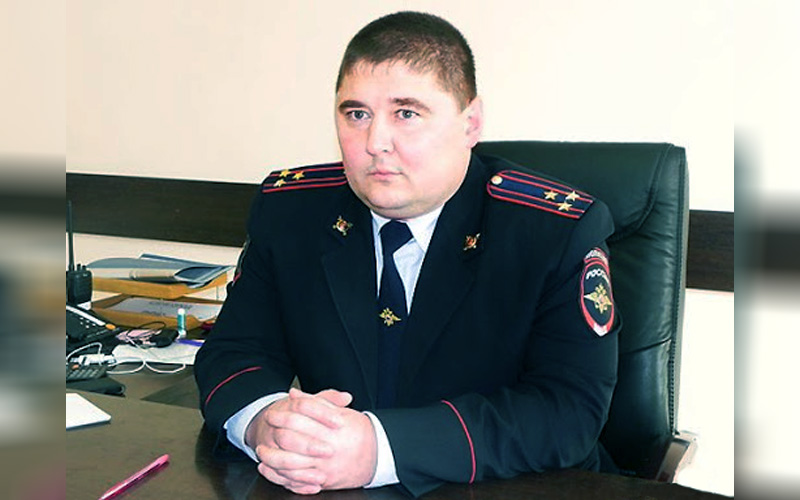 Head of OMFD RF for the city of Sudak. He took an active part in the prosecution of this criminal case.
Arrested for abuse of power and receiving a bribe.
Akshatin Alexander Alexandrovich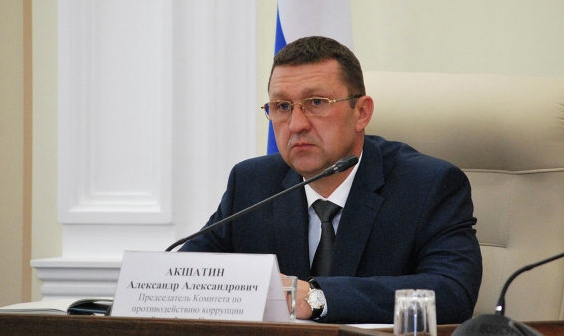 Head of the Anti-Corruption Committee of the Council of Ministers of the Republic of Crimea.
He exerted pressure on law enforcement agencies and courts in order to bring to criminal responsibility in this case.
Fired from his post.
Tverdokhlebov Igor Sergeevich
Head of the Department for Combating Economic Crimes in Simferopol.
He took an active part in the prosecution of this criminal case.
Demoted to a private local police officer after a corruption scandal in his division.
Melnikov Nikita Vladimirovich
Head of the Investigation Department of the Russian MIA Administration for the city of Simferopol.
He took an active part in the prosecution of this criminal case.
Under investigation for accepting a bribe on an especially large scale.
We will show the "karmic" consequences for the career (and even freedom) of other participants in a fabricated criminal case on non-existent fraud as new facts emerge.
To be continued
Yuri Prokov
Source: www.rucriminal.info