Source: www.rucriminal.info
At the hearings in the Tverskoy court, the state prosecutor asked to sentence the owner of the European Express bank Oleg Kuzmin, who is the co-organizer of the Laundromat mega-laundry (Moldavian scheme), to ten years in prison. The case was considered in a special order, since Kuzmin made a deal with the investigation and fulfilled all its conditions - he named all the participants in the Laundromat. According to Rucriminal.info, one of the participants in the powerful law enforcement roof of the Laundromat also appears in Kuzmin's testimony. This is Andrei Ivanov, the former deputy head of the Directorate for Economic Security and Combating the Corruption of the MIA General Administration for Moscow. He, being with shoulder straps, "covered" the shadow bankers, and when he was asked from the authorities, he himself became a shadow banker. It is worth noting that Ivanov is now on the wanted list for embezzlement of funds from Tyumenagroprombank.
First of all, Ivanov worked closely with Sergei Magin. It appears from Kuzmin's testimony that in Russia Magin was one of the founders of the "Moldovan scheme", in particular, it was he who introduced Kuzmin and Vyacheslav Platon (co-owner of the "Laundromat" from the Moldovan side). Most of the persons mentioned by Kuzmin are absent from Russia. Magin left the Russian Federation after his release from the colony, where he was serving time for creating a criminal community for the purpose of money laundering. In reality, he ended up in a pre-trial detention center during a big war of power towers. Magin was serving time in the Ryazan region. And the former head of the GUEBiPK Ministry of Internal Affairs Denis Sugrobov, who personally detained Sergei Magin in one of the capital's restaurants, was sitting in a neighboring colony then and is sitting now. Magin arrived there for a meeting with an employee of the GUEBiPK, but during the conversation Sugrobov sat down at the table and announced the arrest to Magin.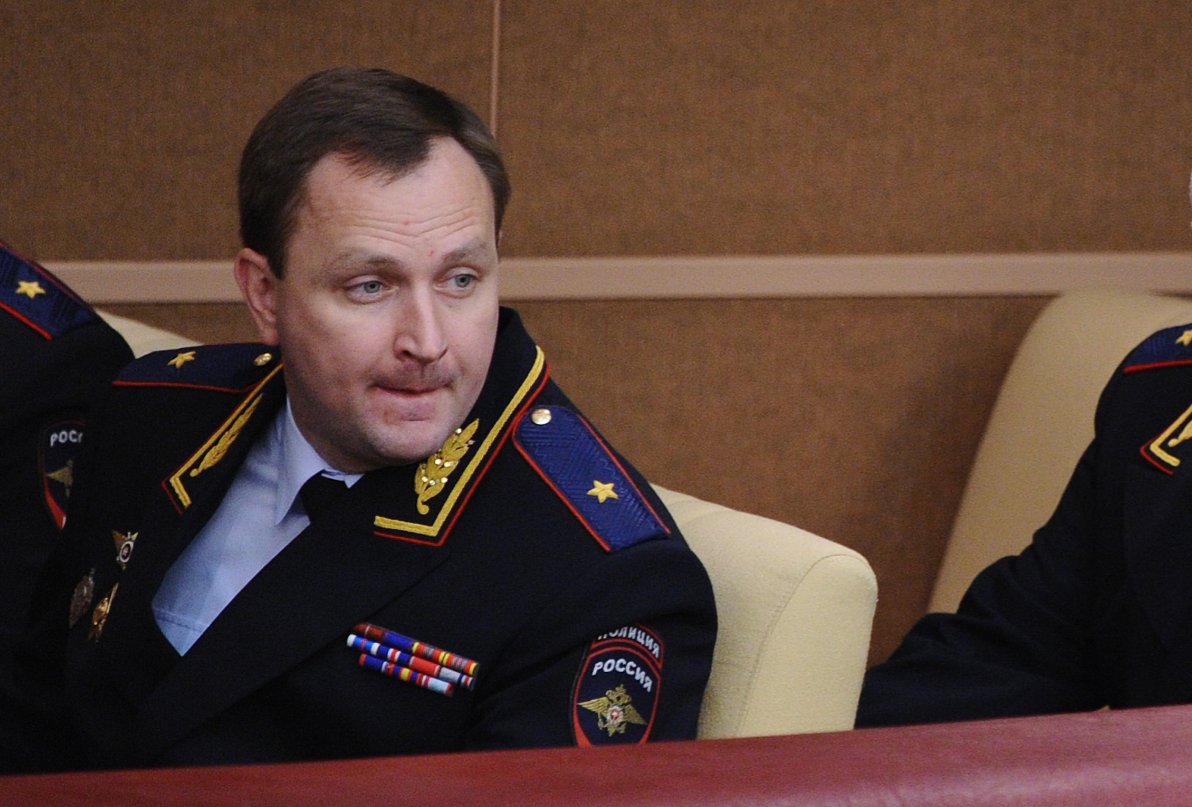 According to Kuzmin, he met Sergei Magin in 2006-2007. Approximately in 2008-2009. Magin S.G. became a co-owner of MAST Bank. Alexey Alyakin was also one of the co-owners of this Bank; Alyakin's brother worked at the Central Bank of Russia. Later, Magin S.G. Banks "Oksky", "Intercapital", "RegionInvestBank" appeared, in which he was a shareholder, the ultimate beneficiary. Nikitin Kirill was the chairman of the board of MAST Bank and the chairman of the board of Intercapital Bank. Operational management of RegionInvestBank was carried out by Vadim Rybalchenko. In 2009 Magin S.G. met with Rybalchenko Vadim. V. Rybalchenko became a junior partner of S.G. Magin. on joint business with investment companies and RegionInvest (NPO). Magin S.G. with Rybalchenko V. changed them constantly. Rybalchenko V., Nikitin K. and Pirogov Y. carried out all the operational management of the organizations controlled by them, but all fundamental issues were coordinated with Magin S.G. regarding the activities of these organizations.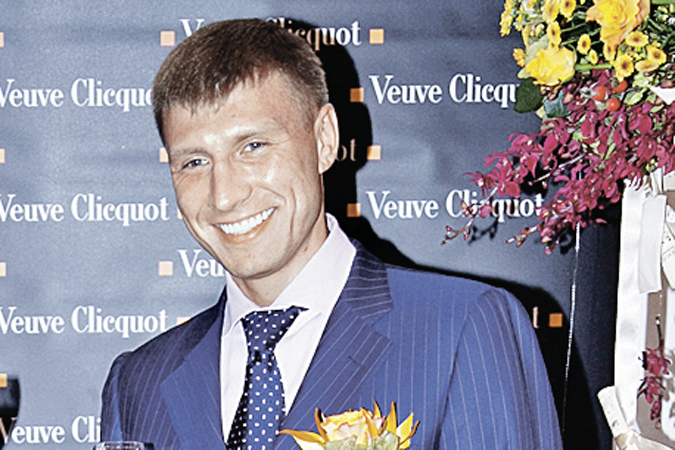 In 2008-2009 from Magin S.G. there were partnerships with Ruslan Tokarev and Andrei Ivanov. R. Tokarev headed a law firm in Moscow (including registration of new companies). Ivanov A. at that time was an active employee in the Department of Economic Security in Moscow, which provided Magin S.G. various services on a reimbursable basis, that is, for their services received monetary rewards. Which one Kuzmin does not know. Alyakin A. through his brother Alyakin from the Central Bank of the Russian Federation or helped the above banks, co-owned by Magin SG. and his companions on various issues arising from the Central Bank of Russia, or vice versa put pressure on some bankers from the Central Bank of Russia (for example, sent various requests, carried out unscheduled inspections).
Ivanov A. also helped to resolve issues on the part of law enforcement agencies, could put pressure on those of interest to Magin S.G. banks. One of these banks was UNIKORBANK, where the ultimate beneficiaries after Ivanov A's dismissal from law enforcement agencies (2009-2010) were R Tokarev and A. Ivanov himself, R. Tokarev and A. Ivanov, considerable assistance in the banking business was provided by Magin S.G.
In 2013 Magin S.G. introduced Kuzmin to Platon V. on Novinsky Boulevard in the restaurant of the Novinsky Passage building in Moscow, where S.G. there was an office. Meeting with S.G. Magin was planned, and the meeting with Plato V. took place spontaneously.
V. Platon said at this meeting that he represents a significant group of companies of businessmen doing business in the Russian Federation and that he is interested in reliable banks where these companies could open settlement accounts and work "safely". By the word "safe", Platon V. meant that the funds will not be stolen, and the Bank will not lose its license in the near future, and the funds will be returned to customers in full. After Platon V. left this meeting, Magin S.G. told Kuzmin that he had known Platon V. for a long time and that all the banks controlled by him (Magin S.G.) were working with Platon V.'s Banks on various issues, including the "Moldovan scheme".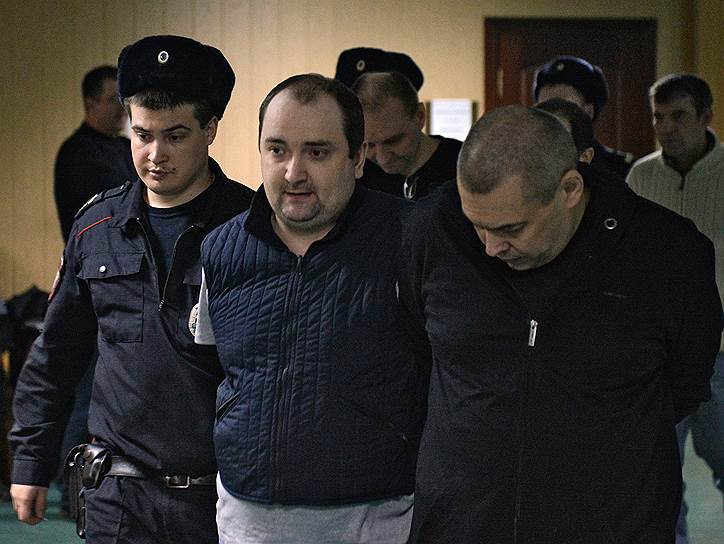 Also, according to Kuzmin, UNIKORBANK, controlled by Tokarev R. and Ivanov A. also worked according to the "Moldovan scheme" through Magin S.G., that is, he introduced the above persons to Platon V., who had one common goal related to the work on the "Moldovan scheme", conducting illegal currency transactions aimed at withdrawing funds outside the Russian Federation through the specified Bank.
As far as Kuzmin knows, in 2013 Magin S.G. was arrested under Part 1 of Art. 21o of the Criminal Code of the Russian Federation for an economic crime. Even before the arrest of Kuzmin, Magin S.G., Rybalchenko V., Ivanov A. left Russia. A. Ivanov left for the Baltic States. Tokarev R. and Nikitin K. were arrested.
After the arrest of S.G. Magin in 2013, his group of companies Banks (MAST, Oksky, Intercapital Bank, RegionInvestBank) disintegrated. At Magin SA. there were many financial liabilities to various clients and the Banks were set off for financial liabilities.
In 2013-2014. the owners of MAST Bank changed, and later Meibatov appeared. Then Morales-Eskomilje A. and Galkin A. appeared. Subsequently, MAST Bank went bankrupt by withdrawing its assets.
In 2013-2015, Kuzmin met Dmitry Kamenev, who positioned himself as the ultimate beneficiary of Interactive and Renaissance Banks. Kuzmin learned that Kirill Nikitin became the manager of Interactive Bank. Then both banks were deprived of their licenses and "went" into bankruptcy due to the theft of funds by D. Kamenev and someone else from his co-owners. Shortly before the revocation of the Banks license, D. Kamenev and his co-owner left Russia.
To be continued
Timofey Grishin
Source: www.rucriminal.info