Source: www.rucriminal.info
Kuban officials seem to have perfectly mastered the "nominally legal" way of cutting budget funds. To do this, it is enough to "squeeze" someone's profitable business with the help of an administrative resource and register it as a figurehead. Or introduce their "representatives" into the founders of the firms. And only then to ensure "their firms" victories in bidding on government contracts and billions in turnover. And here one of the most striking examples is the "shadow" activities of Liliana Egorova, vice-mayor of Krasnodar. She is in charge of social policy issues.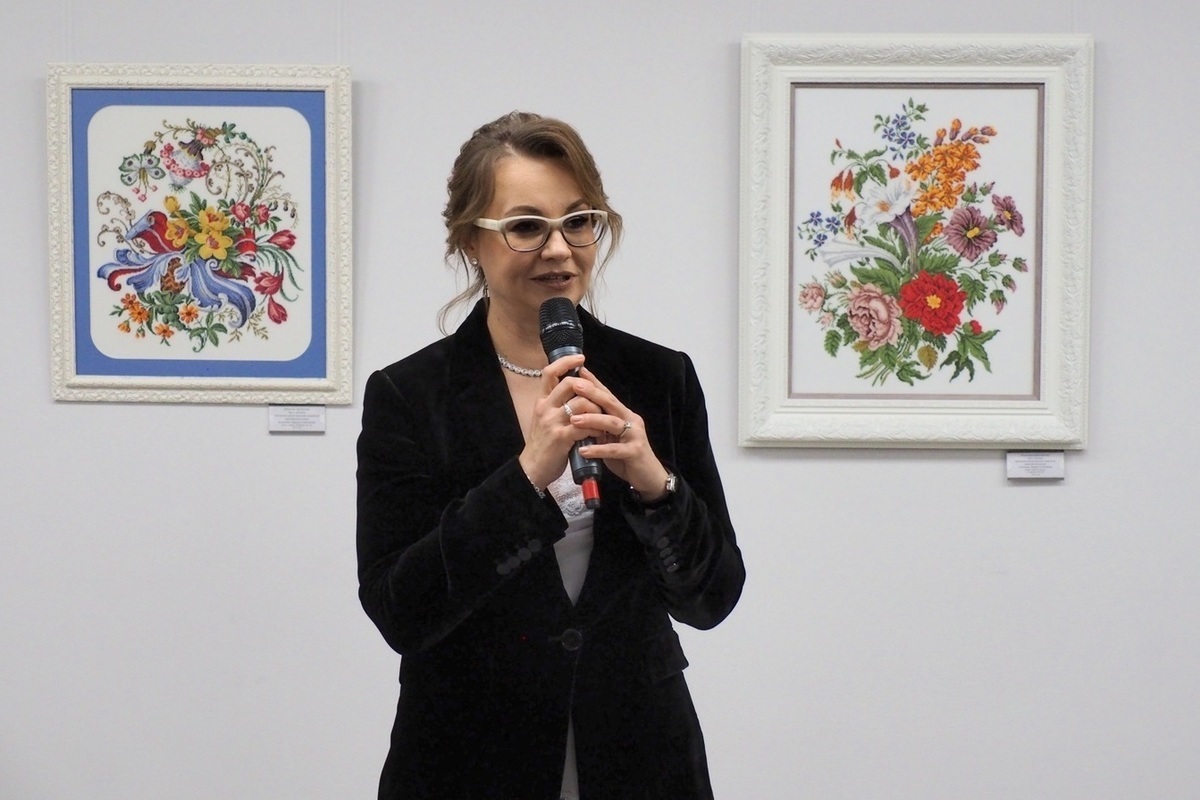 As the classic said: if banknotes are circulating in the country, then someone must have a lot of them. Let's change this catchphrase taking into account the Kuban bureaucratic reality: "If such money goes to the rapid, as always, development of the region, but the overwhelming majority of the inhabitants of the Kuban somehow don't feel this impetuosity, it means that something that is not invested is" settling "somewhere -underdelivery -underpaid? " In whose men's backpacks or ladies' handbags are these funds located now? Let's try to understand just the example of the vice-mayor of the Kuban capital.
Liliana Nikolaevna Egorova became the vice-mayor of Krasnodar in charge of social issues in 2016. Apparently, when hiring her, the mayor's office appreciated her previous experience. From 2004 to 2009, Yegorova was the director of the department of social protection of the population in the Krasnodar Territory. The city bosses did not particularly ask themselves the question, why was the promising official forced to resign from the regional administration? The answer lay on the surface.
Judging by the richest "shadow" part of Liliana Nikolaevna's biography, she has long understood that social sphere is a gold mine for those who will be able to correctly build corruption schemes. Do we have a socially oriented budget? And you can imagine how comfortable all the corrupt officials who have settled down to this guaranteed budgetary cash flow should feel comfortable.
How, in this case, it was possible to steal money from the financing process? Yes, simple. It is enough to choose a business person who understands everything as a partner. According to a Rucriminal.info source, for Yegorova, this turned out to be Valery Gennadievich Chagin. Now he can be called a Kuban oligarch, co-owner of firms with a turnover of billions of rubles. But it all began much more modestly. Namely, from friendship with Egorova. It is no coincidence: in 2004, Yegorova heads the regional department. In 2004, Chagin became the executive director of the fund for social protection of the population (he headed it until 2012).
Already in 2005, Chagin and Egorova opened a couple of autonomous non-profit organizations: Social Support for the Population (TIN 2310106201) and the Center for Technological Means of Rehabilitation. And if the second NPO was not particularly noticed in anything "like that" (the firm did not participate in government purchases and in court cases), then with the "Social support of the population" it turned out to be more interesting. Until 2010, the company was a co-founder of Delovoy Soyuz LLC. Until 2012, Delovoy Soyuz (in the declared types of activities it says "retail jewelry trade"), which is tax-registered in Krasnodar, will be re-registered to EA Ozherelova. (who is a mass director, or in other words, the chairman of over 100 firms) and is taken to Yoshkar-Ola for liquidation. Registration address - st. Pugacheva, 1 - also a mass address, it was declared unreliable by 38 companies. Then it was said that such "diversions" were associated with "solid" unfulfilled obligations. After all, if there were no criminal background, it was easier to liquidate the enterprise on the spot. According to some sources, the opening of these enterprises was necessary for Yegorova and Chagin in order to hide from their participation in commercial activities under the guise of non-profit public organizations. And the urgent fainting closure of one of the offices had to be carried out until Valery Chagin was asked to leave the post of executive director of the Regional Fund for Social Protection of the Population.
This experience of joint work "came in handy" in the further "cooperation" of Egorova and Chagin. A completely legal version of "budgetary commerce" was simply found. Liliana Nikolaevna, who worked in the regional administration, had a huge administrative resource. Chagin has a business acumen ...
It is now for any supplies under government orders that tenders are necessarily held. In the 2000s, there was no such obligation yet. That is why Chagin, at the suggestion of Egorova, quickly became one of the leading suppliers for the entire regional "social sphere". At the same time, the inspectors had a lot of questions about the quality of the supplied products.
After all, you can show that you are buying, say, meat for the inhabitants of stardoms at the price of a Kobe steak made from cows attending a spa and pampered by massage, but in reality supply veins and veins from exhausted cattle for nursing homes. The inspectors, of course, did not find even a hundredth part of the inconsistencies between the price tag that was affixed Chagin and the real cost of production. And after the old women gnaw these words, go and prove what they consumed there. But nevertheless, when the essence of this "commercial scheme" became obvious, Egorova was offered to resign on her own.
But on the business that was beginning to gain momentum, the deprivation of Yegorova's official status did not particularly affect. Indeed, even before the dismissal of Liliana Nikolaevna in 2009, Chagin significantly expanded the business. New businesses were organized. And not only in the Krasnodar Territory. Liliana Egorova there, of course, could not act as a co-founder. Officials are not allowed to participate in business. That is, it is directly prohibited. But through intermediaries, it turned out to be easy. Egorova's interests in such joint businesses were instructed to represent Alina Viktorovna Zimnukhova.
Let's list some of the companies. One of the most famous is April LLC. Registered on 03/05/2008 - just at the time when Yegorova headed the regional social network. Co-owners: Chagin Valery Gennadievich and Zimnukhova Alina Viktorovna. (The latest data are curious. Since 2015, the Krasnodarskoye Regional Branch of the Social Insurance Fund of the Russian Federation has signed contracts with this enterprise for over 4 billion rubles).
On November 10, 2014, the Kirov Center for Prosthetics and Orthopedics LLC was registered. Chagin and Zimnukhova are again among the founders. In LLC "Orenburg Center for Prosthetics and Orthopedics" (registered on 15.12.2017), the founders are the same persons. In 2014, Chagin and Zimnukhova registered LLC Sevastopol Center for Prosthetics and Orthopedics. Even in such a "trifle" as LLC "Regional Center for Rehabilitation" (the firm did not take part in state purchases), the co-owners are Chagin and Zimnukhova.
Of course, one could assume that Zimnukhova is a wonderful businessman in herself, and Egorova has nothing to do with it. But ... We know from TV that everyone with a billion lives, as a rule, in their not weak houses and moves around in expensive cars. And the title of a rich man is in no way incompatible with living in an apartment in a multi-storey building of an old foundation. But Alina Viktorovna Zimnukhova lives in an ordinary apartment on the street. Atarbekov in Krasnodar (this is a housing stock still of Soviet construction). And another small fact showing that Zimnukhova is by no means a rich woman, and that all these billions are not hers: Zimnukhova's husband twice took ... consumer loans. Not for business development, not for the purchase of an island, but a consumer one! It turns out that according to the documents, the wife is not so rich.
It would be possible to assume that, possessing such considerable shares in big business, Alina Viktorovna at least her husband could be attached to one of the firms in some well-paid position. But no. The founder's husband (with 50 percent shares) is not among the employees of any of her joint ventures with Chagin.
However, it would be wrong to call Alina Viktorovna simply a zits-chairman, whose duty to simply put her signature where she is told would be wrong. After the emergence of a trend for the "Public Chambers" of Zimnukhov, with the assistance of Egorova, became the chairman of the commission on science, education, culture, health care and social policy of the city of Krasnodar in the regional OP. That is, just for the core activities of its "curator" - the vice-mayor of Krasnodar.
According to Rucriminal.info sources, Zimnukhova at that time consolidated members of the chamber around herself, lobbying for a decision in favor of Egorova (that is, Chagin's business). True, Alina Viktorovna's assertiveness eventually led to the fact that in July 2020 there was no place for her in the new composition of the Public Chamber, despite the fact that Yegorova made every effort to keep Zimnukhova in the Chamber.
However, the current resources of Yegorova, as vice-mayor of Krasnodar, are quite enough to lobby the interests of her business partner personally.
In general, the skill of sawing in the edge is cut and improved from year to year. It is surprising why the Kuban State University has not yet opened a corruption faculty, which is so necessary for the regional bureaucracy (with full-time and part-time education, courses to improve corruption skills). Because young, timid, inexperienced corrupt officials, having barely entered the civil service, sometimes commit the simplest punctures unworthy of a Kuban corrupt official. They fill themselves with bribery cones, go unbeaten retreating paths. Here lectures of experienced corrupt professors and associate professors would be useful to them. There is even a candidate for the post of dean of the corruption faculty - Liliana Nikolaevna Egorova.
Here is a quote from the materials of the "enemy voice of Radio Liberty". It's about diapers for adults.
"A disabled person is a bonanza". Who makes money on adult diapers
April diapers https://www.svoboda.org/a/30032694.html
Tenders for the purchase of diapers are held every month. And although the Ministry of Labor promised to establish a centralized procurement, this was not done. Each region is still conducting its own purchases.
The diapers are usually purchased by local social security funds. On the go website with procurement, tender announcements appear. At this moment, a war breaks out between the firms, since the price of victory is billions of rubles.
It is all the more surprising when a single company applies for a tender and wins it. It was in the Rostov region with April LLC, this company became the winner and will supply diapers by December 20, 2019 for almost a million rubles - 929,023 rubles for two branches of the social insurance fund - Rostov and Krasnodar. The same company is engaged in the supply of diapers and absorbent linen to other regions.
The April company is located in Krasnodar. The founders are Alina Zimnukhova and Valery Chagin. In Krasnodar, he headed the Regional Fund for Social Protection of the Population, and then created his own company April, which received 146 government contracts for 3,598,129,926 rubles. There are only two employees working in this company. Chagin is the founder of other companies that win government contracts throughout Russia, for example, Raduga LLC, which employs five people. This firm is a supplier in 580 government contracts worth 2,609,412,492 rubles.
Valery Chagin's wife, Marina - director of the "Standard Trading House" firm: in 2017 she received 98,393,000 rubles of income.
The main customer of "Standard" is also the Krasnodar Social Insurance Fund, with which 33 contracts were concluded for 254,170,663 rubles.
Marina Chagina signed a contract with the Turkish company Paksel Kimya Sanayi Ve Ticaret A.S. on May 18, 2011, which produces the cheapest diapers. And after a month and a half, her company won its first Russian state contract for the supply of diapers for the children's regional hospital in Krasnodar. The amount of delivery was small - 170,502 rubles, while Chagina bought several thousand tons of diapers for children and adults in Turkey. They went to her husband's firms to secure other government contracts.
To reduce costs at the Novorossiysk customs, Chagina declared diapers as a product made of cellulose (cotton wool) in order to halve the customs duty. The fraud was discovered by customs officers, and Chagina had to pay the duty in full.
Marina Chagina wins tenders for the supply of not only diapers, but also orthopedic shoes. However, the final consumer - a disabled person - does not see either one or the other.
"As a child, I suffered from polio, I need special shoes," said Nina Perebeinos from the village of Rogovskaya (Krasnodar Territory). - I went, as usual, to Timashevsk. It is 30 kilometers from our village. Spent the whole day to get into the social security fund. Papers there need to be drawn up, an application to write. I sat down, and the fund employees tell me - go to the "Standard" trading house. And they show ads. They had advertisements on the wall everywhere. Strange, I thought, I usually got free shoes at the Krasnodar Prosthetic and Orthopedic Enterprise. I went to this "Standard". And there they say - pay. For what? I haven't paid all my life, but here you pay. I went to the fund again - they turned me down. I got angry and wrote a statement to the antimonopoly service, which in turn filed a lawsuit and accused Standard of violating several laws.
While the process was going on, employees of the Timashevsk Social Insurance Fund issued permission to receive shoes.
- I got it for free, put on a new thing, was delighted - says Perebeinos. - Our officials, apparently, were frightened by the conversations, so they gave everything as it should be. It's a matter of the past, what to remember.
This is what the inhabitants of the Kuban tribunes of power are right about, so it is in their speeches that no one in the Kuban directly steals from the budget. Everything is correct here. Tyryat not from the budget, but from the process of its development for the common good. Information about the excellent quality of all the Kuban roads is being pushed into the ears of the inhabitants of the region, thanks to the development of funds from the national project for tens of billions of rubles. But for some reason, a high-quality road surface, as this winter has shown, turned out to be very quickly dissolving. A lot of budget funds are spent on the rapid development of health care and on the seven-mile high of education. Here are just an appointment with a therapist in polyclinics is possible only after three weeks, and the 15,000 salaries of teachers somehow do not convince.
And the fact that our budget is socially oriented, too, is somehow far from reality. That is, it is, of course, oriented. But it turns out, exclusively for the benefit of officials and their accomplices.
We add that Liliana Yegorova is the daughter of Nikolai Dmitrievich Yegorov, the second governor of the region, who in 1996 worked as the head of the presidential administration.
From an interview with Novaya Gazeta Kuban. 04/23/2019
- You are the daughter of the famous governor of the Krasnodar Territory Nikolai Yegorov, who twice led the Krasnodar Territory. Your father started privatization in the province. And what do you own, what belongs to you and your family today?
- From property - an apartment, a summer residence and that's it. We have no land. I, my brother, my mother, my son do not have a centimeter of land, there is no enterprise, no business.
- Even a candle factory?
- No (laughs ). In my declaration, everything is indicated. My father did not buy anything for himself and his family.
-Are you sorry about that?
- Not. I'm proud of it!
Although, in reality, the reason for pride is still different. It is not in the absence of the "factory" but just in its presence. Through dummies, of course.
Examples of tenders won by April over the past year, where they acted as the only supplier.
Contract information Contract price
1.No. 1230800771821000029 dated January 25, 2021
Procurement subject according to OKPD2
Wheelchairs for wheelchairs, except for parts and accessories
Customer
GU-KRASNODAR RO OF SOCIAL INSURANCE FUND OF THE RUSSIAN FEDERATION
RUB 38,534,360
2. No. 1230800771821000028 dated January 25, 2021
Procurement subject according to OKPD2
Wheelchairs for wheelchairs, except for parts and accessories
Customer
GU-KRASNODAR RO OF SOCIAL INSURANCE FUND OF THE RUSSIAN FEDERATION
RUB 23,255,486
3. No. 1230800771821000010 dated January 11, 2021
Procurement subject according to OKPD2
Other instruments and devices used for medical purposes, not included in other categories
Customer
GU-KRASNODAR RO OF SOCIAL INSURANCE FUND OF THE RUSSIAN FEDERATION
233 377 680 rub.
... No. 1230800771820000230 dated December 2, 2020
Procurement subject according to OKPD2
Other orthopedic appliances
Customer
GU-KRASNODAR RO OF SOCIAL INSURANCE FUND OF THE RUSSIAN FEDERATION
RUB 3,064,996
6.No 1230800771820000212 dated November 2, 2020
Procurement subject according to OKPD2
Wheelchairs for wheelchairs, except for parts and accessories
Customer
GU-KRASNODAR RO OF SOCIAL INSURANCE FUND OF THE RUSSIAN FEDERATION
RUB 39,282,600
7.No. 1230800771820000183 dated October 20, 2020
Procurement subject according to OKPD2
Other instruments and devices used for medical purposes, not included in other categories
Customer
GU-KRASNODAR RO OF SOCIAL INSURANCE FUND OF THE RUSSIAN FEDERATION
RUB 65 209 508
for example
No. 1230800771821000010
Customer STATE INSTITUTION-KRASNODAR REGIONAL DEPARTMENT OF THE SOCIAL INSURANCE FUND OF THE RUSSIAN FEDERATION
Contract No. 250
Objects of purchase
Absorbent gelling bags for ostomy bags, 30 pcs. View all (56)
Contract price233 377 678.18 ₽
Conclusion of a contract
Deadline31.08.2021
A contract was posted in the register of contracts
Updated contract in the register of contracts
Or
No. 1230800771820000144 Discontinued
Customer STATE INSTITUTION-KRASNODAR REGIONAL DEPARTMENT OF THE SOCIAL INSURANCE FUND OF THE RUSSIAN FEDERATION
Contract No. 112
Objects of purchase
Absorbent gelling bags for ostomy bags, 30 pcs. View all (56)
Contract price53 402 401.36 ₽
Conclusion of a contract
Deadline30.11.2020
A contract was posted in the register of contracts
Updated contract in the register of contracts
Diapers are still sold
No. 1230800771820000059 Discontinued
Customer STATE INSTITUTION-KRASNODAR REGIONAL DEPARTMENT OF THE SOCIAL INSURANCE FUND OF THE RUSSIAN FEDERATION
Contract No. 010
Objects of purchase
Absorbent diaper View all (5)
Contract price ₽900,000.00
Conclusion of a contract
Deadline28.12.2020
Acted contract in the register of contracts
Updated contract in the register of contracts
1230800771820000043 Execution
Customer STATE INSTITUTION-KRASNODAR REGIONAL DEPARTMENT OF THE SOCIAL INSURANCE FUND OF THE RUSSIAN FEDERATION
Contract No. 001
Objects of purchase
Manual wheelchair indoor (for disabled people and disabled children) View all (2)
Contract price82,306,400.00 ₽
Conclusion of a contract
Deadline30.08.2020
A contract was posted in the register of contracts
Updated contract in the register of contracts
No. 1230800771820000029 Version
Customer STATE INSTITUTION-KRASNODAR REGIONAL DEPARTMENT OF THE SOCIAL INSURANCE FUND OF THE RUSSIAN FEDERATION
Contract No. 284
Objects of purchase
Adult Diapers View All (8)
Contract price200 444 510.52 ₽
Conclusion of a contract
Deadline01.07.2020
A contract was posted in the register of contracts
Updated contract in the register of contracts
Denis Zhirnov
To be continued
Source: www.rucriminal.info