Old friendship can cost a lot to the head of Russian Post Maxim Akimov, moreover, the state company itself was under attack. While still being deputy governor of the Kaluga Region, Akimov established special relations with the Mercator Holding company and its president Stanislav Nikolayev. The main assembly plant of Mercator is located in the Kaluga Region and the holding's leadership has a strong influence on local officials. In early 2020, Akimov resigned as Deputy Chairman of the Government of the Russian Federation and in February became the head of the Russian Post. The first thing Akimov did in a new place was to start shipping contracts to Mercator. In particular, this company will be engaged in the digital transformation of Russian Post. Given that Mercator is engaged in the supply of road equipment - a very strange solution. However, as Rucriminal.info has repeatedly written, Mercator and Nikolaev have always been able to find approaches to officials, which has already attracted the attention of security officials. Close cooperation with Mercator threatens not only special control by the special services, but also another problem. The other day, the US State Department announced the intensification of efforts to establish and hold accountable individuals and companies collaborating with people wanted by the FBI or people under sanctions. And the unofficial co-owner of Mercator Holding is considered to be "authority" Semyon Mogilevich. This is a longtime senior partner of Stanislav Nikolaev. Mogilevich is wanted by the FBI, an extensive report was prepared on the activities of his organization at the time of the FBI. This loklad was at the disposal of Rucriminal.info and we will publish excerpts from it. This report also speaks of Stanislav Nikolaev, as a faithful assistant to Mogilevich. The FBI found that the center of the Mafia empire of Mogilevich was Arigon, a company registered in the Channel Islands. Arigon had branches around the world, and the largest of them (also called Arigon) was located in Hungary. This was led by Arigon Stanislav Nikolaev. Another partner of Mogilevich in the report named the leader of the Solntsevo organized crime group Sergei Mikhailov. He at one time was the official co-owner of Mercator. And Maxim Akimov launched this entire wonderful campaign at the Russian Post and began to ship budget funds to them.
In the meantime, Rucriminal.info quotes extracts from the FBI report.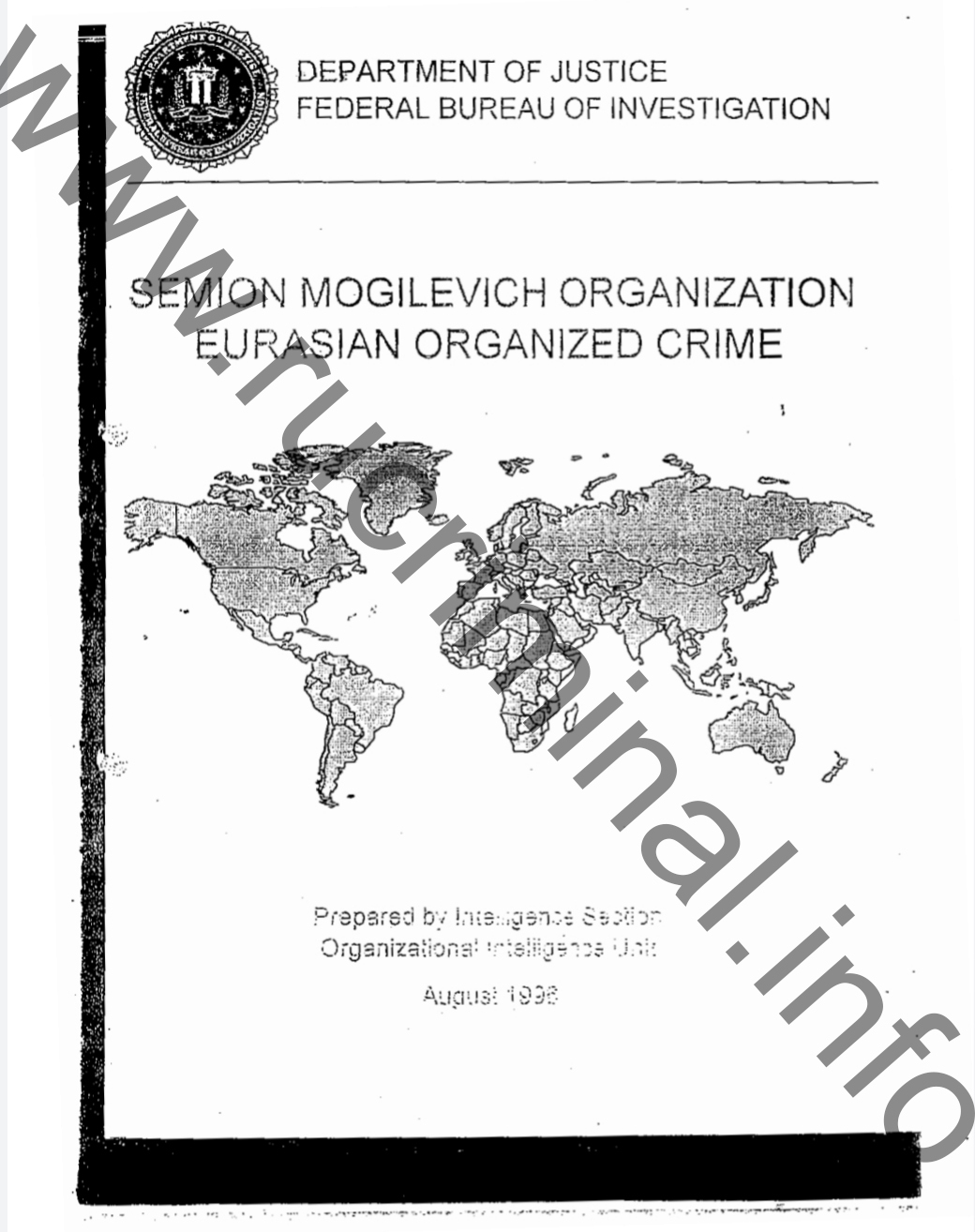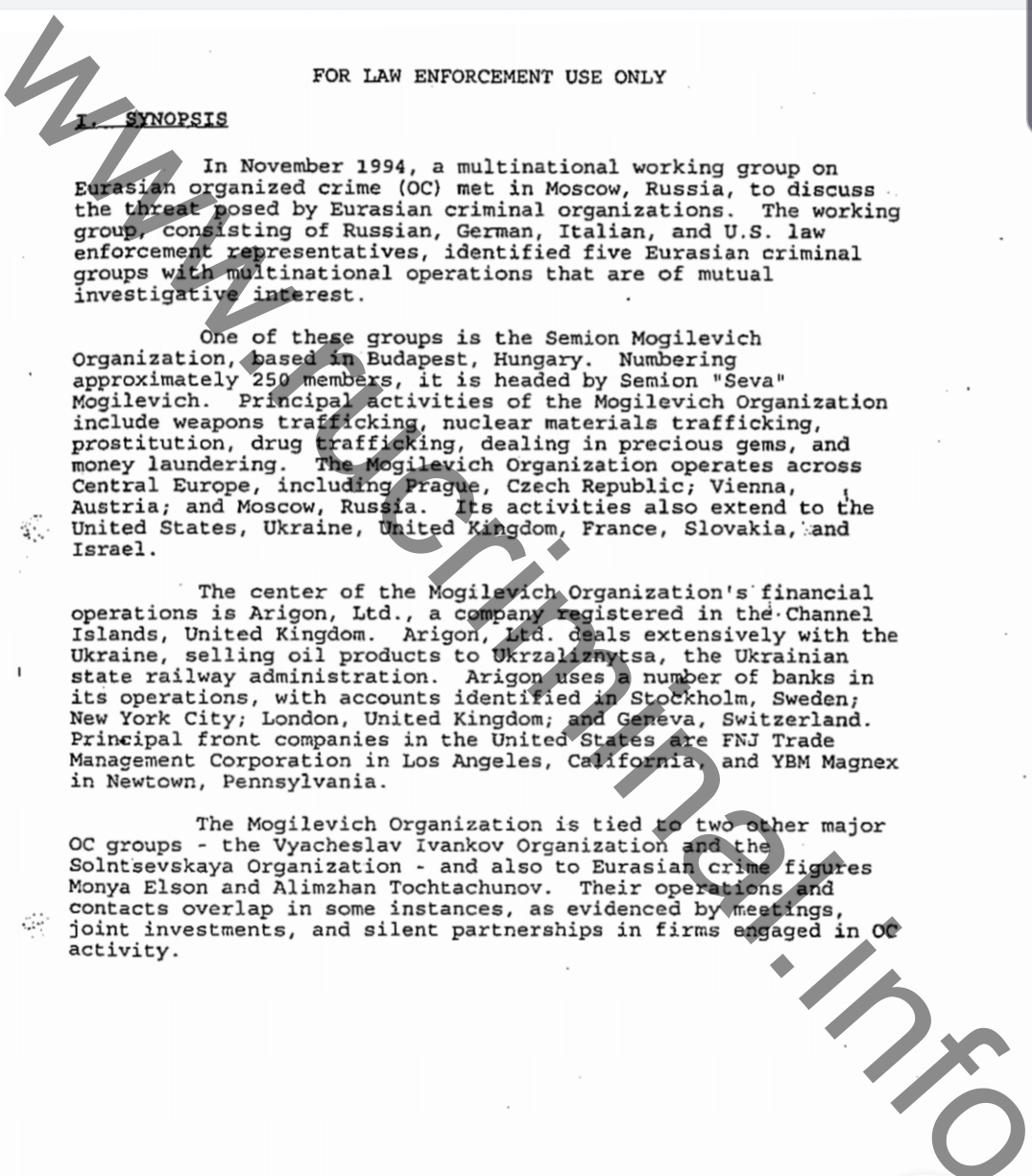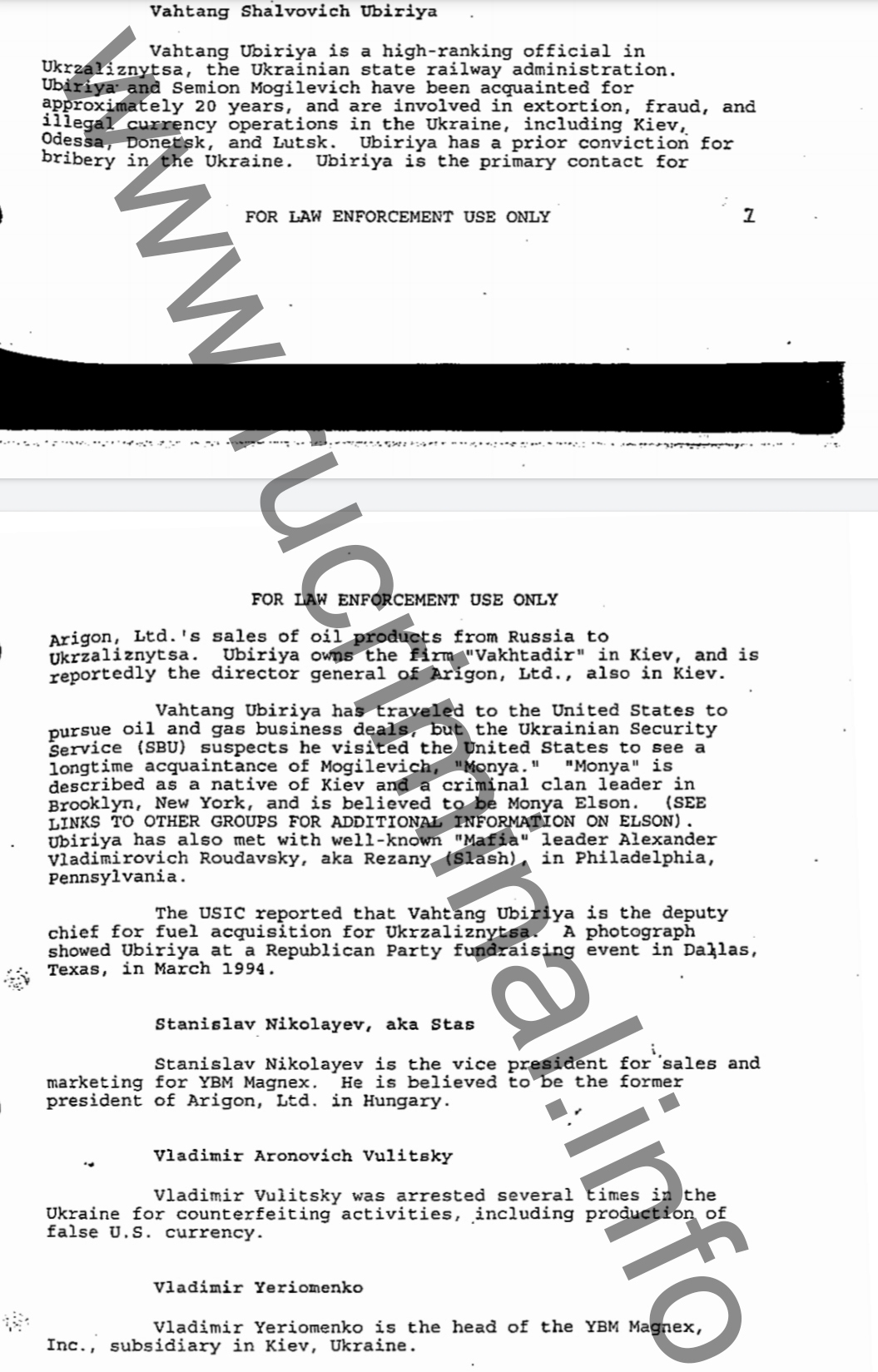 In November 1994, a multinational working group on Eurasian Organized Crime (OC) convened in Moscow, Russia to discuss the threat posed by Eurasian criminal organizations. A group of law enforcement officials from Russia, Germany, Italy and the United States identified five Eurasian criminal groups with multinational operations of mutual investigative interest. One of these groups is the Semyon Mogilevich Organization, based in Budapest, Hungary. It includes about 250 people, headed by Semyon Mogilevich, "Seva". The organization's activities include arms trafficking, nuclear material trafficking, prostitution, drug trafficking, precious stones trading and money laundering. Effective: Central Europe, including Prague, Czech Republic; Vienna, Austria; Moscow, Russia, USA, Ukraine, Great Britain, France, Slovakia and Israel. The center of financial activity of the organization of Mogilevich is the company Arigon, registered in the Channel Islands. Arigon actively interacts with Ukraine, selling petroleum products, with the Ukrainian state railway company Ukrzaliznytsia. In its operations, Arigon uses a number of banks whose accounts are open in Stockholm, Sweden; New York; London, Great Britain; and Geneva, Switzerland. Major US shell companies are FNJ Trade Management Corporation in Los Angeles, California, and YBM Magnex in Newtown, PA. The organization of Mogilevich is associated with two other large groups - the Organization of Vyacheslav Ivankov and the Solntsevskaya Organization, as well as with the Eurasian criminal figures Monya Elson and Alimzhan Tokhtakhunov.
In 1993, Semyon Mogilevich consolidated his business through Arigon, investing his own assets and the assets of other investors. With the help of Victor Naishuller, he received a 90% stake in Army Co-op (701 million forints), which was then used to privatize the Digipe state machine-building plant. This deal allowed Mogilevich to become the direct owner of the Hungarian military industry. Mogilevich owns a furniture company in London, UK, and a casino in Moscow, Russia. The Army Cooperative Mogilevich also owns Arigon. He is engaged in the sale of clothing for countries near and far abroad, and also receives exclusive rights to insurance for tourists traveling in Ukraine. Mogilevich is reportedly also maintaining relations with the Ukrainian Minister of Energy and energy companies.
Semen Mogilevich is the key contact of the Solntsevo organization. His affairs coincide with those of Solntsevskaya, Sergei Mikhailov and Viktor Averin, the leaders of the Solntsevo organization. Mikhailov and Averin use Mogilevich to organize financial transactions. Semen Mogilevich's passport records indicate a trip to Vienna, Austria; Budapest, Hungary; Munich, Germany; Rome, Italy; and Athens, Greece. Mogilevich traveled under other names, including Mogilevich, Mogiletin and the name Semyon. Mogilevich traveled to Los Angeles, California, at least five times between May 1992 and November 1994, using temporary guest visas issued in Tel Aviv, Israel. Toronto, Ontario, Canada; Philadelphia, PA; Miami Florida; and back to Philadelphia from December 1, 1995 to December 7, 1995. 1996, to meet a man who was identified as "Sasha Rezany, who had extensive facial scars as a result of a knife fight. "Sasha Rezany" may be identical to Alexander Rudavsky ...
Vakhtang Shalvovich Ubiriya
Vakhtang Ubiriya is a high-ranking official in Ukrzaliznytsia, State Railway Administration of Ukraine. Ubiriya and Semyon Mogilevich have known each other for about 20 years and are engaged in extortion, fraud and illegal currency transactions in Ukraine, including Kiev, Odessa, Donetsk and Lutsk. Ubiriya has a criminal record for bribery in Ukraine. Ubiriya is the primary contact for Arigon, Ltd. Carries out the sale of petroleum products from Russia to Ukrzaliznytsia. Ubiriya owns Vakhtadir in Kiev and is reportedly the CEO of Arigon LLC, also in Kiev. Vakhtang Ubiriya went to the United States to deal with oil and gas transactions, but the Security Service of Ukraine (SBU) suspects that he has visited the United States to see his old friend Mogilevich, as well as Monya. "Monya" is described as a native of Kiev and the leader of a criminal clan in Brooklyn, New York, and is believed to be Monya Elson.
Ubiria also met with the famous Mafia leader Alexander Vladimirovich Rudavsky, aka Rezani (Slash), in Philadelphia, PA. (See USIC reported that Vakhtang Ubiriya is the deputy chief of fuel purchases for the Ukrzaliznytsia. The photo shows Ubiria at a Republican Party fundraising event in Dallas, Texas, in March 1994.)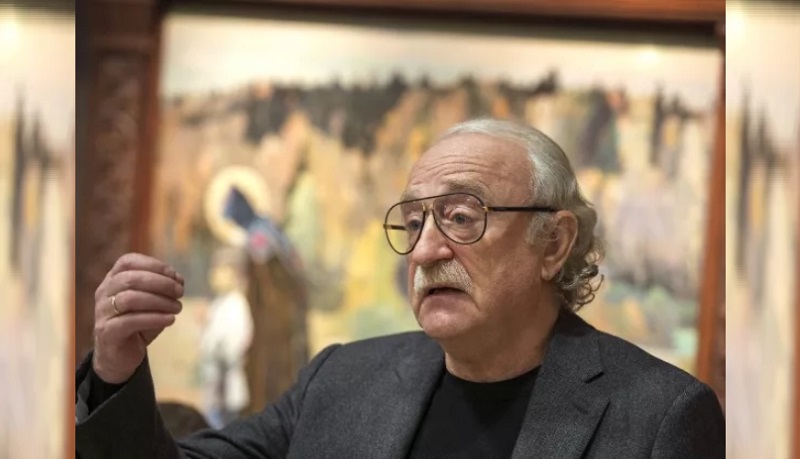 Stanislav Nikolaev, aka Stas
Stanislav Nikolaev, vice president of sales and he is believed to have been a former YBM Magnex marketer, president of Arigon, Ltd. in Hungary.
Vladimir Aronovich Vulitsky
Volodymyr Vulitsky was arrested several times in Ukraine for counterfeiting, including for making counterfeit US currency.
To be continued
Timofey Grishin