Source: www.rucriminal.info
In Alexei Navalny's long-standing investigation of the property and interests of the Chaek family in the Swiss Confederation, far from all the connections there were deeply investigated. Having limited himself to loud surnames, Mr. Navalny and his comrades overlooked (or did not attach importance to) very colorful characters and their business connections, which in the end are also directly connected with the family of the former Prosecutor General of Russia.
Recall that the son of the former Prosecutor General of Russia Artem Chaika was registered in Switzerland at the address of a businessman of Ukrainian origin Bogdan Lisurenko. In Navalny's investigation, Bogdan Lisurenko's mother, Lilia, was mentioned literally in passing. The only thing that was said about her was that Lilia Lisurenko had a full family of Deputy Prosecutor General Lopatin as friends on Facebook.
Rucriminal.info tried to dig a little in this direction.
For example, the Swiss company Favor SA, located at rue de la Fontaine 7 1204 Gen've.
According to information from the company's website, Favor SA specializes in providing healthcare services in the form of organizing all types of diagnostics, surgical, conservative and rehabilitation treatment. That is, in plain language, Favor SA is engaged in mediation between its mainly Russian-speaking clients and Swiss medical institutions.
This company was founded in 2010 by the aforementioned Lilia Lisurenko and a certain Elena Shubina. They were at different times its leaders.
Here is an extract from the Swiss Trade Register.

Moreover, as can be seen from this extract, Lisurenko is a citizen of the United States and Switzerland, and Shubina has Russian and Swiss citizenship.
According to the information available to Rucriminal.info, the services of this company were regularly used by many Russian and CIS officials and businessmen. But the package of these services was offered as an option, in addition to assistance in the withdrawal from the Russian Federation and legalization, both in the Swiss Confederation and in the United States of money of dubious origin.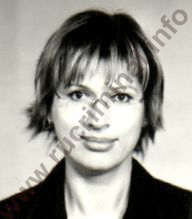 So, Elena Shubina Shubina. In the early 90s of the last century, Shubina worked as deputy chief accountant of Rosestbank, where she met one of the bank's top managers, Vadim Kebits. She was officially married in 2003. Both had their second marriage. Shubina's son from his first marriage, Roman Shubin, currently also lives in Switzerland.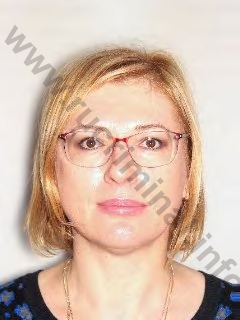 The Kebets-Shubina family left for Switzerland on 05/04/2007 for permanent residence. Also, Shubina and Kebets have a common child - Sofia Kebets, who is currently studying in London.
Of the assets in the Russian Federation, Kebets and Shubina each have one apartment in Togliatti.
But we are more interested in Vadim Leonidovich Kebets, a native of the city of Togliatti.
The main business of which, starting from the shooting 90s, was the withdrawal and legalization of money outside the borders of our Fatherland.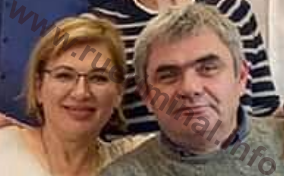 Vadim Leonidovich graduated from the Togliatti Polytechnic Institute with a degree in mechanical engineering. And after a short job in municipal structures, Toltti got a job at AvtoVAZbank.
There he quickly rose to the position of head of the foreign exchange operations department of the AvtoVAZbank branch in the Central District of Togliatti.
Then he moved to KB "Rosestbank" already to the position of vice president.
Someone Boris Afroimovich Fligil became the president of Rosestbank. He, together with Kebets, worked at AvtoVAZbank as the manager of a branch of the Central District of the city of Togliatti.
Kebets' first wife, Lutoshina Irina Alekseevna, worked at AvtoVAZ OJSC as a mechanic for mechanical assembly work in a mechanical assembly production, then moved to the factory catering.
As mentioned above, at the moment, Vadim Kebets is officially married to Elena Vikentievna Shubina.
Separately, it should be noted that in Switzerland, Vadim Kebets is the head of operating companies:
1000 ordi SA
Drive and Driver SA
Lac-Key Development SA
Oriental Oil Service Group SA
In France, minority shareholder and director of Villa Finca.
In the USA, Vadim Kebets is the director of Concept Brokerage Holding Corporation.
This company, in turn, owns a controlling stake in Western International Securities Inc, which manages assets worth about USD 1 billion. The company has offices in almost all states, and the number of employees exceeds 400 people. Headquarters are located at 70 SOUTH LAKE AVENUE SUITE 700 PASADENA, CA 91101 UNITED STATES. The company also has a brokerage license.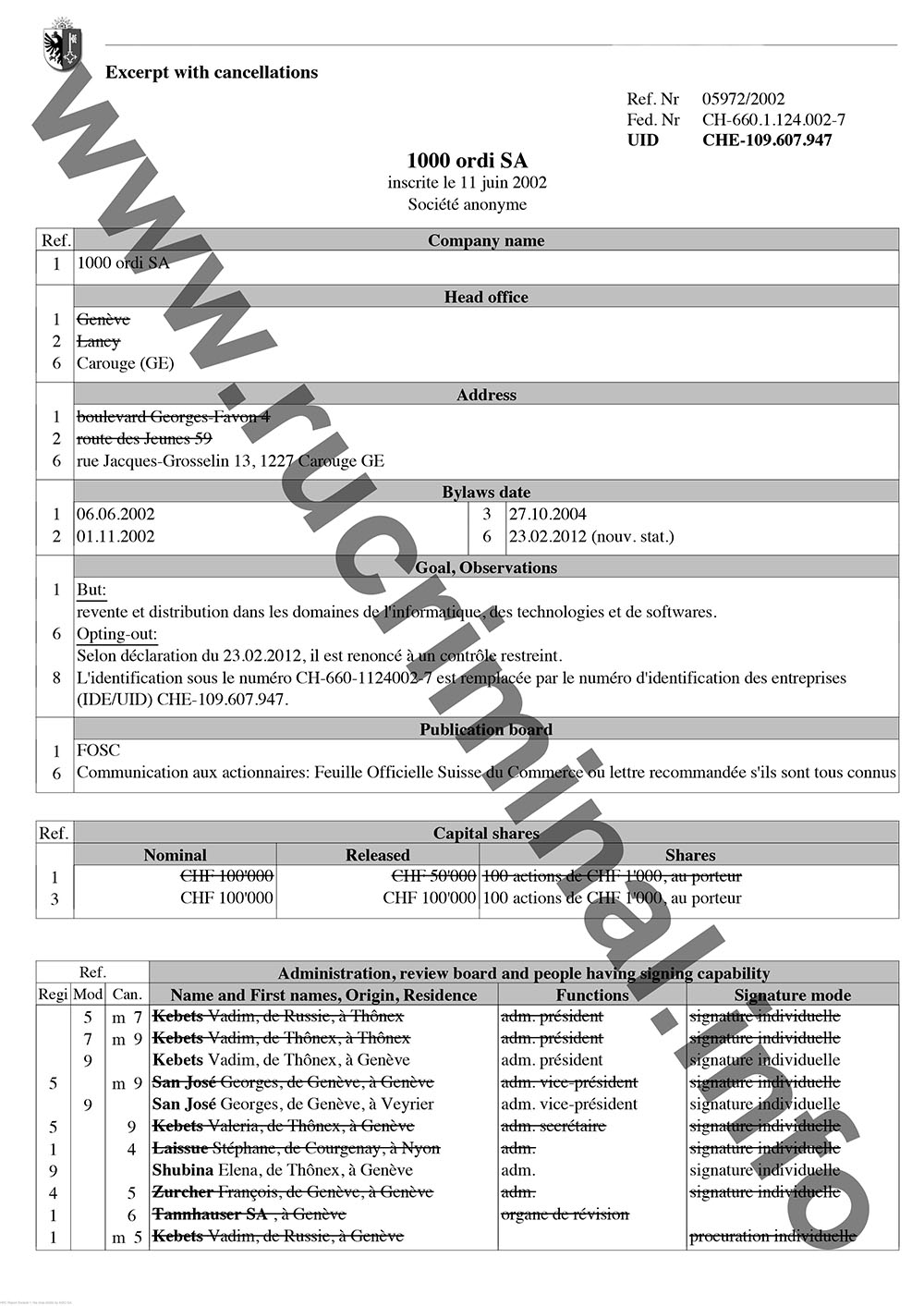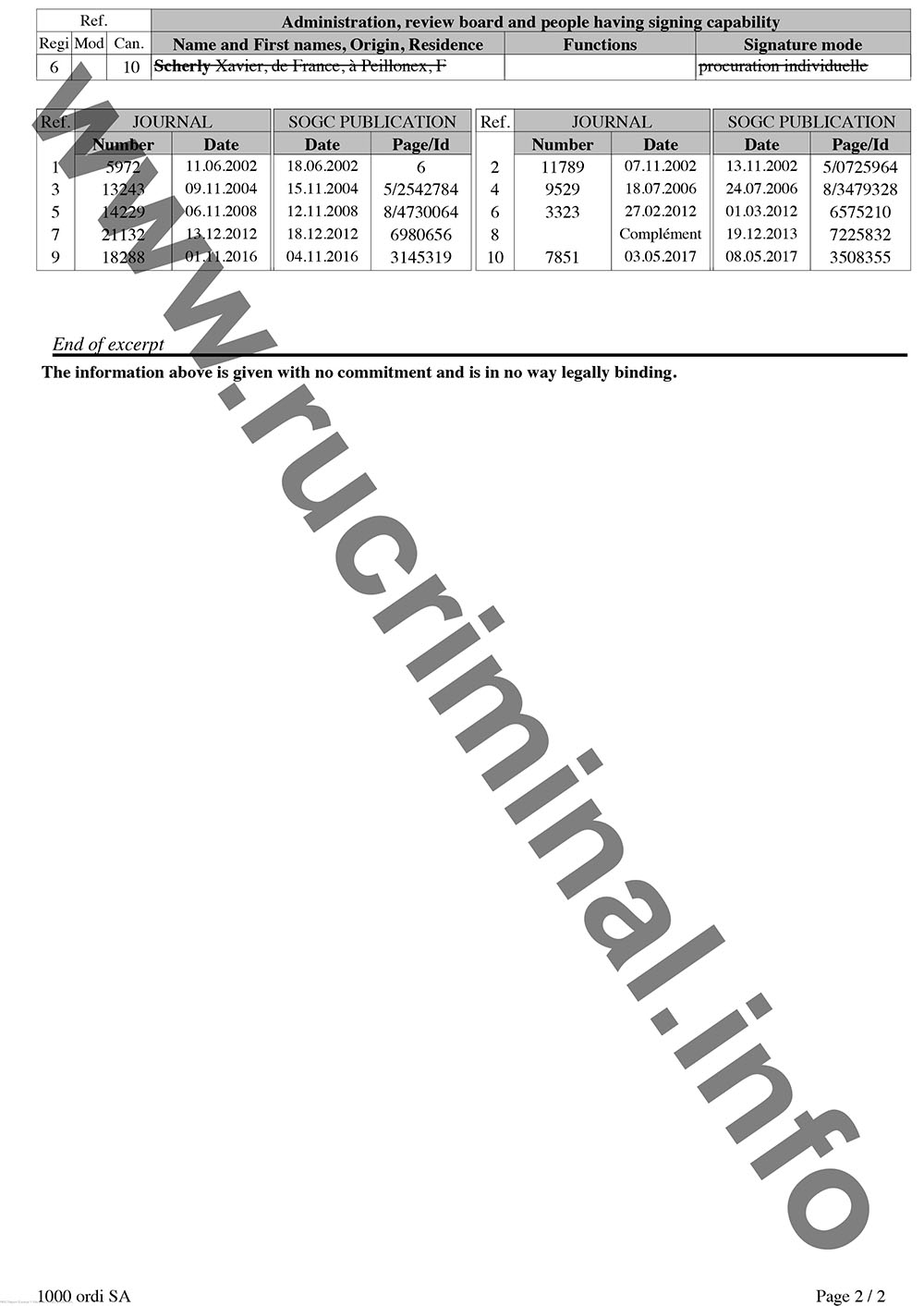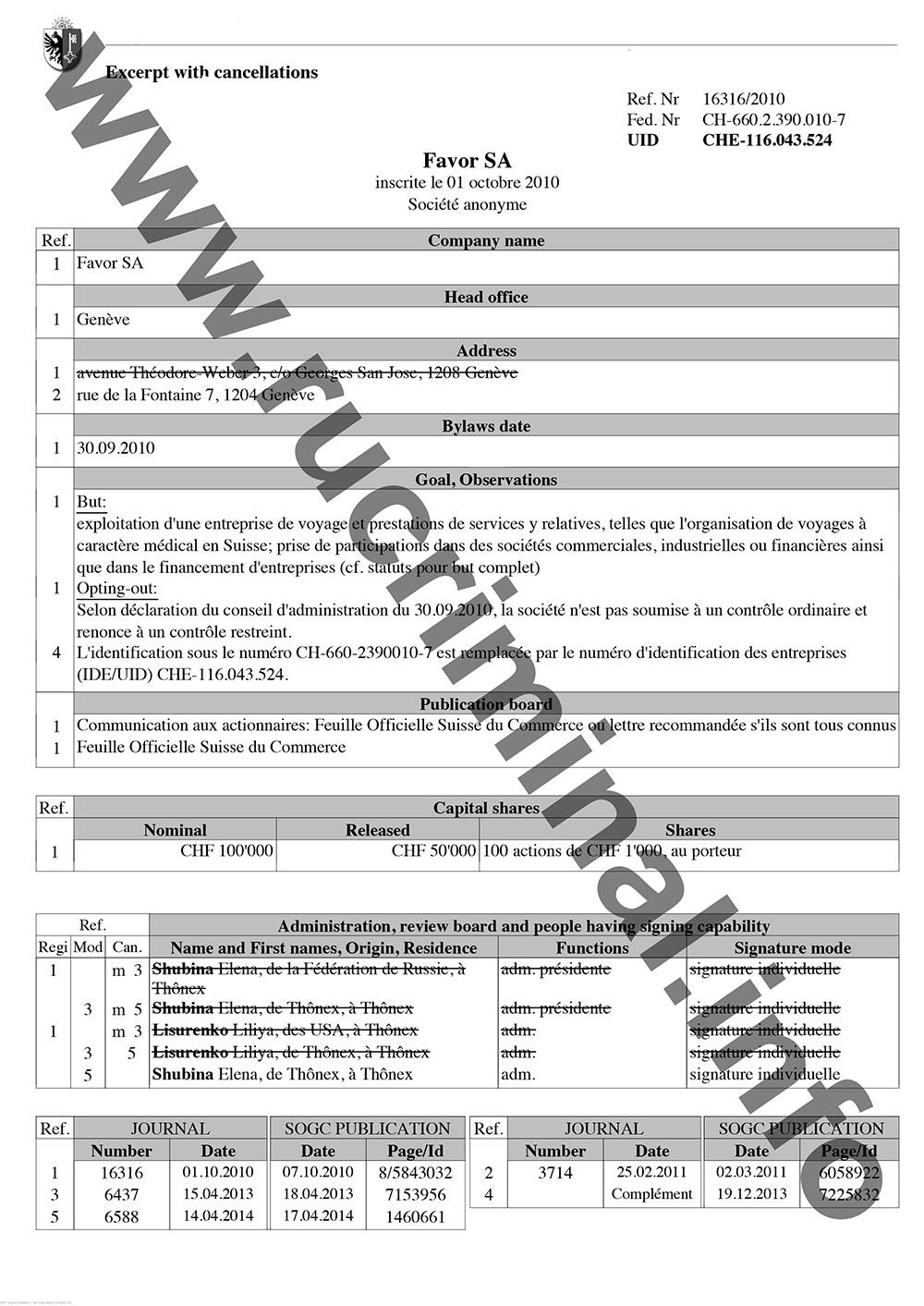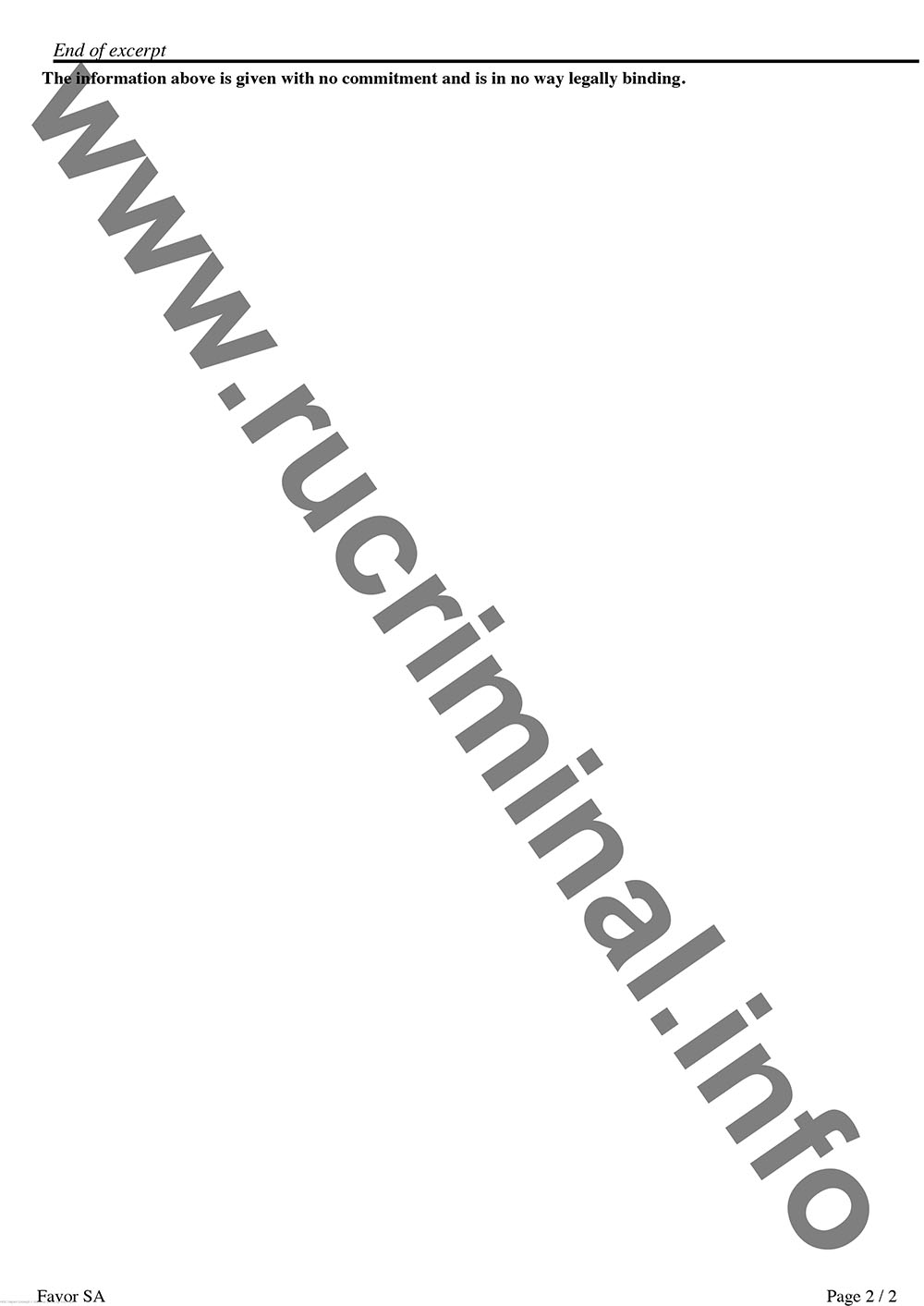 To be continued
Alexey Ermakov
Source: www.rucriminal.info