Source: www.rucriminal.info
Deputy of the Legislative Assembly of the Rostov Region, businessman, participant of the Forbes list (83rd place) Harutyun Surmalyan created his capital with the active support of the mafia. As we described in a previous publication, he began his career with the Selmashevskaya organized crime group and its leader Andrei Imanali (Half-Beast). Then he went under the "wing" of the "thief in law" Armen Harutyunyan (Armen Kanevsky). When Armen died in prison, Surmalyan began to work closely with Kanevsky's brother Artyom Harutyunyan and the "authority" Vagan Nerkararyan (Karlik). But you cannot enter the Forbes list alone on the support of crime. Of course, Surmalyan has very good rear areas at the federal level and in the law enforcement bloc. Details in a joint investigation of Rucriminal.info, telegram channels of the Cheka-OGPU and The Crime Planet.
Sources say that at one time, Harutyun Surmalyan, with the active participation of his good acquaintance, Deputy Prosecutor General Saak Karapetyan (died in 2018) and the family of Prosecutor General Yuri Chaika, became a representative in the Southern Federal District for troubled collateral assets of Sberbank. Surmalyan worked actively in Sberbank from 2010-2014, under his leadership was the South-Western branch of Sberbank Capital LLC, he actively collaborated with the then general director of Sberbank Capital Ashot Khachaturyants. As a result, a successful scheme was built to seize the business of debtors. To indicate the status of borrowers, Sberbank even came up with a special "traffic light", green means a borrower without problems, a borrower with insignificant problems, yellow, a borrower in a bankrupt state, red and bankrupt, black. In a crisis, if a red or black borrower had any kind of living business or assets, then Sberbank Capital would join in working with it. Now Ashot Khachaturyants left his post and Vagan Gasparyan took his place. The leadership has changed, and the established scheme continues to work.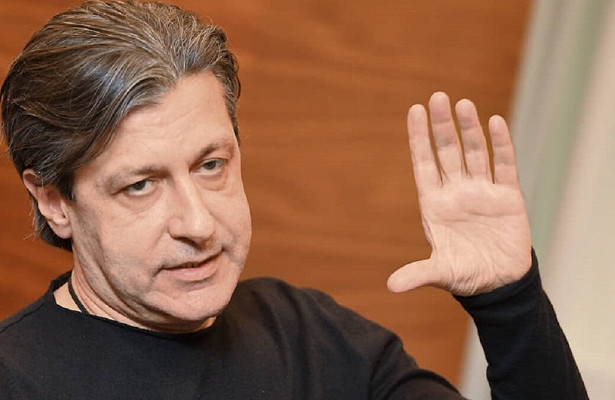 Harutyun Surmalyan always understood that the most powerful clan is law enforcement agencies, a judge, etc. And he began to put his people in the right places, including close relatives. One of them is Harutyun's brother - Gevorg Surmalyan. He was appointed judge of the arbitration court.
And, of course, according to sources, Surmalyan had a warm relationship with the governor of the Rostov region Vasily Golubev and the regional prosecutor Yuri Baranov.
It is known that under Baranov, the number of refusals to approve indictments in criminal cases and bringing them to court increased several times. As a result, individual investigations were dragged out as much as possible and the criminal prosecution of the defendants ceased. In the list, such "untouchable" businessmen and firms are absolutely all that are associated with Surmalyan.
The main development "brainchild" of Surmalyan is considered the company "Galaxy", which is currently working on several projects at once. In 2018, Harutyun Surmalyan allegedly invested 8 billion rubles in construction in Rostov. At the same time, Investproject Surmalyan could get a building plot without bidding! But to provide land, according to sources, ordered himself Vasily Golubev.
To be continued
Alexey Ermakov
Source: www.rucriminal.info