Source: www.rucriminal.info
Alexander Mamut claims that he was deceived when buying Formula Kino. However, the facts say that the auditor of "Formula Kino" said how cleverly the management of "Formula Kino" steals. Mamut's henchman in the new Formula Kino, General Director Roman Aleksandrovich Linin, dismissed the auditor by the decision of the same Mamut so as not to spoil the mood. Mamut preferred to pay 2,725,799.75 rubles in 2018 to the Moscow Regional Bar Association for the cassation against the auditor. The media happily printed an article about a thoughtful Mamut in a turtleneck, circling on a chair in the twilight and telling how he would turn around for the movie. Mamut, I bought an annual subscription.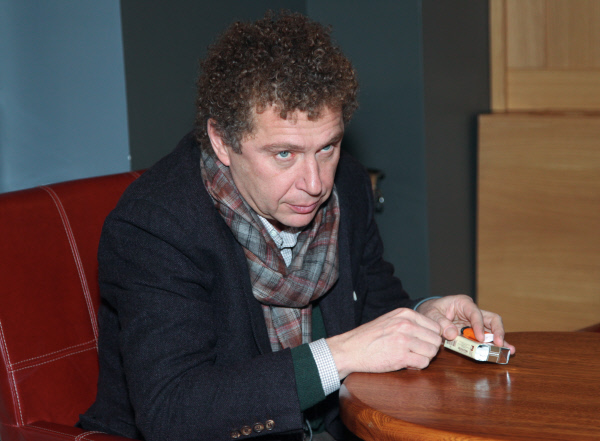 What happened to the legendary stealing management of Formula Kino?
Details are in the Rucriminal.info investigation.
When the theft of management in the interests of the shareholder "A1" was revealed, "A1" takes out the general director Nikita Shchegol, as well as his secretary Verenik, the chief purchaser Galkin, the financial director Levankov, the chief accountant Maksenkova to finish off "Independence".
In 2017, the ruined Nezavisimost-Management LLC paid Shchegol 9,303,264.28 rubles. In 2018, OOO "Furniture Factory Maria" TIN 6455026772 appears in the life of Shchegol and pays him 4,007,045 rubles, and in 2019, wow! already 56,839,534 rubles! Once again, in 2019, Shchegol received more than 56 million rubles in the form of remuneration for work from Maria Furniture Factory LLC! As the Goldfinch was a mule, he remained so. 08/26/2021 Shchegol founded two companies LLC "TATOR" TIN 7726481642 and LLC "MINIVINI" TIN 7726481628 - tremble, Minivini is going to do business!
To finish off "Independence" Shchegol took with him the old Galkin Igor Alexandrovich, who led the purchases and tenders in the FC and could probably blurt out too much. In 2017, the ruined Nezavisimost-Management LLC paid Galkin 410.575 rubles. In 2018, nobody needed Galkin, no one officially paid him remuneration for his work, in 2019 TIN 7704154666 CHOP STRONGO LLC paid Galkin 58,824.61 rubles.
Shchegol's faithful secretary, Verenik Daria Vladimirovna, received 1,496,659.45 rubles in 2017. from TIN 7721675877 LLC "Independence-Management". In 2019 LLC "Furniture Factory Maria" TIN 6455026772 pays Dasha 806,381.48 rubles, in 2020 1,261,551.67 rubles. Where the Goldfinch - there Verenik!
According to the source of Rucriminal.info, Shchegol's faithful accountant Maksenkova Elena Sergeevna received 450,000 rubles in 2017. from TIN 6658370971 LLC Nezavisimost Yekaterinburg P and 2,518,476 rubles. from TIN 7721675877 LLC "Independence-Management". This outstanding woman, together with the head of personnel, paid herself 50,000 rubles a month in the form of bonuses "For solving problems", she is affiliated with several technical companies. In 2018, together with the former financial director of the financial company, she moved to TIN 7702302492 NPO PETROVAKS PHARM LLC.
The former financial director of FC Levankov Artyom Vyacheslavovich in 2017 received 722,759.00 rubles from the TIN 6658370971 of Nezavisimost Yekaterinburg P LLC. In 2018, in the TIN 7702302492 LLC NPO PETROVAKS PHARM, "life is good" (c) for Levankov and the accountant Maksenkova. Do the owners of Petrovax know that people who are sitting on cash flows used to successfully increase the black cash register of Lavrov's son-in-law, Alexander Vinokurov?
The legendary personnel officer Solyanova Elena Yuryevna was not taken to finish Independence, she was sent immediately to the Maria furniture factory. In 2019, TIN 6455026772 Furniture Factory Maria LLC paid Solyanova 711.077 rubles. In 2020, everything has become more solid - 6,949,053.31 rubles.
Andrey Alexandrovich Alikberov, an IT specialist and lamp thief, was left to the new owners of Formula Kino. In 2017, Alikberov received 64,660.30 rubles. from TIN 7710360297 LLC KAROPLEX, but he obviously did not like it. In the same 2017, TIN 774301001 CINEMA PARK JSC paid Alikberov 2,617,098.56 rubles, in 2018 already 5,622,594.40 rubles, in 2019 5,210,135.30 rubles. In 2020, Alikberov ran to Shchegol to the factory and TIN 6455026772 Furniture Factory MARIA LLC paid him a remuneration for work equal to 2,402,493 rubles, which is two times less than what he received from Mamut. A real example of a loyal employee who works for an idea, not for money.
The main distributor Manerova Maya Andreevna, who paid the "leaders of world film production" for years not to demand their share of the rental - a typical "business in Russian" - went to the competitors. In 2017, TIN 7702552238, KARO FILM MANAGEMENT LLC paid Maya 1,355,555.09 rubles, in 2018 already 6,715,979.64 rubles, in 2019 already 9,073,389.75 rubles, and in 2020 - in the year of rampant pandemic and stagnation of film distribution already 196.35 rubles The old business model - to pay bribes from salaries - is actively working again.
The lawyer of FC Kamaltdinova Irina Anatolyevna also left for competitors and in 2019 received 2,243,579.47 rubles. from TIN 7702552238 LLC "KARO Film Management", in 2020 - 4,407,133.54 rubles.
Alexey Mikhailovich, the head of FC Shabarin in brewing, received 394,285.71 rubles in 2018. from TIN 770255 2238 LLC "KARO Film Management", in 2019 3,591,570.24 rubles, in 2020 2,891,233.40 rubles.
The security guard Sergey Nikolaevich Makarov, who monthly took 40,000 rubles from the cash desk under the pretext of "Organizing meetings, interacting with representatives of the Economic Crime Department, NI, UNP" (the bigger idiot is the FC accountant who gave out money under this pretext) ended his film career. In 2018 and 2019, Makarov received remuneration for his work from the strange TIN 1660249187 JSC "Stella-K", in 2019 and 2020 from the TIN 7303005071 JSC "Ulyanovsk Instrument Design Bureau".
The next issue will be about Roman Linin's love for crabs, and Mamut for medicine and tax authorities.
To be continued
Timofey Grishin
Source: www.rucriminal.info