Source: www.rucriminal.info
Rucriminal.info continues to analyze the archive of the Spanish special services, which carefully recorded the negotiations and actions of dubious Russians who have chosen the resorts of the Kingdom. They were primarily interested in the "godfather" of St. Petersburg Gennady Petrov and his entourage. And it included many interesting people, for example, State Duma deputy Vladislav Reznik, ex-defense minister Anatoly Serdyukov, deputy head of the TFR, and now deputy of the State Duma of the Russian Federation Igor Sobolevsky and many others. They were all very frank in their conversations with each other. The report of the preliminary investigation of the Spanish court in the case of the Russian mafia, which was published by the telegram channel "Infobomb", contains a detailed dossier on the then head of the MIA General Administration for the Central Federal District Nikolai Aulov. Today we are publishing a transcript of these conversations contained in the dossier.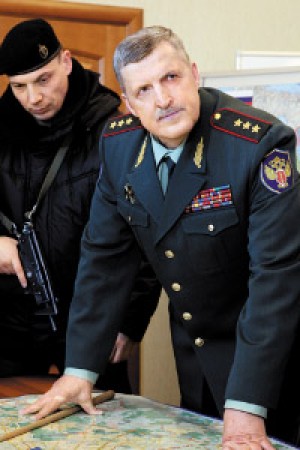 09/15/2007 at 18:58:03 and at 22:24:05 Nikolai Nikolaevich (Aulov) calls Petrov. Nikolayevich confesses to Petrov that he prepared several "trusted guys" and sent them to conduct a "very serious conversation" with "outcasts" and "rubbish" who want to harm Petrov, especially with the one "who writes books"; with the latter they had a very serious conversation (apparently, it is turning to a threatening tone). 7112007 at 20:07:41 Nikolai Nikolaevich called Petrov. Nikolayevich informs him that he has a lot of news, but this is not a telephone conversation. He comments that despite the absence of a precedent, what he is currently working on will be successfully implemented, he will control the whole process so that everything goes well. They say that the appointment of a certain person to a specific position, in this regard, Petrov adds that Nikolayevich himself, his interlocutor, has a better chance of taking this post. On 9/11/2007 at 11:19:39, Mr. Leonid Khristoforov called Petrov. Khristoforov informs him that he received news from Rostov that the office is being closed (this is not Petrov's office) and only two people will be left, he adds that the office was rented out for 40,000, including the staff. Khristoforov also tells Petrov to call his friend and congratulate him on receiving a new star (we are talking about the promotion of Nikolai Nikolaevich Aulov), as well as to a person from St. Petersburg, and adds that they told about the incident on TV. On 11/29/2007 at 17:36:51 Mr. Leonid Khristoforov called Petrov. Both talk about a certain Kolya (Nikolai Nikolaevich Aulov), who seeks to become a key figure in his structure, and that there is a lot of news on the Internet about him, they write about him as a person close to the deceased Berezovsky, and he is also attributed to the Tambov organized criminal group 1012/2007 at 17:33:15 Nikolai Nikolaevich calls Petrov. Nikolai Nikolaevich asks him if he is aware of it, to which Petrov replies that everything is in order, the only thing that he did not expect this. Petrov adds that if another person was chosen, whom they planned, they would have to choose, then "Tolik" (we are talking about Anatoly Serdyukov, who was then the Minister of Defense) and "Cosmonaut" would have to leave, but at the same time As a candidate, these people will remain in their positions, and "Cosmonaut" is happy. Nikolai Nikolayevich asks PETROV if he can eventually count on dismissal, and PETROV answers him that everything will be all right, that the interlocutors will then discuss this in person. On 15/12/2007 at 13:06:45, Aulov called Petrov. Nikolai asked him when he was going to St. Petersburg, in the end they decide to take precautions and prefer not to comment on the phone. On 26/12/2007 at 15:46:48 a certain person (phone number 79219087777) called Petrov. The caller wants to talk to Nikolai Nikolayevich, who is currently with Petrov, and informs him that "our friend" is accused of a number of things and that there are two very unpleasant marks in the computer of this person. The caller is already fed up with having to delete data from the computer, and Nikolayevich explains to him that when something appears, it must be erased. 2601/2008 at 14:05:09 Nikolai Nikolaevich called Petrov. Nikolai is very pleased with the fact that he fulfilled Petrov's order, since a certain person, interesting to Petrov, was appointed to a certain position. Nikolai repeated the phrase a little that he likes to complete the tasks set. On February 6, 2008 (report of the Spanish Civil Guard of September 17, 2008 at the phone number 629 587 977) Mr. Petrov communicates with Mr. Aulov to do him one "favor". 403/2008 at 20:39:17 Nikolai Nikolaevich Aulov called Petrov. The conversation is conducted around one person who is defined as "Technique". There is talk of a meeting held by Technik with its creditors. Nikolayevich says that during the meeting they referred to the group of the "little one" and mentioned Nikolayevich's "office" (KGB, now the FSB).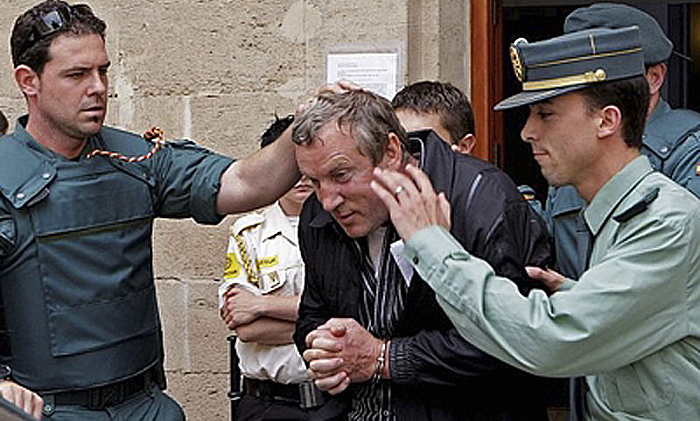 Petrov continues to think that all this is a lie and adds that he had already seriously warned him, Petrov made the decision not to call him and explained to Anton "how exactly will he solve this", he will "send someone to warn him again ". Nikolayevich agrees, he considers this to be the optimal solution, since it will not be possible to resolve this issue by telephone. Nikolaevich offers mediation of third parties who will call the Technician on behalf of Petrov. Petrov ends the conversation with the words that when he goes to Russia, they will meet in some safe place and talk. 603/2008 at 14:28:51 Mr. Leonid Khristofrov called Petrov. Leonid showed several plots of land to several Swiss citizens, but the lawyers of the latter only do what they ask questions3 Petrov expresses his irritation and says that if the Swiss do not make a decision in time, he will sell them to others. PETROV needs the papers that Nikolai Nikolayevich (Kolya) prepares, so that he can then talk to the head of customs so that they do not have problems in the port. because now the new chief, and adds that there were no problems with the other leadership, and also comments that Yuri is not in the right form to deal with this issue. Leonid informs Petrov. that Volnushkin has not received a commission for three months, and Seva tries to get through to him, but he does not pick up the phone. Leonid and Petrov are partners in the fuel business. Leonid tells Petrov that he found new premises for Petrov's office, it is located opposite the Constitutional Court, this is a 5-storey building with an area of ​​160 m2. Petrov, as gratitude for the services that Igor Borisovich renders to him in organizing criminal acts, gives him gifts.
09/25/2007 at 9:21:18 am Igor Borisovich calls Petrov. Igor tells him that he is currently on a business trip to North Ossetia and then will go to Ingushetia and Chechnya. Igor told him that the resignation letter of "one person" was not accepted (we are talking about Defense Minister Anatoly Serdyukov) and added that this is even better for them. Igor also complained that he was no longer a close friend of Petrov, Zurabov, and said that he was very happy with the appointment of Dima (Dmitry). During this conversation, they talked about Mikhail Zurabov, the former Minister of Health and Social Development, and Dmitry Kozak, the current Minister of Regional Development. Igor Sobolevsky also acted as a mediator and used his connections to get certain individuals to take up the positions that Petrov was interested in. He also used Petrov's influence on officials of the highest category of the Russian administration in order to achieve personal goals. On 06/25/2007 at 9:49:44 am Igor calls Petrov and informs him that he has reliable information about the appointment of three people. Petrov replies to him that in any case nothing can be done without "him". Igor adds that this is the information he possesses. reliable, and he should have consulted on what would happen next. Finally. Petrov told him that he was going to make a phone call to confirm this.
1607/2007 at 13:31:18 Anton Petrov calls his father and asks him if Igor is with him. Gennady replies that Igor had to leave, since Sasha called him on an urgent matter. Anton says he spoke on the phone with Nosorov, the supplier. It turned out that he was currently unemployed and ready to accept his offer. Tomorrow they could fly to Moscow. Anton doesn't know whether to speak in the presence of Igor or if Igor's presence at the meeting will not cause problems. Gennady replies that Igor is one of them and in his presence you can talk completely openly. The interlocutors decided to invite Igor to the meeting. Anton asks Gennady if he has his phone number. Gennady calls Igor's Spanish phone number 680889988 and says that earlier this number belonged to him (Petrov); that the Russian number (Moscow) is 7260107. Anton says that he will now call Igor and then call Gennady back. Petrov assumes that Spanish phones are protected, that they are safe, and therefore gives them to those people whom he trusts. 04/19/2008 at 12:45:53 Rita calls Igor Sobolevsky. Rita asks Petrov and Igor answers her that now the number belongs to him, not Petrov. Igor calls Petrov. Igor Sobolevsky tells Petrov to tell the Saint that everything is fine, his man has been appointed. Igor Sobolevsky gives Petrov information regarding the actions of the armed forces, which could be of interest to Petrov for many reasons. 2608/2007 at 15:25:42 in a conversation between Leonid Khristoforov and Gennady Petrov, the latter reports that Kumarin-Barsukov was detained by order of the tsar (according to the Civil Guard, it could be Vladimir Putin) One day later, 08/27 / 2001 at 17:04:50 Yulia Ermolenko (Petrov's secretary) calls Petrov to inform him that she will send him a fax at home regarding the arrest of Kumarin.
To be continued
Alexey Ermakov
Source: www.rucriminal.info