Source: www.rucriminal.info
In the field of testing for migrants, Axioma JSC cooperates with leading Russian universities and, hiding behind their name, literally gives out bundles of papers at 3,000 rubles apiece, feeding itself partners from among the universities authorized to conduct testing (PFUR, St. Petersburg State University, etc.). As follows from data from open sources, the income of JSC Axioms at the end of 2021 is 366 million rubles. One can only guess what the universities receive, and how much ends up in the pockets of the company's executives and lured representatives of universities who turn a blind eye to the tricks of Aksioma JSC and its head Polina Lvovna Kostenko? Details are in the Rucriminal.info investigation.
Joint-Stock Company Axioma (hereinafter referred to as JSC Axioma) organizes the transfer and unloading of a package of a comprehensive exam in order to obtain certificates necessary for labor migrants to legalize in Russia. In fact, Axioma JSC independently organizes the examination for migrants instead of universities authorized for this activity, that is, in fact, it organizes the sale and resale of certificates of knowledge of the Russian language to foreign citizens. The partners of the organization are Velesstroy, RenaissanceConstruction, Limak, AnaStroy and others. But a commercial company issues certificates on behalf of grants of Russian education - RUDN University, Russian State Pedagogical University. A. I. Herzen, St. Petersburg State University.
Vladimir Pavlovich Yurenev occupies the post of General Director of Axioma JSC. According to media reports, he was previously a legal adviser to the general director of the Federal State Unitary Enterprise Passport and Visa Service of the Russian Ministry of Internal Affairs. According to the source of Rucriminal.info, in negotiations with partners and counterparties Yurenev V.P. often mentions his connections in the Administration of the President of the Russian Federation, and also boasts that he regularly drinks tea with O. A. Yastrebov, the rector of RUDN University, and smokes a hookah with Dima Ptyushkin, director of the Testing Center of St. Petersburg State University.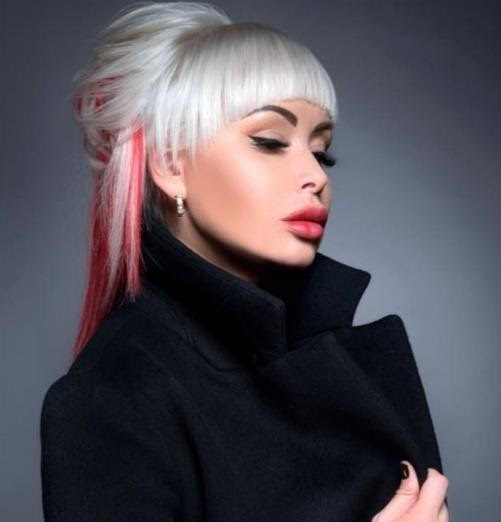 Kostenko P.L., a native of the city of Asbest, Sverdlovsk region, was repeatedly (2009, 2012) under investigation, was wanted, and in 2015 she was convicted under Art. 159 note 1 part 3 (7 episodes), Art. 69 part 2 of the Criminal Code of the Russian Federation for 2 years and 1 month. She was released under an amnesty by order of the State Duma of the Russian Federation dated April 24, 2015. The testimony of the heads of subsidiaries states that Kostenko P.L. forced them to unlawful acts, saying that they would not do anything, since she is the niece of one of the deputy directors of the FSB of Russia. "And if you don't agree, then you will be jailed," Kostenko threatened P.L. to their "partners".
After the amnesty in the case of car loans for persons without a fixed place of residence, Kostenko P.L. led the organization for conducting examinations, which at different times was called differently - LLC CPM "MIR", LLC GC "MIR", JSC "MIR". In 2021 Kostenko P.L. left all posts and refused to be a founder, but continued to maintain contacts with those who are interested in cheap certificates, creating a network of controlled counterparties of Axioma JSC.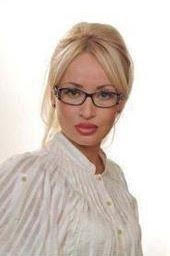 Now Aksioma JSC has serious debts to universities under previously concluded agreements. Since 2021, only the Russian State Pedagogical University im. A. I. Herzen, the company owed about 7 million after the claim was made, university employees began to be threatened with connections to the FSB and resources in the Presidential Administration. Also, Aksioma JSC has debts to RUDN University (about 5 million) and St. Petersburg State University (about 10 million). On what basis prestigious Russian universities continue to cooperate with such an organization is not known for certain. Most likely, the well-known craving for powders, the need to regularly visit expensive metropolitan cosmetologists and a passion for travel with young lovers prevent Polina Lvovna from paying her bills on time.
To be continued
Denis Zhirnov
Source: www.rucriminal.info