Source: www.rucriminal.info
The Moscow Regional Court has postponed to June 26 the hearings in the case of the gang of Konstantin Piskarev (Kostya Bolshoi), which committed dozens of murders. Together with Piskarev, his fighters, including Sergei Barabashkin, appeared before the Servants of Themis. The latter headed the "wing" of the organized criminal group called "Barabashki". Denis Zemtsov, who was close to Kostya Bolshoi, testified against him. If Piskarev categorically denies guilt, then Zemtsov confesses and entered into a pre-trial agreement. Because of this, during the investigative actions between Piskarev and Zemtsov, such a dialogue took place, which was recorded by the operatives.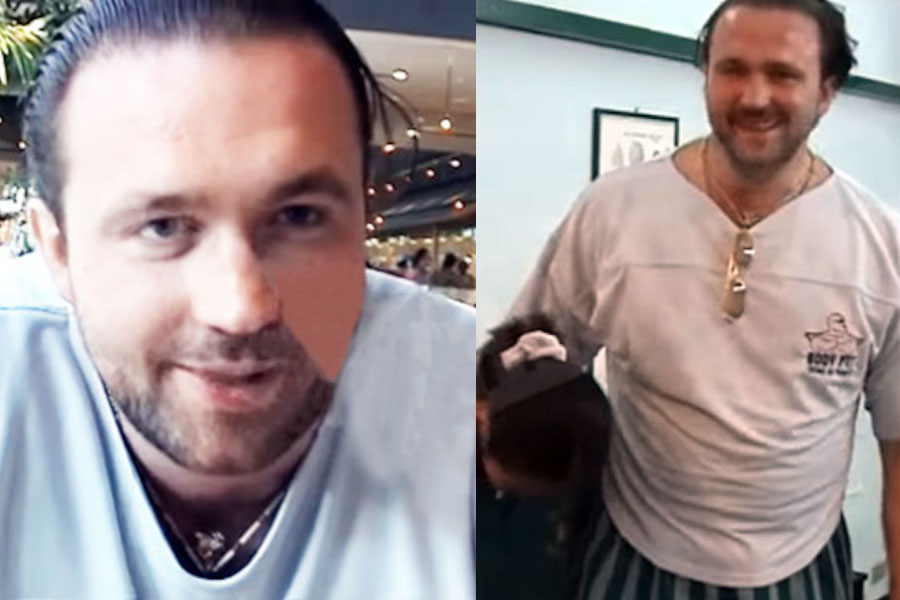 Piskarev scolds Zemtsov that he gave testimony and on the basis of his testimony were arrested by members of the organized criminal group Alexander Zamyatin "In June he was arrested. And from your testimony he was arrested "," You even gave testimony against those whom, as I understand it, they did not even find "," If it is so itching, you know, you want to tell something about everything, you could get up and all this tell. It would be the same. " Piskarev also discussed the testimony of S.Yu. Bezrukov. about the murder of an employee of the Central Administrative District Department of Internal Affairs Maslov: "What could he tell? Bezrukov himself did not see anything, he knows nothing. " In response, Zemtsov objected: "Yes, he knew that he was a cop." In general, Zemtsov's responses indicate that he has no intentions to slander Piskarev. As an explanation of his position, Zemtsov says: "Well, the Orekhovskys, they still talk for each other, damn it."
Rucriminal.info publishes excerpts from Zemtsov's confession. The history of the emergence of a powerful organized criminal group and friendship between Piskarev and Zemtsov is similar to the plot of the film "Brigade".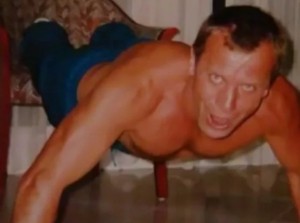 "Testimony of D.A. Zemtsov as a suspect, an accused, according to which, in a military school, he met Konstantin Yuryevich Piskarev, when they studied in the same group, where Piskarev was the squad leader. Their relationship was friendly, they went in for weightlifting together, went on leave together, went through the course of a young fighter together, lived in the same tent. In 1990, Piskarev expelled from the school, as he was offered good earnings in the criminal group Zamyatin, who at that time was part of a criminal group led by Sylvester and maintained a gym in the Medvedkovo area. A year after his expulsion from the school, Piskarev called Zemtsov by phone and offered a job in Moscow. On the recommendation of Piskarev, Zemtsov wrote a letter of resignation and in the spring of 1993 expelled from the school. After that, Piskarev disappeared for some time, and Zemtsov, upon learning of his arrest, entered the Leningrad Institute of Aviation Instrumentation, studied and worked. 3-4 years after that, Zemtsov met with Piskarev in Moscow and spent the night with his parents. After that, they periodically called up on the phone, Piskarev came to St. Petersburg several times on business of the Balchug bank and to sell his grandmother's apartment.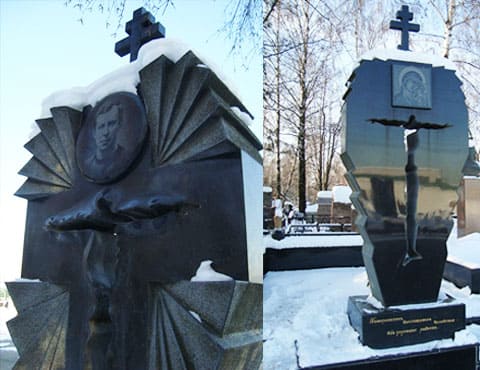 By the spring of 1999, Piskarev told Zemtsov that he had settled his problems and rented him an apartment in Moscow. Zemtsov packed his things and moved to Moscow. Piskarev met Zemtsov at the airport and took him to the Burevestnik yacht club. At this time, Fedoseyev, Zamyatin and Bezrukov were gathering in Burevestnik: they discussed some of their affairs, Zemtsov met everyone, after which Piskarev took him to an apartment located on the street. Dubninskaya. A couple of days later, Piskarev came to Zemtsov and told him to come to the base at the Burevestnik yacht club the next morning. Zemtsov traveled with Piskarev on his business, took him to meetings, and studied Moscow.
Piskarev introduced Zemtsov to Pirtskhalava Georgy and went to his office. Soon, Piskarev began to pay Zemtsov a salary. The first few months Zemtsov acted as a driver. The salary was approximately US $ 300. Soon Piskarev began to entrust Zemtsov with trips to the debtors of the Skyfood firm. They traveled to various merchants and demanded yu. return of funds for products received for sale.
Piskarev also introduced Zemtsov to Zamyatin, who was an active member of the gang, was present at the planning and commission of crimes. Zamyatin received his salary from the common fund. Zamyatin's social circle was mainly in Sergiev Posad. Zamyatin had very good relations with Piskarev, they consulted each other on all emerging issues. In terms of hierarchy, Zamyatin was in approximately the same leading position as Piskarev. Only Piskarev and Zamyatin were involved in obtaining weapons for the gang; they did not trust this issue to anyone else. The gang led by Piskarev included the following persons: Zemtsov, Sergey Aleksandrov, nicknamed Nixon, Sergey Bezrukov, nicknamed Mister, Alexander Vladimirovich Zamyatin, Dmitry Lupichev, nicknamed Dragon, Dmitry Mishin, nicknamed Maloy, Sergey Nikishov (aka Andrey Stolyarov) nicknamed Gloomy Saryan Igor Vrezharovich nicknamed Armenians, brothers Yurov Dmitry and Nikolay - former members of the Dolgoprudny criminal group, headed by Filin, as well as mind By now, Sergey Bezrukov, nicknamed Commissar, Andrey Bezrukov, nicknamed Decl, Alexey Makarov, Dmitry Fedoseev, nicknamed Mitya. For a short time, Kapkov participated in the group, who became a member of the group at the same time as Stolyarov. Kapkov drove Aleksandrov by car, who had no personal transport. As a young member of the Kapkov group, he carried out surveillance.
The gang had two links, each of which was subordinate to Piskarev and Fedoseev. Piskarev had Zemtsov, Saryan, the Yurov brothers, Mishin, Zamyatin and possibly someone else under his command. Fedoseev had A.A. Bezrukov, S.A. Bezrukov, Aleksandrov, Lupichev and, possibly, someone else subordinate to him. All members of the gang were subordinate to Piskarev and Fedoseev, they resolved all disagreements regarding the subordination of the gang members among themselves.
Makarov became a member of Piskarev's gang around 2000-2001: he was brought to Mishin's gang. Makarov and Mishin had points in the Kuntsevo market, from which they received a monetary reward for the "roof". Makarov was very entrepreneurial, he wanted to grow and develop, invest in business development. Makarov was a good negotiator, he could always find a common language with everyone, he was very smart. Piskarev did not like this very much. Also, Piskarev did not like that Makarov was not an ordinary "soldier" who unquestioningly carried out his orders, but always thought things over.
A close relationship with Piskarev was maintained by Sergei Zhelnovsky, nicknamed Posadsky. Zhelnovsky in the 1990s was a member of the group headed by Valery Drozdov. After the unknown disappearance of Drozdov, Zhelnovsky began to work with Piskarev. In general, Zhelnovsky was isolated from other members of the gang, he maintained relations mainly with Piskarev. Zhelnovsky had his own, subordinate to him, a group of people in the city of Sergiev Posad, and there was a man with the skills of a blaster. In general, Zhelnovsky systematically carried out all the orders of Piskarev, which were associated with the Sergiev Posad region.
In 1998, the gang also included Sergei Gennadievich Barabashkin, who carried out orders from Zamyatin and obeyed him. Barabashkin brought his classmate Vladimir into the gang. Fedoseyev gave Zamyatin about $ 300 a month, and Zamyatin gave it to the Barabashki. Around 2001, Barabashkin left the group, and his classmate Vladimir did it even earlier.
Piskarev, used several mobile devices and numbers. His bag could contain 10 mobile devices with sticky notes with numbers. Piskarev used four or five numbers constantly, but sometimes the number of telephones reached ten. Such a number of telephones, according to Zemtsov, was necessary for Piskarev for conspiracy. From Yurov, Dmitry Zemtsov knows the case when Piskarev threw away the phone immediately after the conversation. Subscriber numbers, designed for strangers, were acquired by Saryan for Piskarev in the Mitinsky market.
Regularly, on the 15th of every month, Saryan gave out to the gang members the salary collected from the commercial enterprises controlled by Piskarev. Piskarev himself determined who should receive and how much. For this, Piskarev demanded that everyone be ready at his request to appear or carry out his instructions.
Zemtsov admitted his participation in the gang in the murders of Shepelenko, Danilin, Asin and Potekhin, Makarov, Maslov, kidnapping and murder of Aleksyukhin, kidnapping and murder of Postyshev, illegal storage of weapons, ammunition, explosive devices and explosives. "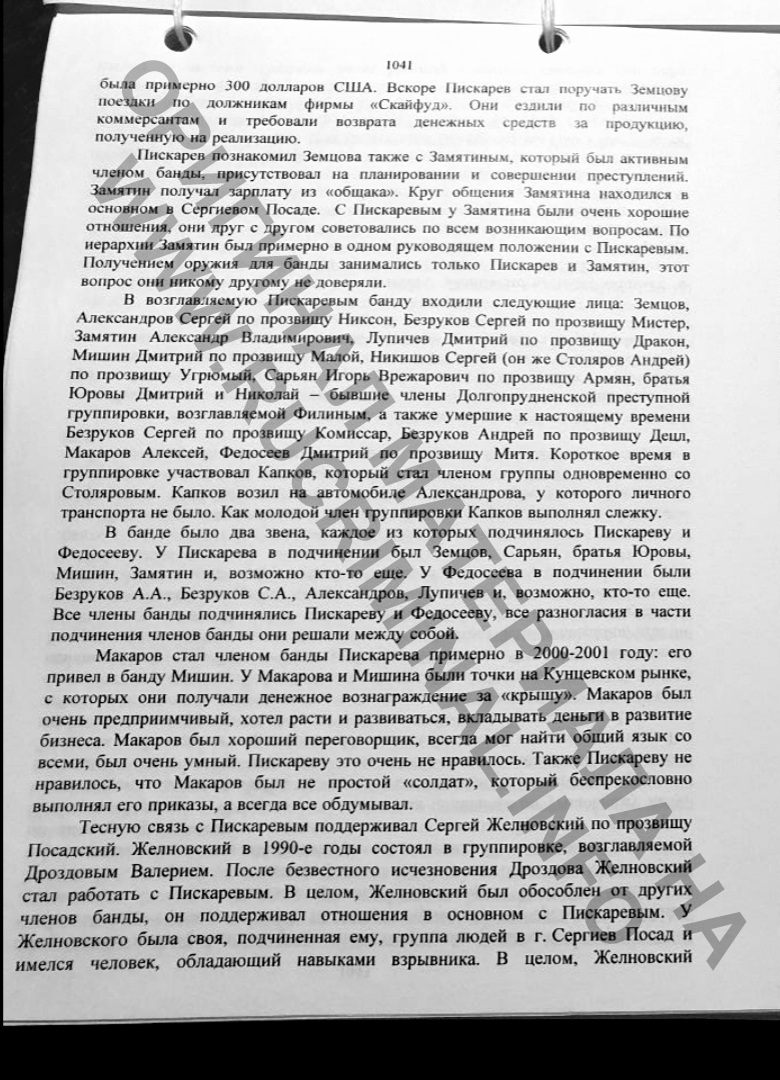 To be continued
Arseny Dronov
Source: www.rucriminal.info