Source: www.rucriminal.info
The grandson of the first president and leader (elbasy) of Kazakhstan Nursult-on Nazarbayev, 29-year-old Aisultan Nazarbayev, asked the British authorities for political asylum. At the same time, he announced that he was ready to talk about high-level corruption between the government of Russia and Kazakhstan "and about" billions of US dollars stolen from the people of Kazakhstan. "This is a contract under which Russian Gazprom buys Kazakh gas. Aisultan Nazarbayev claims that "there is a cushioning company, and it generates a profit of about 1.5 billion US dollars per year." This money, he said, "settles in Singapore," where they are shared by a certain "Russian elite "and the management of Gazprom." As for Kazakhstan on, then the profit of about 700 million dollars a year is divided between Timur Kulibayev and Kairat Boranbaev, my former father-in-law, "writes Aisultan Nazarbayev.
According to Rucriminal.info, one of the main bearers of secrets about cooperation between Kazakhstan and Gazprom is Fuad Uzbekov. He was a participant in many gas monopolist schemes, familiar with Russian and Kazakh high-ranking officials. We conducted an investigation of his life, with which we introduce the reader.
Fuad Minirovich Uzbekov was born in Alma-Ata of the KSSR in the family of the well-known Soviet geologist Uzbekov, Minister Rakhimovich. Since 1941, the senior Uzbek was sent to search for deposits throughout the USSR, he is the author of many scientific works, a distinguished man, who had a lot of acquaintances in the scientific world. Later we dwell on one of those acquaintances who played a significant role in the fate of Foix da. We are talking about, perhaps, the student of Minister Rakhiovich, geologist Nikolai Pavlovich Laverov.
In 1976, Fuad graduated from the Kazakh State University. And right from the student's bench, his father added him to a high position — chief engineer of the Mining Institute of the Kazakh SSR Academy of Sciences. And soon the young man's influential ties increased. In 1978, he married Tauzutdinova Leila Rashadovna. She is the daughter of a well-known Kazakh lawyer Rashad Salakhovich Tazutdinov, co-author of the civil and civil procedure codes of the Kazakh SSR, and then similar codes of independent Kazakhstan. The family of lawyers is so proud of their surname that Leila did not begin to change her after her marriage.
A year later, the couple had a son, Ildar. Fuad and Leyla also have a daughter, Adele Uzbekova. She has been living in London for a long time, burning her life. Hangs out at all kinds of exhibitions and social events, where she is represented, either as a makeup artist, or as a photographer.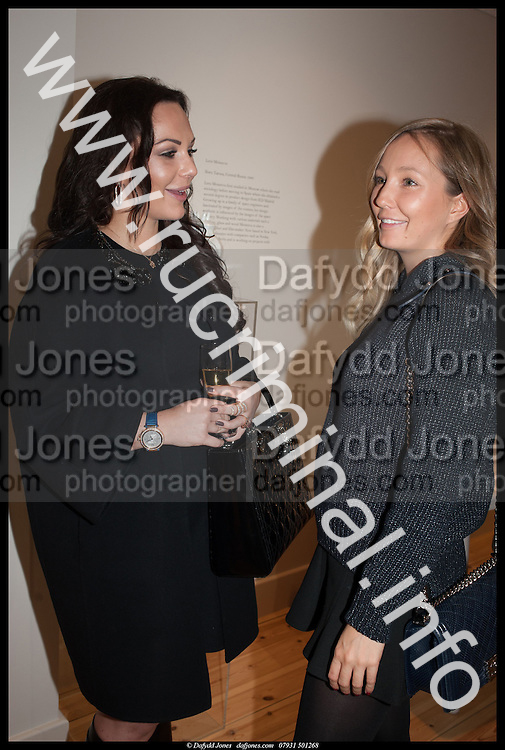 In England, Leila's elder brother, the Kazakh solicitor Barry Tazutdinov, who loves to be called Borya, spends most of his time. In Kazakhstan, he was noted in acquaintance with a mass of officials. And in London at the age of 60 he would certainly hang out with young girls (around 18) and stars, such as members of the A-Studio group.
Fuad first part of his life went on a scientific line. He is in addition to a post at the University of the Russian Academy of Sciences, and has become an assistant professor and senior lecturer at the Almaty Road Construction Institute. But in the 80s in his biography a certain "gap" formed. The information is being clarified, but there is a suspicion that Fuad ended up in places of deprivation of liberty. At least his next round of biography is directly connected with the person "native" to the correctional colony.
In 1991, Uzbekov Sr. unexpectedly is no longer a university teacher, but becomes an employee of the Kazakh representative office of the German company BUCHHAMMER.
The name makes me think that we are talking about a giant from Germany, such as Liebherr. In fact, behind this company was Alexander Bukhgammer, an emigrant from Kazakhstan.
He was born in 1948 in Vorkuta, then ended up in the KSSR, where in 1978 he graduated from Kazakh State University named after Kirov. Alexander was engaged in various dark affairs in Alma-Ata, until he found himself in a colony for farce and currency speculation. In the colony, he was assigned to a sewing workshop, where, under the direction of his superiors, IK managed to organize the production of jeans made under company names. Upon his release, Buchhammer, being an ethnic German, left for permanent residence in Hamburg, where he created the company BUCH-HAMMER.
The firm was a typical buy and sell of those times. Construction machinery, medical equipment, office equipment were driven to the countries of the former USSR, and natural reserves, etc., went back. It is interesting that at that time 80% of BUCHHAMMER customers were from Siberia, mainly from the Kemerovo region. First of all, buyers of construction equipment. Bukhammer even brought people from Kuzbass to study at his company. There is reason to believe that Alexander, during this period of time, could have met with Alexander Shchukin.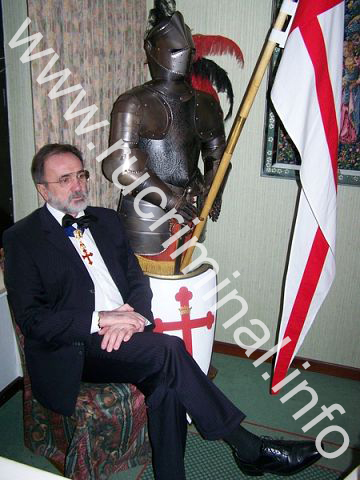 In the 90s, Bukhammer was closely associated with mafiosi from the former USSR, there are cases when he came to partners accompanied by bandits. And he did not pay any taxes in Germany. For this, they put him there. Upon his release, Buchhammer organized a new company, BUCHHAMMER (not only in Hamburg, but in Lübeck), which continues to work in the post-Soviet space and supplies construction equipment. Buchammer himself still became a prominent representative of one of the most ancient chivalric orders of Europe - the Order of St. George.
To be continued
Denis Zhirnov
Source: www.rucriminal.info