Source: www.rucriminal.info
The Prosecutor General's Office of the Russian Federation approved the indictment in the criminal case against Kakha Gazzaev, Murtazi Shadania and Dzhambul Dzhanashia, accused of the murder of thief in law Vyacheslav Ivankov (Yaponchik)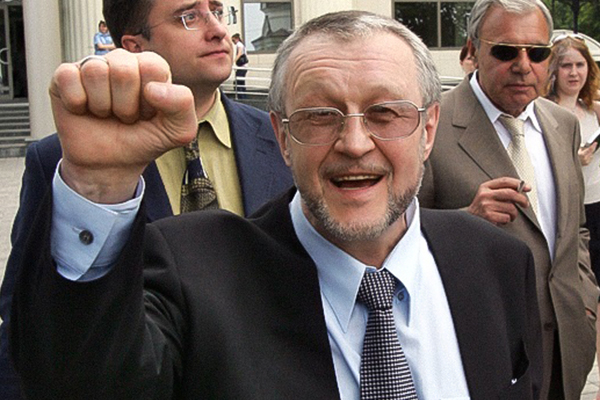 According to the investigation, in 2009 Murtazi Shadania, Dzhambul Dzhanashia, Kakha Gazzayev, as well as Nuzgar Papava and Astamur Butba were recruited by Ilya Simonia (Mikho) to commit the murder of Vyacheslav Ivankov, also known as the thief in law Yaponchik. The motive for this crime was the return of the status of a "thief in law", that is, a person occupying the highest position in the criminal hierarchy, promised by unidentified persons, and the provision of general patronage. Ivankov's assassination was carefully planned. Unidentified persons are not a secret for the operatives. According to Rucriminal.info sources, these are the thieves in law Merab Dzhangveladze (Merab Sukhumsky) and Tariel Oniani (Taro). The first, together with the ascetics, returned after the murder of Yaponchik Mikho "thieves' shoulder straps.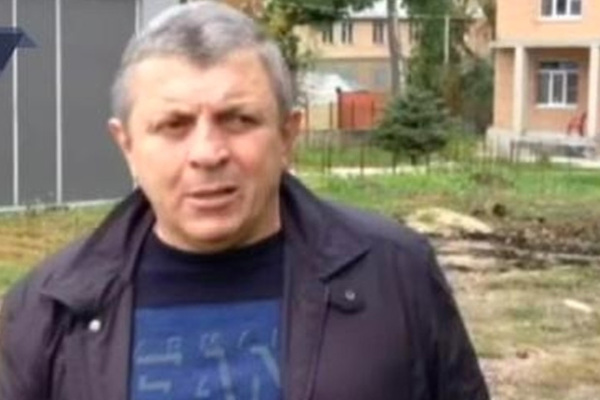 The origins of the conflict between Mikho and Yaponchik date back to the late 1980s, when Simonia was serving time in a colony in the city of Tulun, Irkutsk region. There he had a conflict with Vyacheslav Ivankov. Makho did not want to recognize the influence of Yaponchik and turned other prisoners against him. And Ivankov, in turn, refused to consider Simony a "thief in law", since in his youth he was a member of the Komsomol, and allegedly bought the title. When both were released, the war continued. Makho settled in the Irkutsk region, took a leading position in the local criminals. Yaponchik began to crown "authorities" from this region, capable of opposing Simonia. He consistently killed them. Then Ivankov, together with his friend "thief in law" Aslan Usoyan, launched a campaign to discredit Makho among thieves. Simonia's position began to weaken rapidly. He tried to get a meeting with Ded Hasan in St. Petersburg, but he asked him to come to the meeting in Moscow. Usoyan, Shakro, Tyurik and about a dozen other thieves gathered at the Mizuri restaurant. Almost unanimously (only the "criminal general" Vakhtang Ekhvaya was opposed) they decided to deprive Makho of the rank of thieves, accusing him of unjustified murders and Nevorian behavior. Simonia did not wait for the end of the event: he attacked Ded Khasan with his fists, and then left. However, Maho was not going to give up. He began to seek support from other thieves in law. And I managed to find one.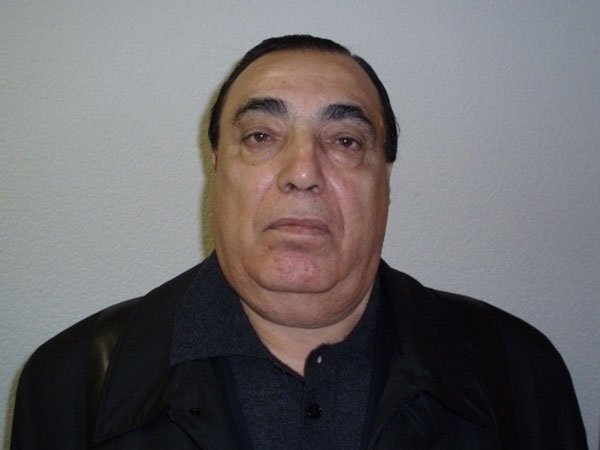 For a long time, many "criminal generals", including Tariel Oniani (Taro) and Merab Dzhangveladze, refused to acknowledge his decoronation. In 1994, Taro and Makho somehow met Ded Khasan in one of the hotels. They tried to find out the relationship with him, but Usoyan said that he no longer knew such a "thief" as Maho. Simony tried to start a fight again.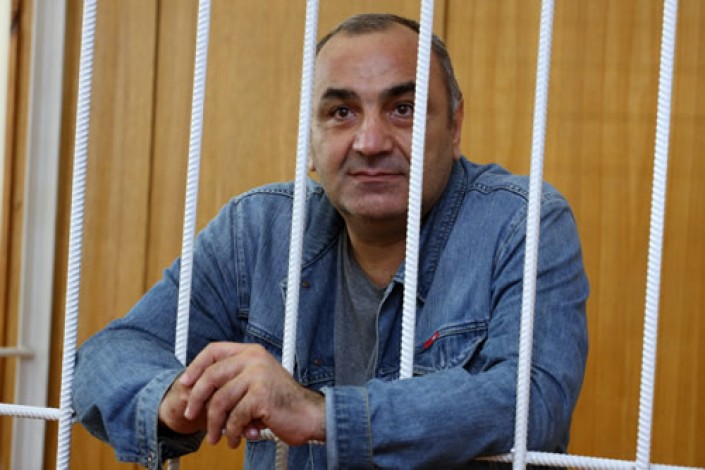 Soon, people close to Makho began shooting in Irkutsk. In particular, the thief in law Paata Gudashauri, nicknamed Scott Tbilissky, was killed. On August 28, 1994, Makho and Ekhway were driving a Zhiguli to Sochi when a submachine gunner opened fire on them. The gangsters were injured and their driver was killed. After that, Simony went underground, rarely appearing in public. In 1996, Makho tried to return to Irkutsk, sending two messengers to begin with - "thieves in law" David Khmiadashvili and Bakuri Kalandadze. Both were immediately shot. But Ded Hasan did not physically destroy Maho himself, preferring to trample the enemy morally. He made sure that almost all thieves recognized the decrowning. Simony was pushed away from the financial troughs, most of his colleagues turned away from him. As a result, in the criminal hierarchy, Simony fell to the very bottom.
His old friend Merab Dzhangveladze decided to return him to financial flows and the title of a thief. This happened at a time when the clan of Merab and Taro was waging a fierce war with the clan of Ded Hasan, who was actively supported by Yaponchik. Thanks to this combination, Dzhangveladze and Oniani were losing. The turning point in the war came in the summer of 2009, when a sniper shot at Yaponchik. And the final victory for Taro and Merab came when another sniper shot Ded Hasan in 2013.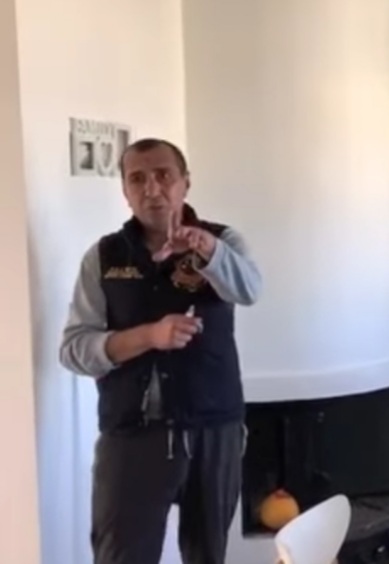 In 2009, Simonia did not have the financial ability to organize attacks on Yaponchik. But they were with Dzhangveladze. Immediately after the death of Ivankov, Merab began to gradually return Miho to the heights of the mafia and eventually held a gathering at which he was returned to the title of a thief.
Merab Dzhangveladze settled in Italy a long time ago, but in Russia he has a loyal assistant and most confidant. This is Levan Dzhangveladze's brother. The latter does not have the status of a "thief in law", so he can engage in business. In addition to the profile restaurant business, Levan Dzhangveladze is the founder of Fintrex LLC. Behind this LLC is a business for the supply of stationery and a printing house in Moscow. All this was created by businessman Yuri Smolyar, but, for obvious reasons, he owns only 30% of the business 70% belong to the Dzhangveladze family, and are registered in Levan. Fintrex periodically receives government orders. The company had contracts with the Ministry of Economic Development, the Federal Customs Service Hospital, the Russian Academy of Sciences. And the most interesting client is, of course, FKGU "EPK of the Ministry of Internal Affairs of Russia". For the Ministry of Internal Affairs, Dzhangveladze's enterprise published the magazine "Bulletin of the Ministry of Internal Affairs of Russia" "Thieves in law" could look through still "hot" copies before they are sent to the customer.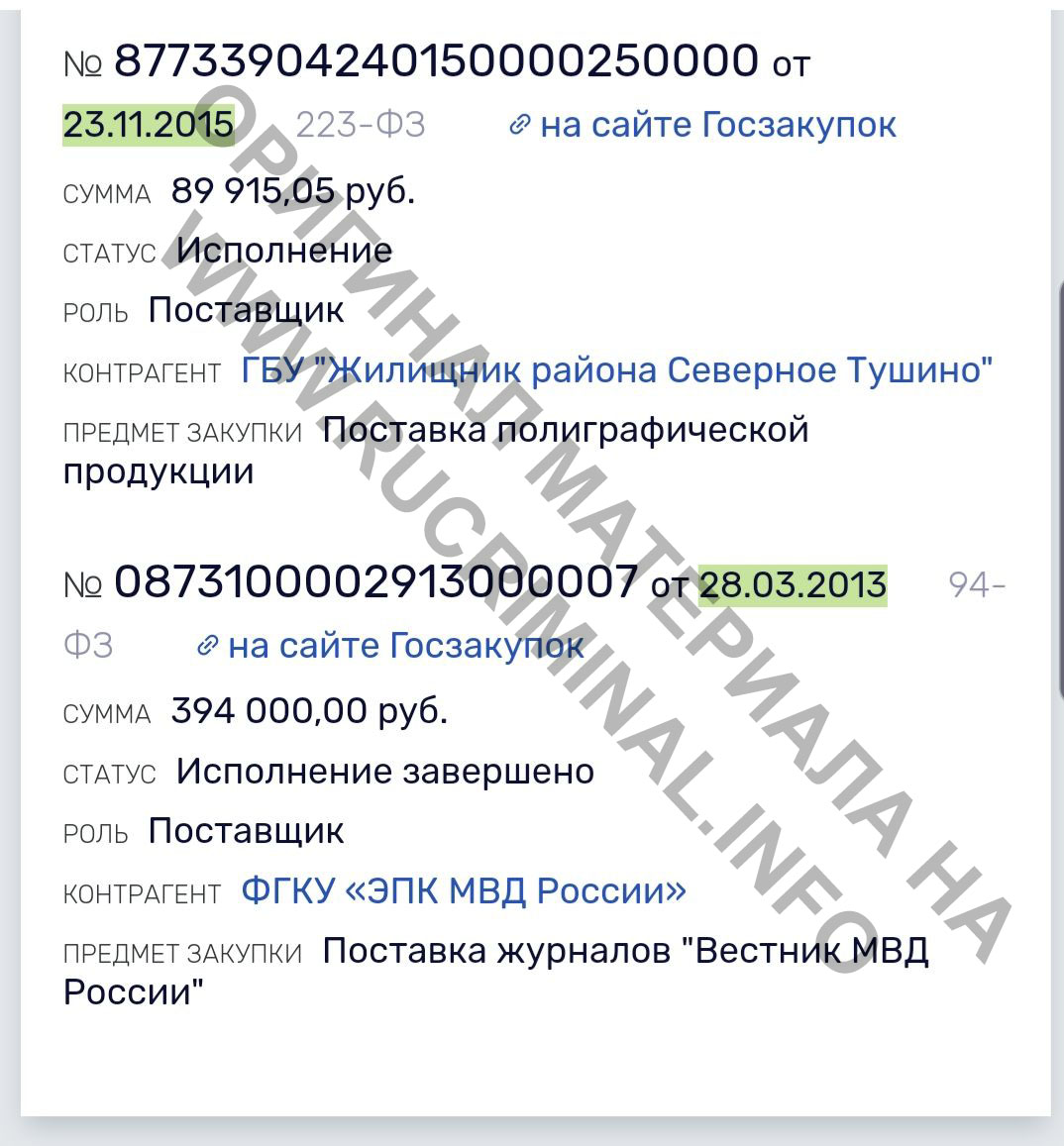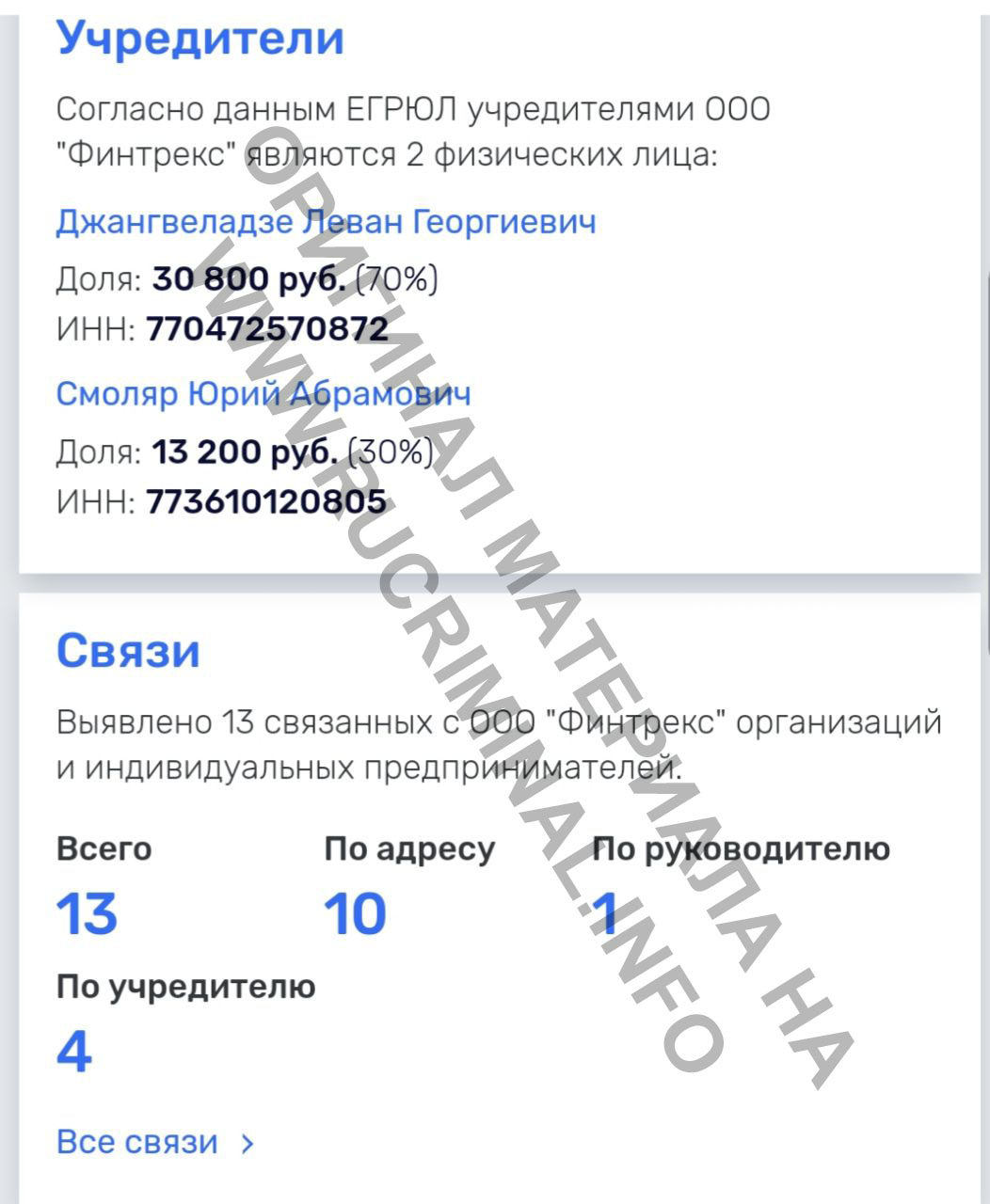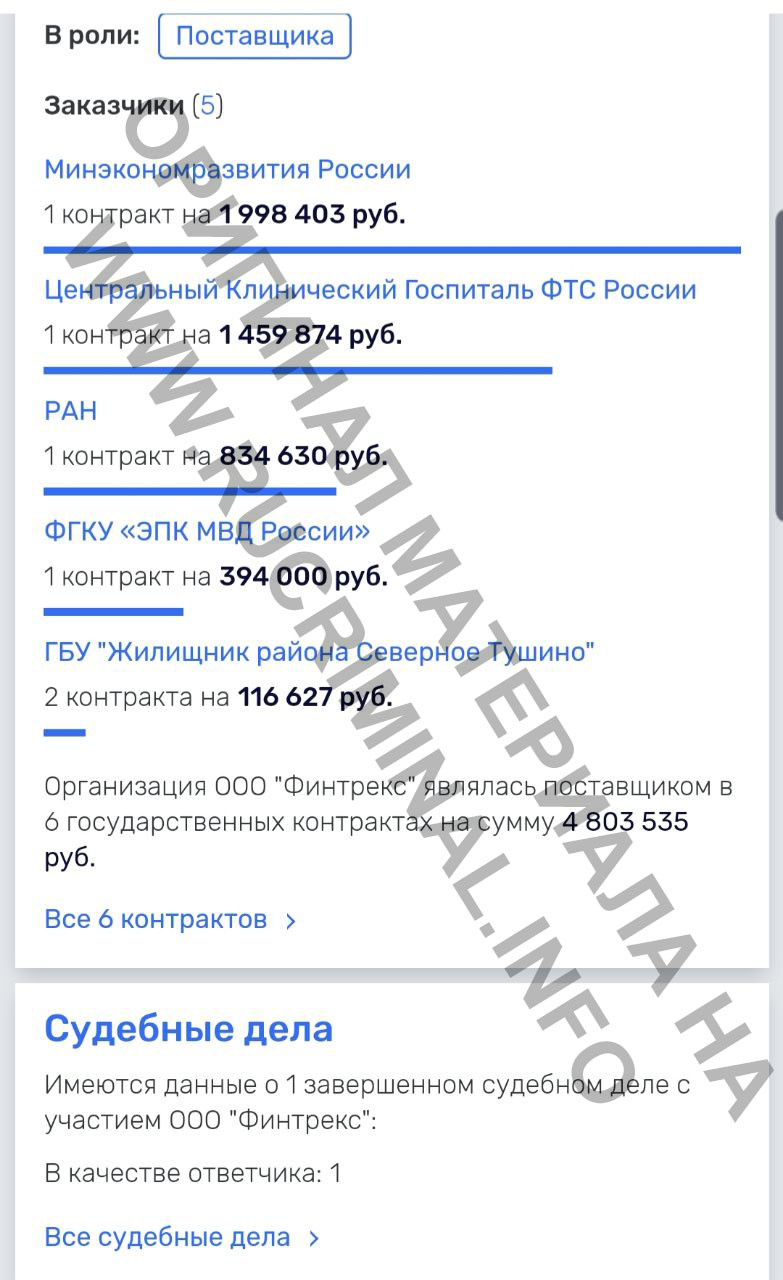 To be continued
Denis Zhirnov
Source: www.rucriminal.info