Source: www.rucriminal.info
A few days ago, State Advisor to Russian Railways Anatoly Meshcheryakov was spotted in a media scandal - his connection with the Vgudok media outlet, dedicated to railway transport, was opened and proved. The authors of this media outlet, which was created as an alternative to the official Russian Railways "Gudok", often criticized everyone in the industry, without mentioning Meshcheryakov. For example, over the past six months, Vgudka has published several materials critical of the Moscow mayor's office: "The Moscow authorities have once again stepped on a" digital "rake," Naked Kings from the Moscow City Hall, and others. In the telegram channel "Vgudka", Sobyanin is often mentioned in an extremely impartial way.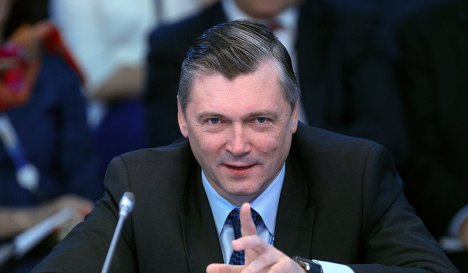 Nominally, everyone knew that Vgudok belonged to Meshcheryakov, but there was no concrete evidence of this. Once this story was tried to investigate the Telegram channel "Case from the cello" and the Ruspress website, but their materials were based on guesswork, therefore they were not perceived by the media environment. Vgudok commented on it this way: "The fact that the State Secretary of Russian Railways Meshcheryakov through the Aimars agency owns Vgudok, of course, flatters our pride, but Ruspres does not give any facts, except for weird signs with arrows. Such conspiracy theories are fond of indulging in conspiracy theory urban madmen, who will just as well prove to you that Putin is a descendant of the Rurikovichs or the Romanovs. Or even Rothschild. "
On September 17, 2020, the Mediatekhnolog telegram channel published its own investigation of the connection between Meshcheryakov and Vgudok. The authors of the channel wrote to the advertising managers of Vgudok with a request to place a publication where Meshcheryakov was mentioned. "Vgudok" refused, several times writing directly: "Meshcheryakov and the head of the Russian Railways cannot be mentioned, Meshcheryakov can be replaced by any official of the Russian Railways, if necessary." Thus, the connection between Vgudok and Meshcheryakov was confirmed.
A couple of hours later, an answer to the investigation came out on Vgudka, which looks more like an excuse:
"We have a principle not to write about PR people, advertisers, journalists and comrades. Anatoly Meshcheryakov and a few other people at Russian Railways are our colleagues in the information business. Well, that's why they are treated like colleagues "
After 5 minutes, the post was deleted. Vgudok's excuses were commented on by the author of the investigation, the Telegram channel "Mediatekhnolog":
"1. They did not say a word about this in the correspondence itself, but they wrote, literally, "We cannot mention Meshcheryakov."
2. The post proposed for placement concerned the project of uncoupling repair of freight cars, Meshcheryakov is mentioned in all the media covering this topic, because he was actually the co-chairman of the working group on these cars!
That is, the post of Vgudok with useless excuses is a lie from the first to the last letter. "
Since Vgudka often publishes rather critical texts in relation to the mayor's office, officials from Russian Railways and other influential personalities, the actual "deanon" of Vgudka poses a danger to Meshcheryakov, because this means that he personally set the task of publishing critical materials. This was commented on the telegram channel VChK-OGPU:
"Mochilovo, published in Vgudok, can be safely attributed to Anatoly Meshcheryakov. This means that the secretary of state of a state company collects inside information about it and publishes it in the public domain, effectively destroying it from the inside. I wonder when Putin will find out about such dealings in Russian Railways, whose seats will be vacated first of all? Isn't it the head of Russian Railways, whom Meshcheryakov has been so diligently substituting for so long and so diligently, exposing the company to ridicule and creating artificial conflicts with various influential people? And he does it in the interests of Transmashholding, where all this time he receives a salary, because only TMH benefits from weakening the management of Russian Railways.
Meshcheryakov's active work with Transmashholding can be traced back to Vgudok's publications. For example, they actively promoted former Deputy Transport Minister Alan Lushnikov, who was also supported by Andrey Bokarev, Chairman of the Board of Directors of ZAO Transmashholding.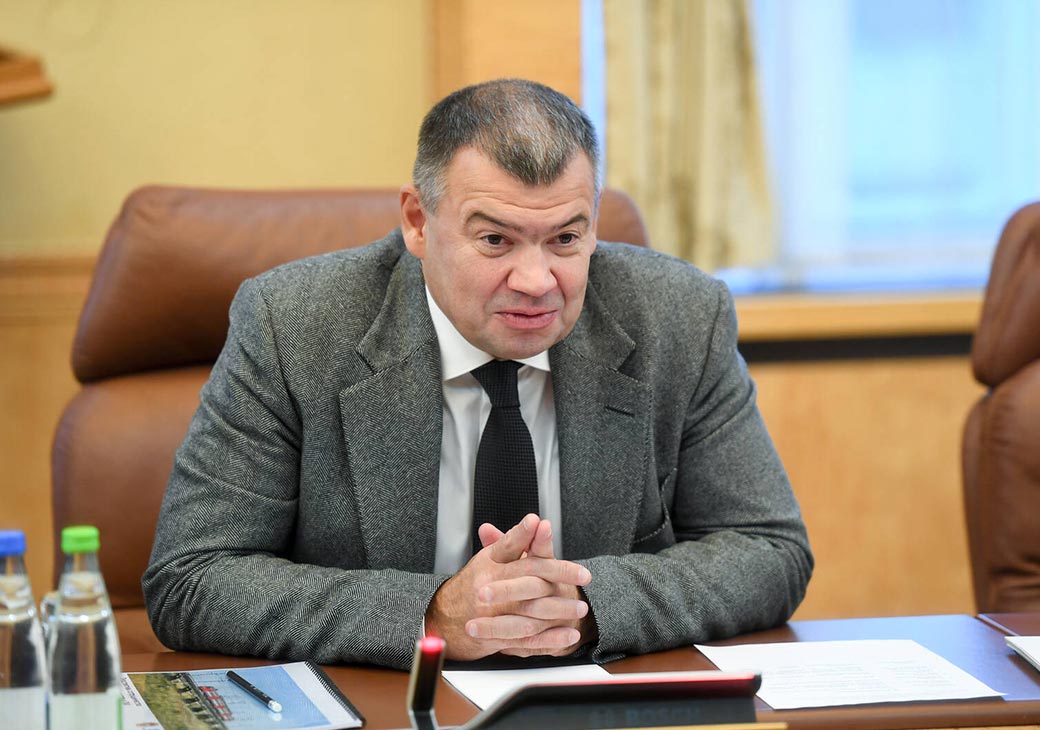 Vgudok is registered at Outlook LLC and, according to Spark, is linked to iMars through a chain of people and companies. The iMars communication group is controlled by businessman Evgeny Sobolev. iMars is known for participating in all tenders as part of the "Event" spoiler company, which significantly overprices the prices for the same services, automatically losing the competition. "Event" is headed by Mikhail Struchkov, who until 2009 worked at iMars, the very same "Event" until 2011-2012 was part of the structure of this communication group iMars. For example, in the Russian media in 2009, Mr. Struchkov appeared as a partner of iMars. And in 2011, the Event Production Center held events for Russian Railways as a structural subdivision of the iMars communication group.
The main client of iMars is Russian Railways. It is known for certain that Struchkov is closely friends with Meshcheryakov, who helps the company to win tenders. Until 2011, Meshcheryakov worked at Transmashholding as Director for External Relations and First Deputy General Director. In that era, iMars received orders from TMH with enviable consistency.
Here is what they write about Meshcheryakov's managerial qualities in the Versiya newspaper: "Throughout his entire career, Meshcheryakov could give contracts to" his "companies. During his work at Russian Railways, this apparently took on a truly colossal scale. Last year alone, the monopoly held more than two dozen tenders for services in the field of PR and communications worth 960 million rubles, the winners of which were MultiTec, Center Zheldorreform and the iMars agency.
This is not surprising: Meshcheryakov and his friend Sobolev are from the MDM group, they worked together in the raider company Rinako, which fought with Alfa Group in 2002-2003 for control over Tagmet and the Krasny Kotelshchik enterprise in Taganrog.
Roman Trushkin
To be continued
Source: www.rucriminal.info