Source: www.rucriminal.info
Rucriminal.info continues to acquaint the reader with the "wiretaps" from the archive of Boris Berezovsky. We returned to them, in connection with the request of readers from Belarus to find any conversations of the oligarch with Alexander Lukashenko. So far we have not come across just such a conversation, but we found an interesting conversation with the representative of Lukashenko, "Vladimir Petrovich". Apparently, this is Vladimir Petrovich Zametalin, who for a long time was considered the main ideologist of Belarus.
They noticed for a long time he worked in the administration of President Lukashenko as the Office of Social and Political Information, was one of the organizers of the 1995 referendum on changing the Constitution. Zametalin was also the curator of the organization "Slavic Cathedral" White Russia ". In 1997, he became chairman of the State Press Committee, and then deputy prime minister, oversaw issues of culture, education, religion, and minorities. From June 2000 to September 2001, he was deputy head of the presidential administration for ideology. In the summer of 2019, Zametalin died.
In a previous publication, we cited a conversation between Alexander Nevzorov and Berezovsky, in which the oligarch reprimanded the journalist as a boy. Before the "flogging", Nevzorov managed to tell his boss that he had given Berezovsky's phone to Lukashenka's representative. The oligarch replies that Badri Patarkatsishvili has already spoken.
This is a conversation between Patarkatsishvili and Vladimir Zametalin and published by Rucriminal.info. Zametalin said that the other day there will be a series of events in Moscow related to integration processes. Just a year will pass from the referendum, which laid the foundation for integration processes. "The situation in Belarus is inadequately shown. This is a huge potential for indignation of people, "complains Zametalin. According to him, the day before he spoke with Sergei Evgenievich (Blagovolin, served as ORT general director) about the possibility of showing the 14-minute documentary film "Chernobyl: pain or politics?". Two weeks ago, the film was broadcast to Blagovolin, but he never went on the air. "This is a personal request of Alexander Grigoryevich Lukashenko," Zametalin emphasizes the importance of the film. The film was supposed to be shown in the evening. According to Zametalin, the ambassador of Belarus to the Russian Federation Danilenko called him and said that there was a certain problem with the film, but for "it is very important to us." "This is connected with the opposition, connected with nationalism, with Ukrainian nationalists, who arrived here on April 26th. Sorry, but we have a keen interest in showing this. And I know that it is up to you, "says Zametalin.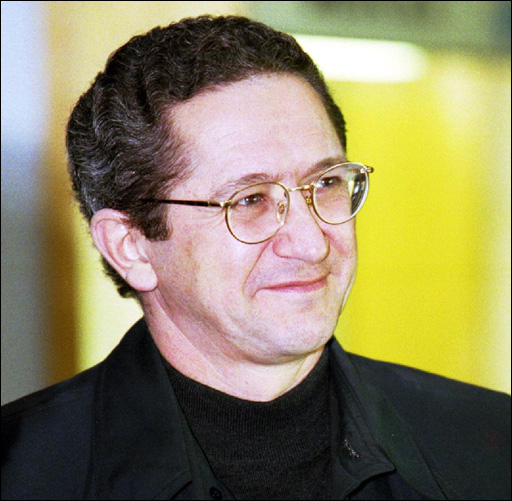 Patarkatsishvili is rather cold with his interlocutor. He says that he needs to clarify the situation and asks to call back the next day.
To be continued
Yaroslav Mukhtarov
Source: www.rucriminal.info