Source: www.rucriminal.info
Former son-in-law of President Boris Yeltsin Alexei Dyachenko (was the wife of Yeltsin's daughter Tatyana) published fragments of his future book From Yeltsin to Putin. And back". In a lot of interesting. Here is how an ex-member of the Family describes Yeltsin's departure from the post of head of state.

"Yeltsin is leaving the presidency ahead of schedule. On New Year's Eve! Unexpected and beautiful. I know that Tatyana persuaded him to leave. No one else would dare to even talk about this topic. It seems to me that later he regretted this decision. But it was too late.
However, even the episode with the departure does not mean that someone could manipulate Yeltsin. They could advise. They could never press. To force all the more. Many times he did not respond to advice at all. Tatyana's advantage was that she knew his inner strings well. Like a truly loving daughter. "
Alexey Dyachenko also names the circle of persons who, through Tatiana Dyachenko, could directly influence the decisions of Boris Yeltsin. Rucriminal.info cites this quote.
"Any President is isolated from real life by a dense layer of officials. And in these conditions, it is important to informally convey information from different spheres. Especially important for such a mission is a person who is not afraid of Boris Nikolayevich (with his character and temperament!) And therefore is able to tell the President the truth, even if it is very bitter.
At the same time, Tatyana never imposed her own opinion. She knew how to clearly and competently, without distortion, convey the opinion of others. She especially appreciated people with independent vision, with analytical skills. Let me remind you that in Soviet times she worked as a programmer on a large computer, counted ballistic trajectories. She was surrounded by guys with a head. The craving for intellectuals remained with her forever. Servicemen, freezing at the sight of their bosses with their mouths open, she liked much less. Who were the people whose ideas she appreciated? I will name them. For young people who do not remember that time, I will also name their official position. Anatoly Chubais (member of the government), Valentin Yumashev (head of the presidential administration), Roman Abramovich (deputy of the State Duma, then governor of Chukotka), Alexander Voloshin (high-ranking official of the presidential administration, and then its head), Georgy Satarov (aide to the President), Vladislav Surkov ( high-ranking official of the Presidential Administration), Igor Shabdurasulov (General Director of Russian Public Television), Boris Berezovsky (Deputy Secretary of the Security Council, then - Executive Secretary of the CIS). In addition to broadcasting certain ideas, there were also situations when decisiveness was required. In some of these situations, I also had to act. To my deep regret, for I tried to stay away from this Kremlin kitchen. It seems to me that Yeltsin appreciated this my 'evasion of influence' in me. "
Former son-in-law of Boris Yeltsin, Alexei Dyachenko, told details about the sensational scandal that occurred during the presidential election campaign in 1996.
He recalled that the head of the presidential security service, Alexander Korzhakov, gave the order to detain the activists of Yeltsin's campaign headquarters, including Sergei Lisovsky, who were taking out packages from the Xerox paper reams from the Government House. The boxes contained a huge amount of money.
"Korzhakov detained the activists of Yeltsin's campaign headquarters, who were taking out money in a box. A real crisis has arisen. The businessmen who participated in the election campaign were frightened. Some were awaiting arrest. Tatyana was with them at night in Berezovsky's mansion (the so-called "LogoVAZ reception house" on Novokuznetskaya street), trying to extinguish the panic. It seemed to the businessmen that if she left the mansion, they would be immediately arrested. Which was quite possible. Tatyana calls me and asks me to immediately wake up Boris Nikolaevich. To be honest, I was shocked. Let's face it, not a joyful mission. But what to do! I go into his bedroom. He's sleeping. I wanted to turn on the light. Then he changed his mind. Left the door open. Light came from the corridor. I shake his shoulder. He is waking up. Very dissatisfied. To put it mildly. I explain: "Problems. It is important". As a result, he gets up. He puts on his Adidas tracksuit and goes to the office. Whom he called and what he said - I don't know, I didn't hear. In the morning, he removed Korzhakov from the post of chief of the Presidential Security Service. The main allies of Alexander Vasilyevich were also dismissed - FSB Director Barsukov, First Deputy Prime Minister Soskovets.
Rucrimiunal.info has wiretaps from Berezovsky's archive made at this historic moment for Russia. The reader has a unique opportunity not only to read about what was happening at the original source - Alexei Dyachenko, but also to hear what the participants in the events said at this dangerous moment, how they behaved: Boris Berezovsky, Naina Yeltsina, Alexey and Tatyana Dyachenko, Anatoly Chubais.
June 19, 1996. Morning. House of Receptions LogoVaz, which served the tab-apartment of Boris Berezovsky. Head of the Department of Culture and Information of the Government Office of the Russian Federation Igor Shabdurasulov informs Berezovsky about the information he has about the detention of Lisovsky, which, in turn, was shared with him by Mikhail Lesin, who died in 2018 in the United States under very strange circumstances. Berezovsky thanks Shabdurasulov for the message. Shabdurasulov asks Berezovsky to check the information.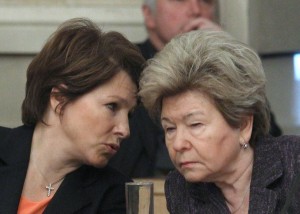 As follows from the record that Rucriminal.info has at its disposal, Berezovsky calls Tatyana Dyachenko back and informs her of the information received, noting that Vladimir Gusinsky, Anatoly Chubais and Igor Malashenko are sitting in his Reception House. Dyachenko is surprised. Berezovsky speaks of his intentions to publish the incident in the media, saying that he is "bringing NTV cameras here." Dyachenko tries to stop Berezovsky and asks to wait and double-check the information. Berezovsky, not without pathos, declares that "if the connection works, he will definitely call back." Dyachenko says that she really does not like all this; that this is possibly a provocation. Berezovsky is sharply irritated, passes responsibility on Shabdurasulov, taking Dyachenko away from the topic of the conversation. He says that Shabdurasulov told him everything, and only Korzhakov and Barsukov can provoke. Dyachenko thinks for a long time, but agrees with Berezovsky. He asks: ".. what, should we, or what, sit until everyone is arrested? What do you think, Tatiana? " Then he gives the floor to Gusinsky, who, in a more loyal and friendly manner, says that they will now find out everything and that everyone is nervous; around the House of Reception there is "a sea of​​some kind of cars."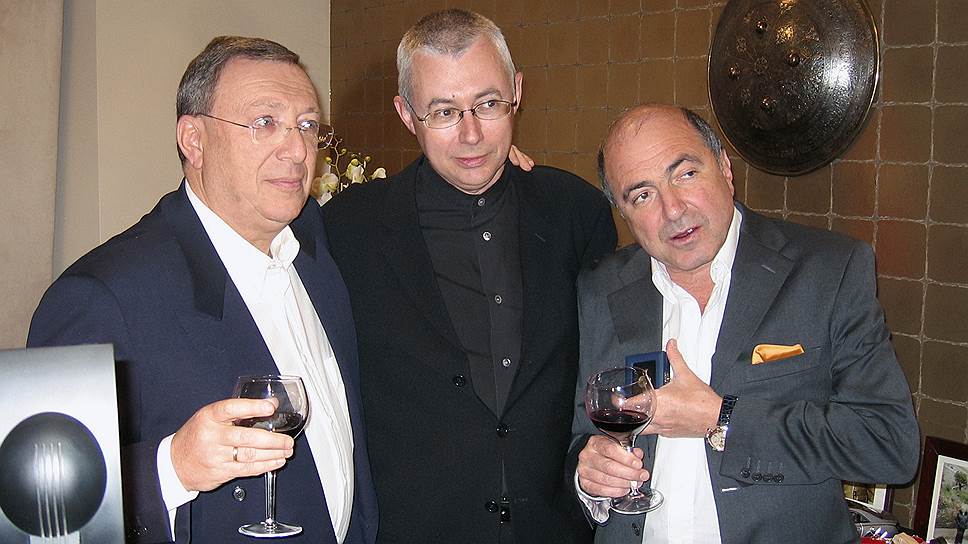 According to the records at the disposal of Rucriminal.info, he is again transferring the pipe to Berezovsky. Dyachenko tries to figure it out, asking about the correctness of the comments in the NTV program about Boris Fedorov, Berezovsky sharply cuts off that he does not control this process and gives the phone to Igor Malashenko. Dyachenko asks him about the aggravation of the situation, Malashenko nervously and mockingly asks what she is talking about, is it not about the aggravation in Chechnya and what is happening in general. Dyachenko declares that they are deliberately pushed for provocation, Malashenko, intonationally letting those around them understand their discontent with the interlocutor, ".. well, yes, they are probably pushing ..". He gives the phone to Berezovsky: "Come on, talk, I can't do it anymore." Berezovsky, already more friendly, explains that there will be no hysteria, and that if the rumors are not confirmed, then there will be silence, but if Lisovsky was arrested, then "there will be other actions." They agree to be in touch. Dyachenko begs him not to take any action.
On the second entry published by Rucriminal.info, Tatyana Dyachenko talks to Naina Yeltsina. The latter says that she could not fulfill her request and call Lebed on her mobile phone. Dyachenko demands to call and find. Yeltsin is trying to find Lebed through specials. switch, but nothing works. Dyachenko says that it is very strange that the special. the switchboard cannot find the secretary of the Security Council.
Yeltsin continues his attempts. Dictates the telephone number of the Security Council reception. Dyachenko asks her mother why not call herself. She refuses.
Yeltsin asks why she did not call Mikhail Ivanovich (Barsukov) and find out what was the matter. Dyachenko answers her with Berezovsky's words about the futility of this action. Without any connection, he declares that: "We have the only way to win the elections is to fire both of them."
Yeltsin does not quite understand the situation, but Dyachenko puts pressure on her. Appeals to the fact that, "how dare Barsukov tell her," that she is involved in this case.
Dyachenko calls her husband, Alexei, to the phone, and asks if daddy has fallen asleep (Boris Yeltsin). He replies that he had a seizure, and he fell asleep. Dyachenko gives instructions that as soon as dad comes to his senses in the morning, he (Alexei) must convince Yeltsin that his only way out is to fire Korzhakov and Barsukov. Dyachenko asks to convince Yeltsin that Tarpishchev, Barsukov and Korzhakov are to blame for everything. That his position is, in fact, not his, but imposed by them, and that dismissal is the only chance to win the election.
To be continued
Yaroslav Mukhtarov
Source: www.rucriminal.info