Board member and head of corporate and investment business of OTKRITIE Bank Viktor Nikolaev continues to wage a merciless war on his mother Tatyana Alexandrovna. Leaving the person who should be the dearest in life, homeless and destitute, the banker now cleans the Internet of her letters, in which he asks his son for help. However, so Nikolaev arrives not the first time. As found Rucriminal.info previously a top Manager Open, covering himself, testified on his sister.
Career young Vita in a big financial life was given by his mother and sister. Tatiana Nikolaeva worked all my life in banking, had a lot of connections, including among officials. Her daughter, Anna Etkina, also went on the financial line, at one time became Deputy Chairman of the World Bank. As a result, the women who took care of Vitya, attached him to Mira-Bank. First as a legal adviser, then as a Department head. And when the Victor a little, gain experience, Tatiana has identified a young Victor and Advisor to Herman Gref in the savings Bank. Herman Oskarovich immediately appreciated the advantages of a young financier, is ready without hesitation to carry out orders of the chief, and became an experienced mentor, Victor. Further career of Nikolaev "has grown by leaps and bounds". In three years after arrival to Sberbank, in September, 2013, Department of crediting United credit business-divisions and credit middle office under the leadership of Nikolaev, he headed Department of crediting of Sberbank. Then it was time to move on to the Opening.
When Victor noticed Gref as suggested sources Rucriminal.info, Nikolaev there was a "dizzy with success". He decided that he no longer needed the women who had taken care of him, his mother and sister. And began to act accordingly.
In 2011, the Ministry of internal Affairs of the Russian Federation in the Central Federal district led the case of theft through Mira-Bank 3.3 billion rubles, owned by FLK. One of the first investigators interested in the head of the financial and economic Department of the Bank Viktor Nikolaev. Question him. He strongly reduced its participation in this history. But investigators had information on Victor's sister Anna Etkina. She had to leave the country. Much later it turns out that the money was stolen by FLK CEO nail Malyutin and "authority" Aslan Gagiev (also known as Morozov), nicknamed Jacko. On account of the group Jacko more than 40 murders. During the investigation of the "Gagiev case", the TFR and the FSB have yet to answer the question of which persons and why they led investigators away from the gang leaders.
No better than with her sister, Viktor Nikolaev did with my birth mother, Tatiana Nikolaevna. Rucriminal.info published her open letter to her son. How do you think he reacted to it? Rushing to help mom? No. He rushed to clean from the Internet the letter of the native person.
"It is the duty of every mother to bring up a child, to educate him, to teach him, to give direction in life. And every time I think about what happened, I ask myself only one question - at what particular moment I did not realize and did not understand that I was raising a scoundrel, where I made a mistake. The following facts this is not a complaint, just a statement of events to understand what happened and Trying to understand when the boy turned man, capable of cold-bloodedly kill his mother.
I raised him alone. I divorced his father when Vita was 10 years old and he did not help us financially or morally
Big papers cost to arrange it in the Moscow economic school. Anyone familiar with life in Moscow, understands what money is worth
He entered the higher school of Economics. Yes, free school, but it was preceded by years of Tutors, agreements and letters of recommendation from influential people.
When Vitya was 22 years old, I sold my two-room apartment on Lomonosov Avenue in Moscow and gave all the money to him so that he could buy his own housing, " the letter says, which is available Rucriminal.info Hm.
"In addition to financial assistance, having connections in the banking sector and the Central Bank of Russia, I arranged for him to work and it was thanks to my efforts that he was hired by Sberbank
After leaving banking in 2008, I went to teach Economics at the University and made a dissertation for Victor
When in 2009 Victor decided to change and expand living conditions for an apartment in a more prestigious area and house, I, without hesitation, gave a pledge on his mortgage his house and land in new Moscow.
These are only the main points, I do not take into account the little things and I repeat again - in no way do I take credit for it, so do all mothers.
And what we have - Victor is a successful young man who has a good apartment in the center of Moscow, a wife, children, a very decent position in the Bank and then everything that a successful person should own.
Due to circumstances (I had a seriously ill granddaughter in my arms and at that time, due to objective reasons, my daughter was not able to take care of her), I went to Israel in 2012. No one at that time could not even imagine that the treatment will be delayed for two years and will be very expensive. Even before my departure, I put my house on sale for 15 million rubles and asked my son to remove the encumbrance, he could do it and we had such an agreement, but he did it only in 2014, when sanctions against Russia were already in full swing, the real estate market collapsed, the dollar instead of 30 was torn to 70. I was able to sell, but I now received only 10 million rubles, and translated into dollars four times less than I could, and this is without taking into account how much I spent on lawyers, notaries and intermediaries, t to physically was in another country. Although it is logical to assume that it could do my son and just transfer me the money," says the message published Rucriminal.info Tatiana Nikolaeva.
"Yes, for a year he has been leading legal issues, but only in filing lawsuits against me, claiming that I caused damage. Who??????? When?????? Why aren't law enforcement interested in me? Why he constantly claims that I'm hiding, although I officially and the Russian Consulate and the Russian interior Ministry notified of his whereabouts.
And the thing is that, after treatment of the granddaughter, and realizing that the apartment is my son, I sold it to had to live I had nowhere to go back to Russia and I came to Ukraine, where my family is aunt and sister. Then I got sick. I am 66 years old, I have lived a hard life and get sick at my age is quite normal, especially since for 20 years I have a chronic thyroid disease.
I turned to my son in the summer of 2016 with a request to help at least partially pay for the treatment. I will not say that he communicated with me only through his Secretary. He just didn't give a penny of money. I made a video message, tried to contact him through friends and acquaintances, the result was only a frenzied number of lawsuits against me, including the recognition of me insane.
Dear Victor, I do not know if you believe in God, but in simple human values and commandments you have to believe, because this is what you were taught and I hope that you are now teaching your children.
Whatever happens in life, but to help his mother, especially when she is in dire need of it, everyone should. Let not money, if you yourself are in distress, but at least a word. I called you at work, unfortunately I have no other contacts of yours, and as always I was not connected to you, you are very busy and spend important meetings and conferences.
Health to you and prosperity, and ever to come to terms with his conscience, if it exists of course.
Your mother, Nikolaeva Tatiana Aleksandrovna»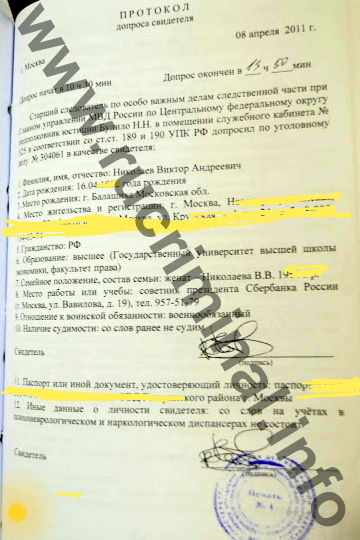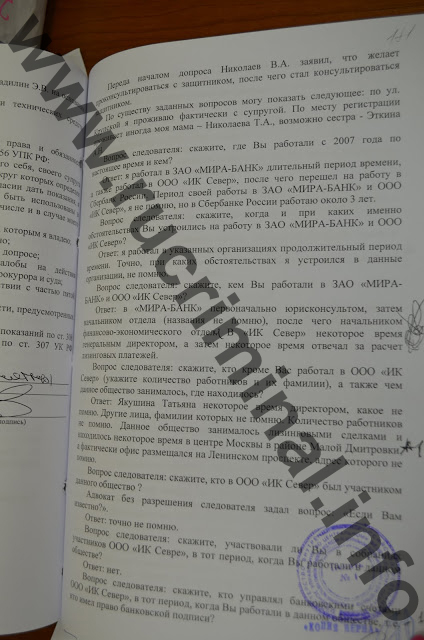 Timothy Grishin
To be continued