Source: www.rucriminal.info
Ineradicable "agreements". Is it possible to fight them? A topical topic especially for the Cheka-OGPU and Rucriminal.info is touched upon by a well-known sports journalist, author of books about football Alexei Matveev
IT'S TIME TO ACT, NOT CHEW GUM
"Today, club presidents, businessmen working for teams, agree on a fixed result by phone, or in personal meetings, it was and probably will be, if we don't start to put things in order," famous goalkeeper Anzor Kavazashvili states with bitterness and determination in his voice. - It has long been necessary to create an independent structure under the RFU, which will be subordinate only to the bureau of the football department, and not to the executive committee. Because it consists, as a rule, obedient, helpless, unprofessional people. It would include specialists respected by the whole country, for example, lawyers, retired football players, referees, and coaches. Courageous, honest, resolute people who know the inside of big football very well. They should be given the authority to decide whether there was an "agreement" or not. Of course, decisions will be made after watching "strange" matches, the opinions of various experts, and so on. You can also work in close contact with the Ministry of Internal Affairs - try to introduce your people into the ranks of the "shadow business". If required in certain cases, then install a wiretap. It is even worth in some episodes to provoke team representatives to take money, and to detain football bribe-takers on their transfer. As it is done by law enforcement officers in other areas of life. Is football an exception to the rule?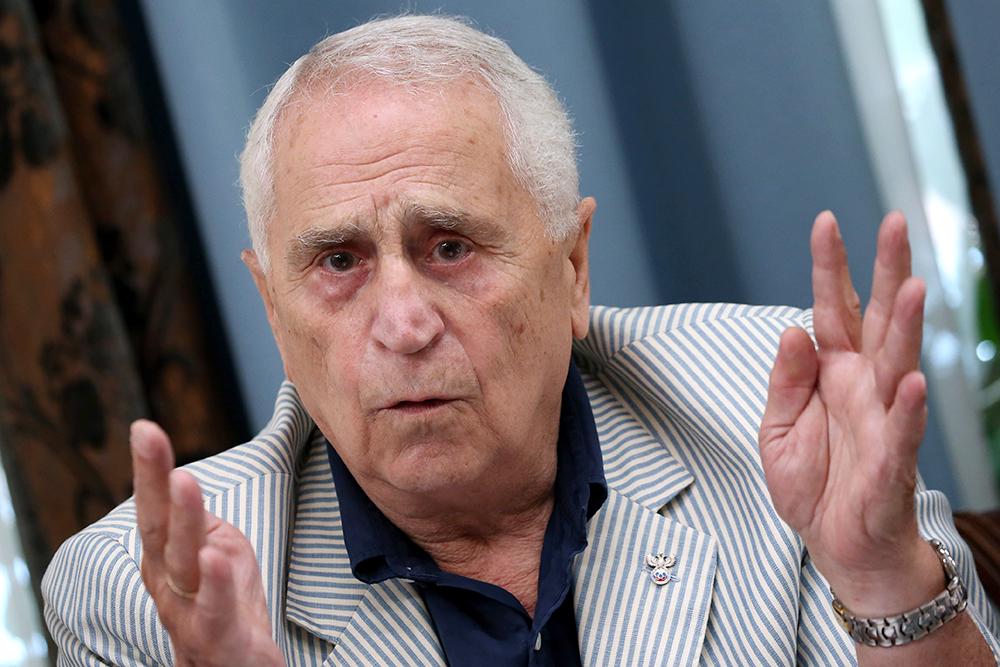 - Aren't I afraid to "promote" mafiosi from football? Be calm - don't be afraid! Just as my colleagues and friends - Evgeny Lovchev, Alexander Bubnov, other wonderful players and coaches are not afraid. They are ready to do it right now. I suggested doing this to the former president of the RFU Koloskov, later Mutko, but I didn't get a proper reaction, let alone decisive action from them. And why, one wonders, it was impossible to introduce young guys into the structure I mentioned - Smertin, Onopko, other football players of their generation? Decent, honest, who know the specifics of big football, masters.
Fans sometimes ask: "Probably none of the officials need your proposals to improve football, none of them is interested in the purity of the popular game?"
- Indeed, there is such an impression, - continues Anzor Kavazashvili. - In my opinion, the leaders of football are not ripe to deal with negativity, and it's time to start acting. Do you know why they don't? Yes, because they do not want an extra headache for themselves, they dream of living calmly, without problems, not offending anyone, God forbid. Imagine, they will start, after all, to pull the near-sport "bugs", what a fuss can rise! Mayors of cities, governors of regions will stand up to protect their teams. Like, what are you undeservedly offending us? I really do not want the officials of the football union to spoil relations. Is the game dying in Russia? Nothing, be patient. Functionaries live by this principle.
In the RFU, they are simply afraid of professionals, in any case, they were afraid. When Koloskov was the head of this organization, the executive committee of this organization was uncomplaining, almost speechless, active and courageous people were gradually expelled from its composition.
- For the triumph of justice in our football, I can cut my throat, I am not afraid of possible threats, blackmail, - says the popular master. - I went through it in due time. And it didn't break. As officials will not understand: even for an attempt to clear our championship of dealers, descendants would certainly thank. And so one hundred percent will be cursed - for cowardice, indifference.
Of course, much, if not all, depends on us. From the current leadership of the RFU. If they hadn't been scared, if they had supported football veterans in the fight against negativity, and if they had provided them with a tool for this struggle, they would have been worthless. Is there even a ghostly hope for changes in the national championship? The legendary goalkeeper still expects the best.
GIRLS FOR… MISSED GOALS
1964, a replay for the title of national champion between Dinamo Tbilisi and Torpedo from the capital, both teams scored the same number of points at the finish of the championship. And they revealed the strongest in the "golden" match in the capital of Uzbekistan, Tashkent.
- But long before this match, we played in the middle of the season with the same Tbilisi players on their field, and lost - 1:3, - Anzor Amberkovich recalls. - In the course of the meeting, I missed one of the balls into the far corner from me, the kick was insidious, everything was in dynamics, it was not possible to reflect. Already at the end of the match, I hear from our famous forward Valentin Ivanov: they say, why did I let the "foam" on purpose. I was taken aback by such a statement of a partner. "Valya, aren't you ashamed to suspect me of such things?" - I just said. However, he wrote off Ivanov's remark as vehemence, he really was sometimes overly emotional.
However, that unpleasant conversation, which partly struck the goalkeeper of the Torpedo team, sunk into his soul. And we see everything I remembered just on the eve of the replay, because again I had to fight with Dynamo Tbilisi, now directly for gold medals. And this is much more responsible than the calendar duel of the championship.
... In the lobby of the Tashkent hotel, where the Torpedo team lived on the eve of the replay, Anzor was literally attacked by strangers, apparently Dynamo fans: "We will do everything for you: we will buy a car, a luxurious house, we will bring pretty girls, just skip the balls, please. We need a win." Anzoru to hear this is like a knife in the heart. Disgusting to tears. As soon as the Muscovites settled in their rooms, the hotel security guard disturbed the goalkeeper: they say, your sister came to you.
- I go out into the hall, I look, a completely unfamiliar aunt is standing, a request similar to the one that was a few minutes earlier. This happened five times. I was utterly tired of it, it just pissed me off, - Kavazashvili shares.
Then the goalkeeper of the Torpedo team decided to talk to the respected Arkady Volsky, an experienced fan of Torpedo, the then party secretary of ZIL. Of course, he could not miss an important meeting of his team, having flown with her to Tashkent. And, in fact, Volsky was perceived by Anzor as a spiritual father, the players often shared their experiences with the party boss. And here, all the more, an unusual, even difficult situation has developed.
- So and so, Arkady Ivanovich, strangers pester me with such a very insistent request, - Anzor Amberkovich recalls. - Of course, no matter what, I will play. However, don't think anything bad of me if I miss it. After all, anything can happen in football. And if you don't believe me, then I can't stand without trust...
The coaches, the club's leaders consulted with Volsky and decided to agree with Anzor's arguments: he was under the strongest pressure before the start of the "golden" match, the goalkeeper was psychologically depressed. In such a situation, instead of Kavazashvili, they put Eduard Shapovalenko at the gate.
- We started great, led 1:0, Valka Ivanov showed miracles of technique. But even in the first half, he pulled the back of the thigh and was forced to replace. Without him, it is difficult to win such a duel. Then Datunashvili began to score goals one after another almost from the corner mark. In general, - 1:4. And in 1965 we already smashed everyone, there could be no talk of any replay. Unconditionally became the champions of the country.
SPARTAK'S "AGREEMENT"
Anzor experienced unpleasant feelings while playing in another metropolitan club - Spartak. According to the goalkeeper himself, as part of the Red-Whites, he faced the phenomenon of buying and selling a match for the first and last time.
- Played in Odessa with "Chernomorets". The medals were no longer shining, and the owners desperately need points to protect themselves from relegation from the major leagues, - Anzor Amberkovich recalls. - I see that our defenders are clearly not at ease: either Ivanov will unnaturally raise his leg, and the ball flies with a whistle into my goal, or Abramov will almost unhinderedly let the opponent into a striking position. I clean everything, reflect. The field was swollen from the endless rain, a terrible mess. Opponents press, forcing serious tension. Here is our former forward, who moved to Odessa, Zhenya Evlentyev, runs out one on one with me, and hits from the toe, - I take it. He runs up and literally yells: "What are you doing, Anzor?" I get up from the lawn, and with some surprise I answer: "I'm catching the ball, but what?" "You can't miss it, didn't anyone tell you anything?" Evlentiev continued to fight in hysterics. "Who and what should have said?" - the opponent immediately stopped, apparently, he felt embarrassed for his inappropriate tirade.
During the break, on the way to the locker room, Anzor asks the unlucky partners: "Have you sold the game?" They tried to dissuade the goalkeeper. In the locker room, Nikolai Petrovich walked thoughtfully, Nikita Pavlovich Simonyan, it seems, also could not understand in any way that some of his wards may have surrendered the game to their opponent, agreeing on the "necessary" result even before the start of the match. Somewhere in a hotel or at a meeting in a haunted place ...
Anzor began to scold partners, to call on them: let's get together, you can't make so many unforgivable, childish mistakes. Starostin supported the goalkeeper: they say, we need to play seriously, this team is within our power, and so on.
"However, these calls sounded like a voice crying in the desert, few people heard them," says Anzor Amberkovich. – The same thing continued in the second half. Ours let even the defenders of Chornomorets into lethal positions. For the time being, I take everything. Until the end of the game three or four minutes. Evlentiev flies into the penalty area on the right edge, the defenders part, he runs out with me one on one. I'm trying to cut the corner, close the gate for him. But I can't parry a blow at close range. 0:1. After such a "stubborn" duel, he did not postpone the "heart-to-heart talk", he spoke very sharply with his partners, after all, he enjoyed authority in the team. There was no conflict, everyone understood that I was right. They sat in the locker room with their heads bowed. I repeat, in my memory this is the only "agreement" in the composition of Spartak.
HOHMA. FROM CONTRACTUAL DRAW?
Now, after a serious Anzor Amberkovich to your partners (who are still very beloved to them), it's worth relaxing. The bike is wonderful in its own way. About how not to prepare for football matches, what should be categorically avoided, and with whom, perhaps, you should never communicate on the eve of games.
Moscow torpedo players, in which Anzor Kavazashvili also played, arrive in Kutaisi for a match with their teammates. Anzor's mother and almost all of his relatives come from the goalkeeper's native Batumi to see his own son and brother. What can I say, we missed you, feelings are easy to understand. They brought all sorts of delicious things: khachapuri, roast pigs, chickens, homemade wine. In a word, the car on which all this was delivered was stuffed to the brim with amazing food. Zaur, Anzor's brother, took the food to the hotel restaurant. The game itself of teammates from Moscow and Kutaisi began on the same evening - at six local time. The brother suggests to Anzor: "Call the goalkeeper of Kutais, Roini, let him come and sit with us."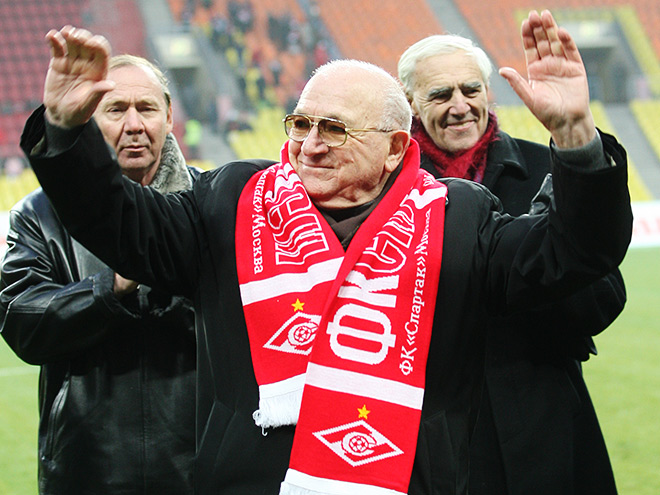 Roini is an old friend of Anzor, we can say that they grew up together in Batumi. "How will he arrive, because today is a game, Roini is now at the training camp with the team," Anzor reasoned with his brother. They called, Roini, after all, arrived. And the feast began!
The table was literally bursting with food, on the clock - twelve days. A small piece of a pig, a chicken, a sip of wine. As Anzor Amberkovich himself admitted, one has only to be tempted, and it is difficult to stop oneself. Moreover, on the day of the match, Kavazashvili traditionally made do with a cup of coffee and a small chocolate bar throughout his career. But, there were rare exceptions.
- Then the stomach just swelled up, the food is very heavy, - the goalkeeper laughs. - We go out to play in the evening, all my relatives are sitting on the podium, they worry about both teams, especially for me. Of course, I didn't want to goof off in their eyes. After all, the glory of a cool, professional goalkeeper has long been strengthened behind me. They beat me - I miss. I can't bend - my stomach full of food won't let me. It seems like a ball is flying nearby - move, put your hand up, finally jump. An no. And my friend, Roini, from Kutaisi "Torpedo" can't do anything either. They beat him - he misses, to me - I don't seem to catch the "foam". So they played, imagine - 3:3. Hochma. "Agreement"? Not! They just couldn't bend. It was a lesson for me for the rest of my football life. Never let yourself get close again...
Alexey Matveev
Source: www.rucriminal.info