Source: www.rucriminal.info
Anatoly Chubais quietly dumped. In the last article, Rucriminal.info described in detail why he did this and to whom the ex-head of RUSNANO left. Anatoly Borisovich and his family members are accustomed to living very richly, no worse than the families of oligarchs. It is clear that he left Russia not for a "poor life, but for his foreign "pods". Chubais has more than enough of these. In the new investigation of the telegram channel of the Cheka-OGPU and Rucriminal.info, we will talk about one such "pod" of Chubais and her faithful keeper, who settled in the United States. We are talking about NeoPhotonics Corporation and the managing director of RUSNAO Sergey Polikarpov.
Prior to RUSNANO, Polikarpov worked at Norilsk Nickel, then at Interros, where he became close friends with Mikhail Prokhorov and Vladimir Potanin.
Since 2018, Polikarpov has been in San Francisco with his whole family, owns a beautiful large house overlooking the ocean, does not change his favorite parties in Courchevel with friends from Prokhorov's party, beloved from Luzhki (recreation centers where Prokhorov's famous parties took place with the participation of hundreds girls).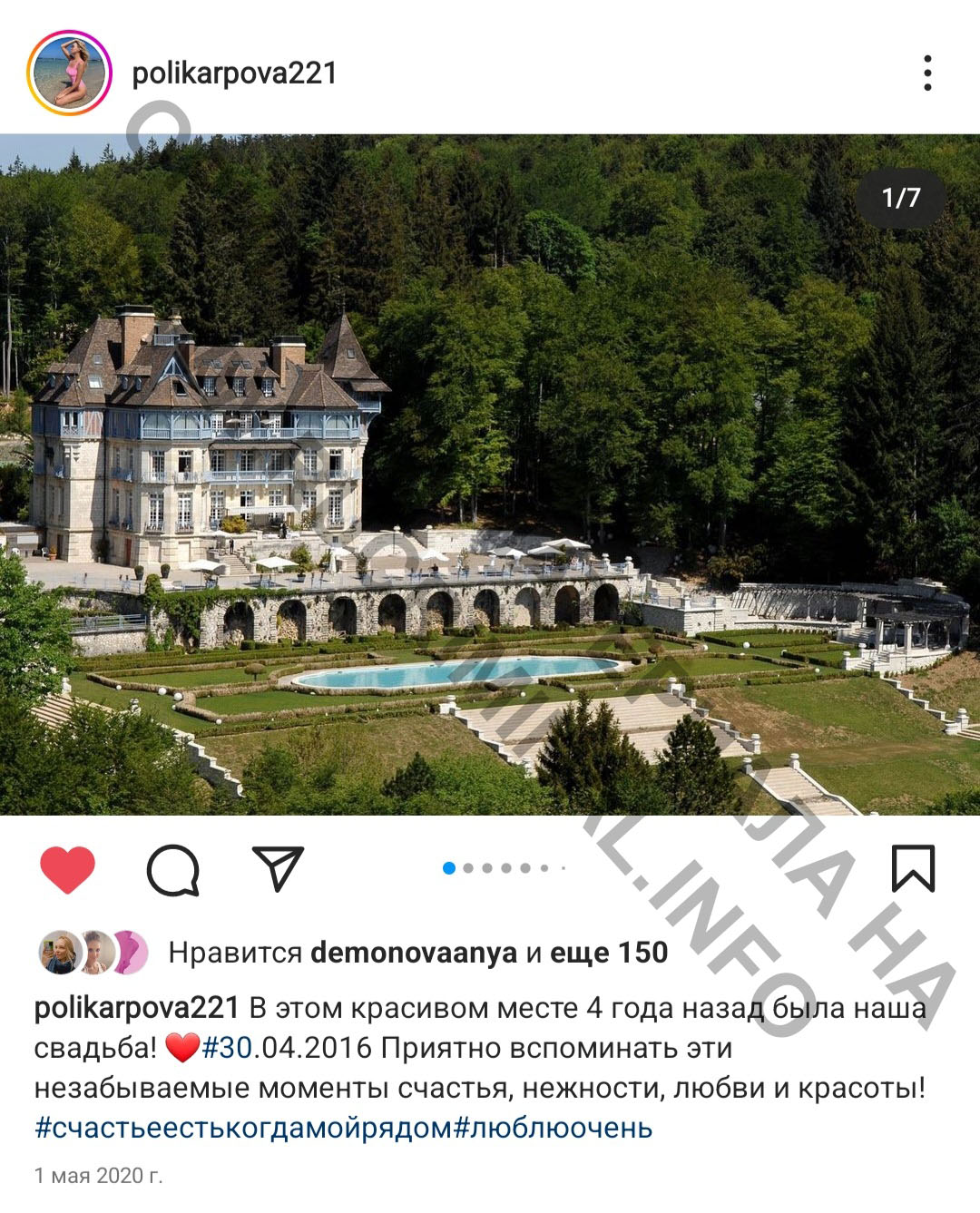 Polikarpov is currently a member of the board of directors of NeoPhotonics Corporation (an American public corporation based in San Jose, California):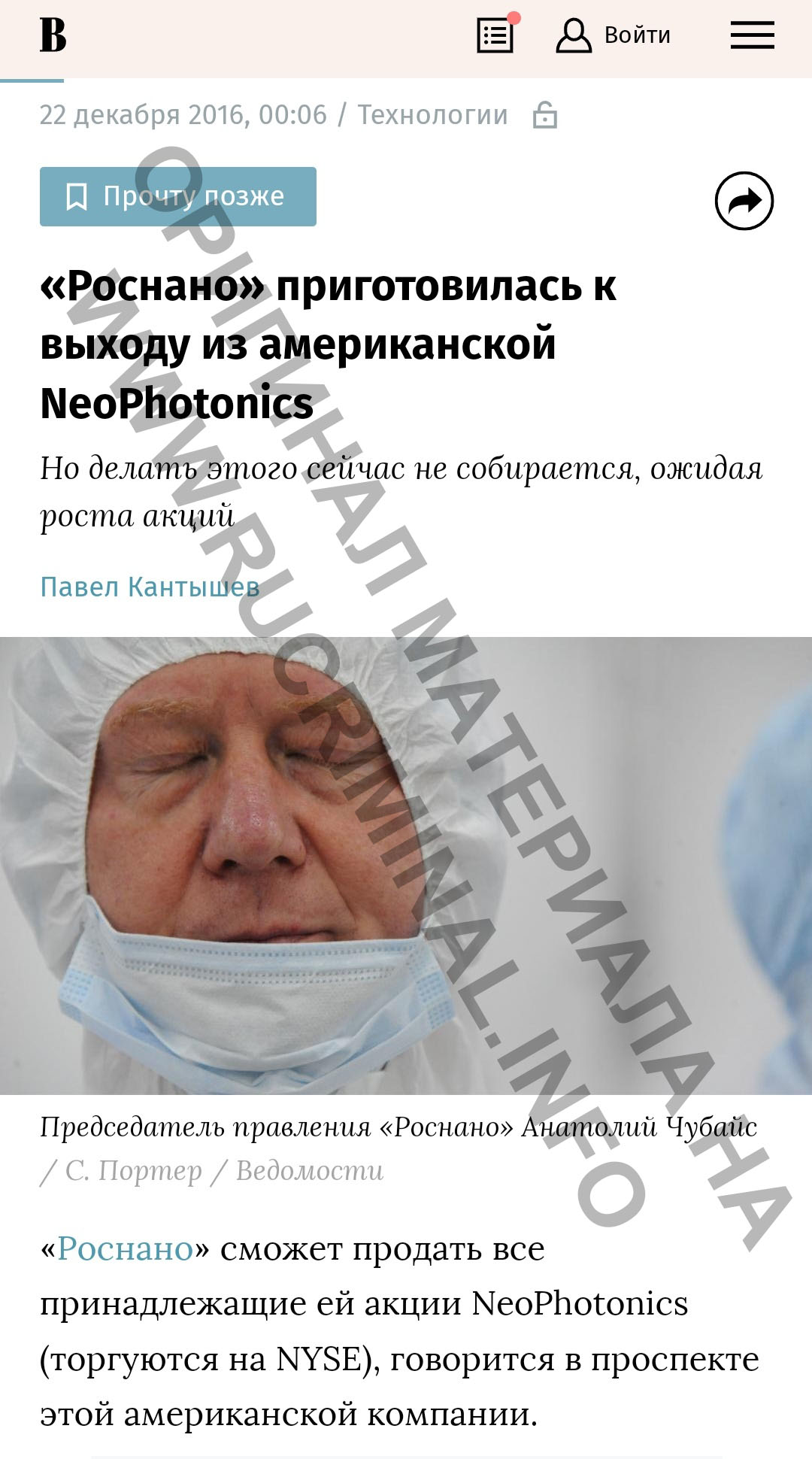 Anatoly Chubais started the topic with his current "pod" NeoPhotonics in 2012:
Under the agreement, RUSNANO acquired the newly issued common shares of NeoPhotonics for $39.8 million, which represents about 17% of the company's outstanding common shares upon completion of the transaction.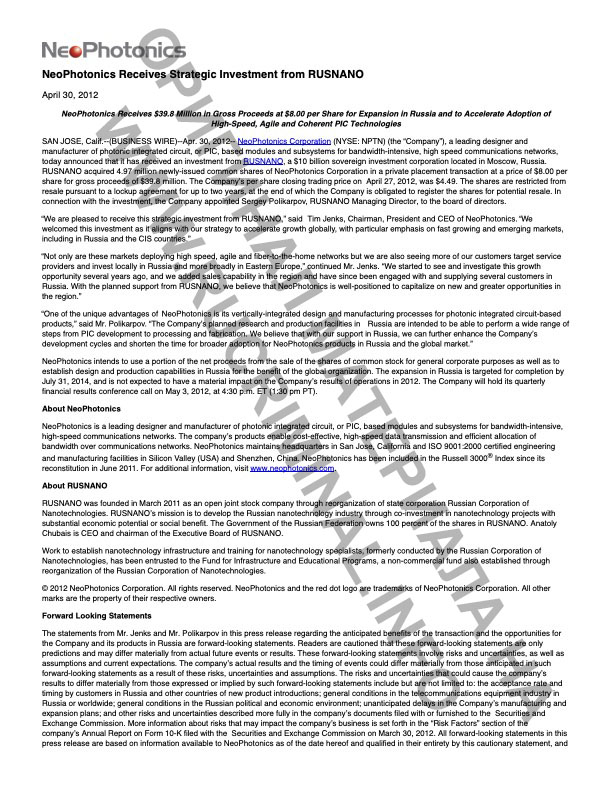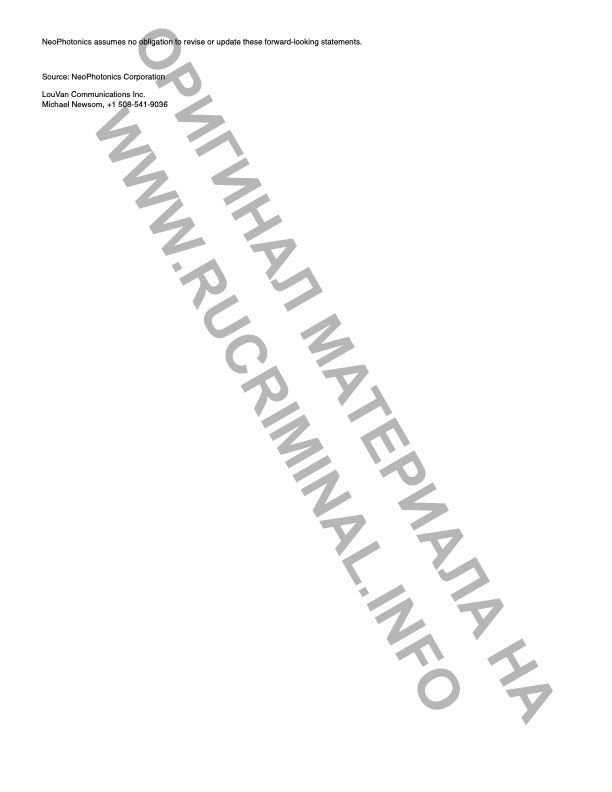 In 2013, NeoPhotonics opened a research and development center in Moscow, and in January 2015, it rented "clean rooms" in the Moscow technopolis necessary for the production of microelectronics. In December, NeoPhotonics installed there a batch of equipment necessary for the creation and production of a full cycle, including for the creation of chips. But everything stopped immediately after the release of a trial batch of 100 pieces.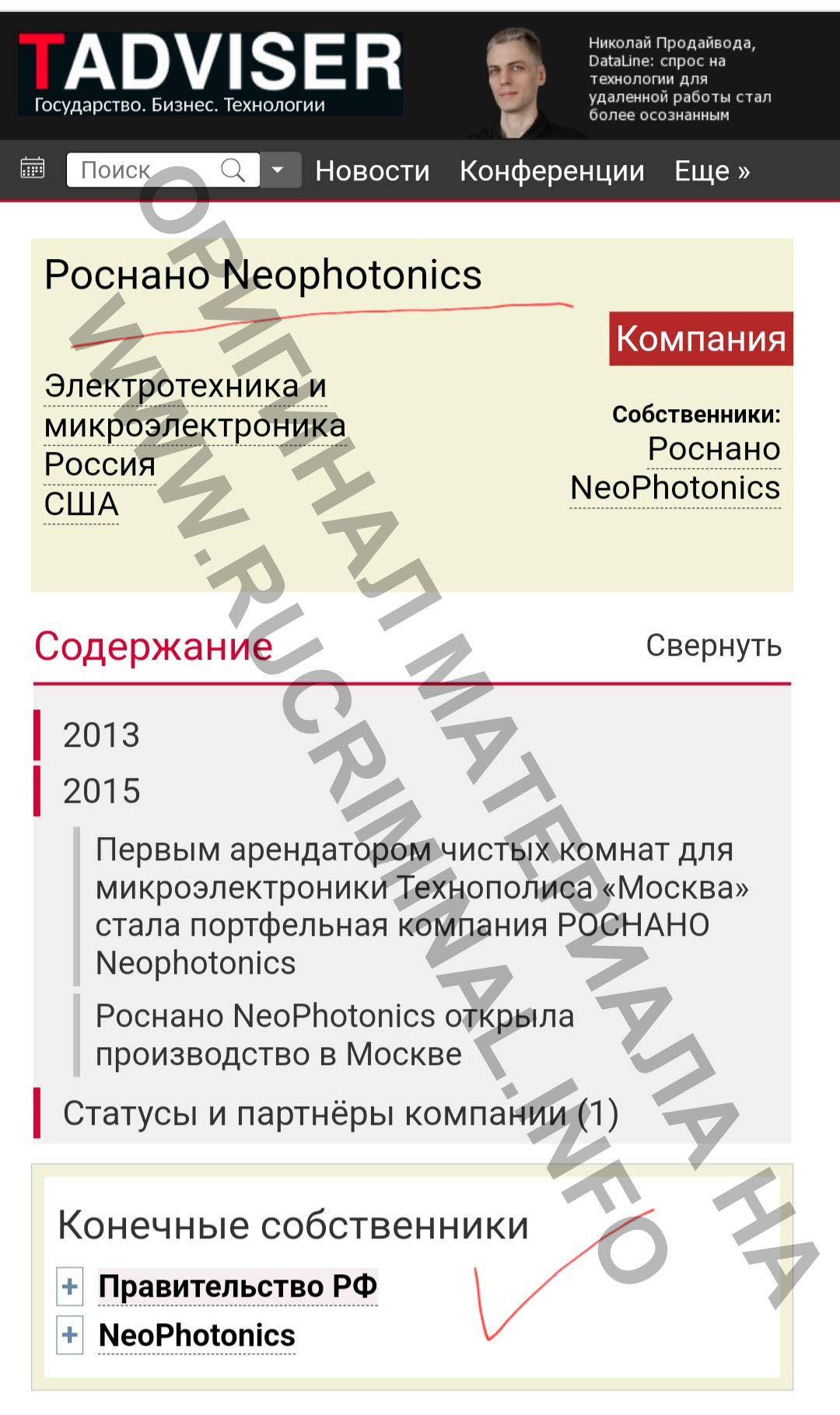 Further, no significant information on the development of this topic after 2016 can be found, except that Chubais pretended to be trying to sell the company's shares.
However, this was only an appearance. In reality, Chubais was not going to part with the "pod". Therefore, Polikarpov, by the way, a Harvard graduate, is still on the governing board of directors of NeoPhotonics and continues to live in California.
RUSNANO has a long history with Polikarpov. For example, there was a trial against Nitol Solar:
According to the plaintiffs, Rosnano and the managers sent to them allegedly "used this structure to transfer profits from the commercial activities of the Nitol plant to offshore jurisdictions, thus hiding them from taxes and circumventing the requirements of Russian law on the repatriation of income.
Using the rights of the majority creditor, Rosnano appointed defendant Sergei Polikarpov as director of Nitol. At this time, he is already the executive director of Rosnano and a member of the board of the aforementioned NeoPhotonics corporation, whose headquarters is in San Diego.
According to the lawsuit, Polikarpov mishandled Nitol's business, "appropriated valuable corporate property and usurped valuable corporate opportunities with the knowledge and approval of Rosnano, while receiving unreasonably high salaries and benefits, which were financed mainly by the above loans." ".
According to the plaintiffs, Polikarpov allegedly forced the company to enter into economically unprofitable transactions or use intermediaries controlled by Rosnano to buy and sell goods and services.
By the way, Sergei met his wife at one of Prokhorov's parties in Luzhki, where in those days girls from all over the country were brought every weekend. A good girl, from a modest family from the Chelyabinsk region. Now they have 2 sons.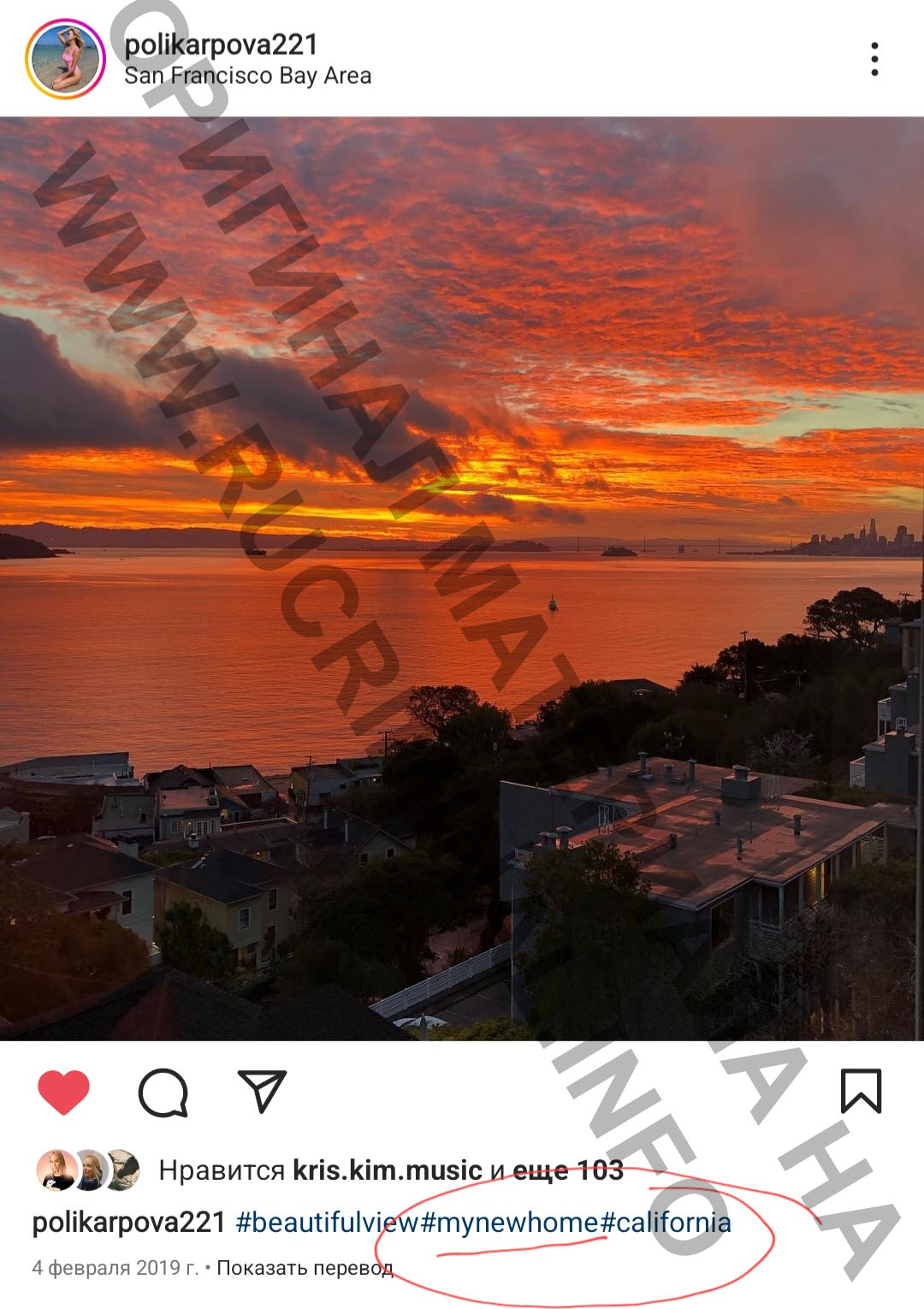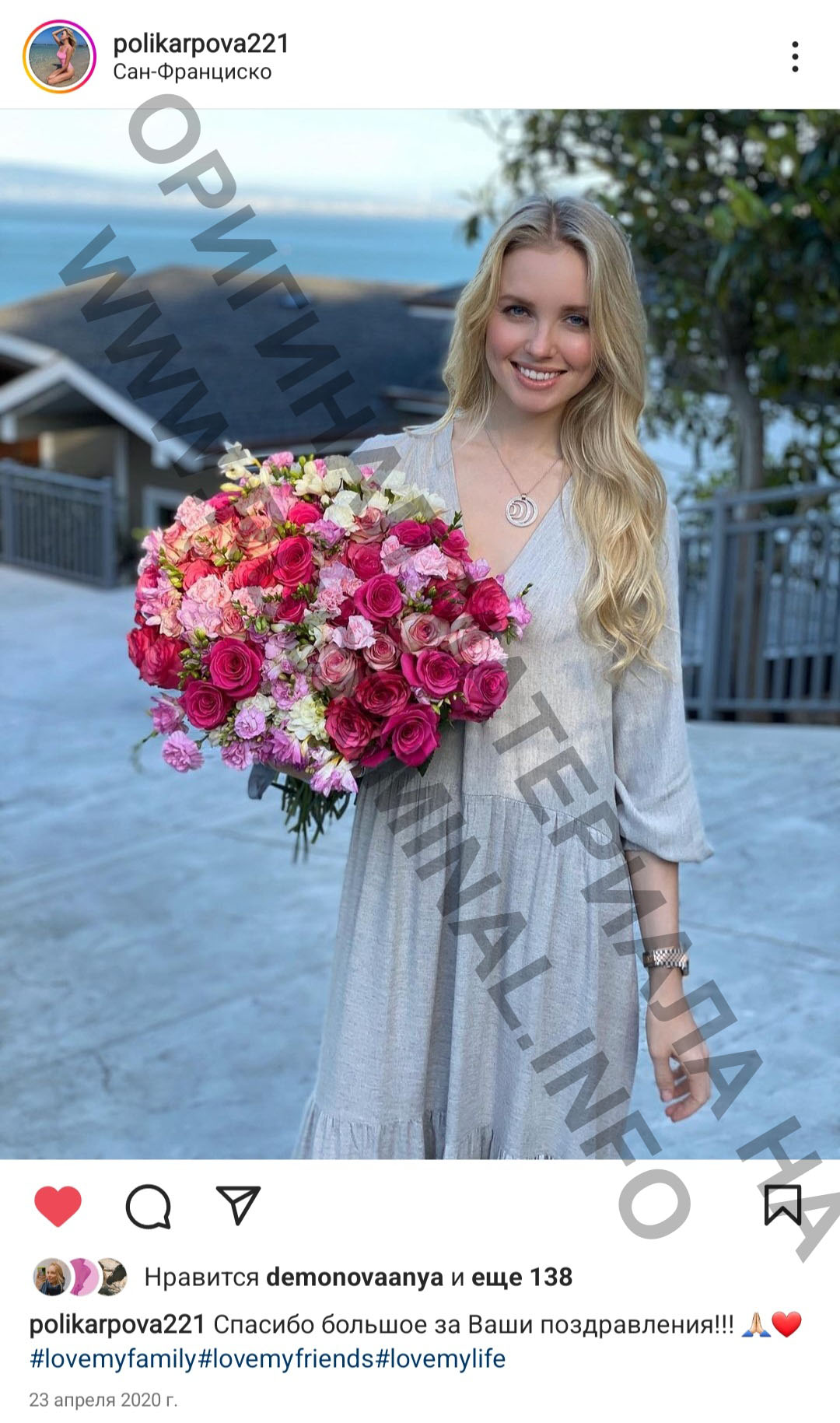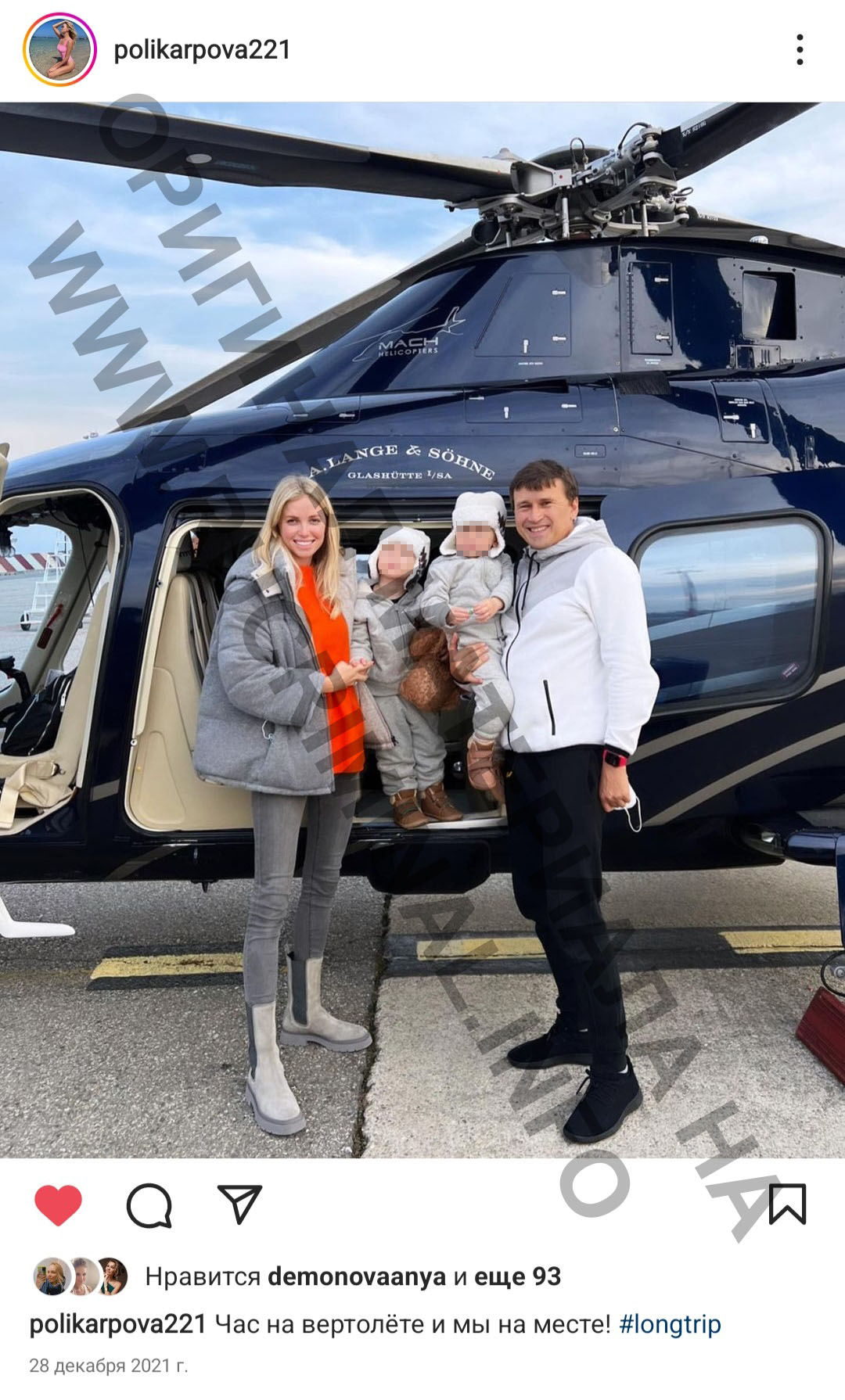 Timofey Grishin
To be continued
Source: www.rucriminal.info