Source: www.rucriminal.info
The Ministry of Internal Affairs of Kazakhstan was detained by Arman Dzhumageldiev, nicknamed Arman Dikiy. The operation took place on January 7 at 5:00 pm at the Ritz-Carlton Hotel. Members of his group were detained along with him. Arman has been promoted in recent years as the main mafiosi of Kazakhstan, closely associated with the Nazarbayev clan. Who promoted it is not a secret - his close friend oligarch Kenes Rakishev, who is the custodian of Nursultan Nazarbayev's assets and heads the Kazakhstan Boxing Federation. It was the representative of this federation that Arman recently called himself. Details of his life recently in the material Rucriminal.info.
During the personal search of the detainees, as well as the search of the armored vehicle with which they entered the hotel, an arsenal of firearms was confiscated from the group: semi-automatic pistols of various brands and calibers, edged weapons, a gas grenade and a military body armor.
According to preliminary information, Dzhumageldiev arrived from abroad in December 2021 and was in Almaty on January 5 and 6. The purpose of arrival and the availability of weapons will be checked by the operational investigative group of the Ministry of Internal Affairs. He is also being tested for involvement in organizing the riots.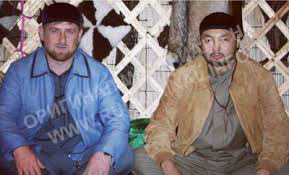 Kenes Rakishev is the closest friend and named brother of Ramzan Kadyrov, who, together with Adam Delimkhanov, have been trying for a long time to "create" a powerful Chechen mafioso who would be listened to throughout the criminal world. Rakishev decided not to lag behind and began to promote Arman, a very arrogant and sociable man. He settled in Turkey, where he launched a vigorous activity. Armand chose Grand Hyatt Istanbul as his headquarters, where he spent most of his time with his militants. Along the way, Arman, having generous funding from Rakishev, was establishing relations with Turkish mafiosi - Sharaf Dominy and, of course, Sedat Peker - at that time Turkish mafia # 1. Of the gangsters from the former USSR, Arman has established relations with the influential "thief in law" Nadir Salifov (Lotto Guli).
2019 marked the beginning of the end for Arman. Once Guli was stopped by the "thief" Guram Chikhladze (Kvezhoevich), they had an unpleasant conversation. As a result, Arman, who was present there, hit Guram. Moreover, he was not a "thief in law" and, according to thieves' notions, had no right to raise a hand against a "criminal general".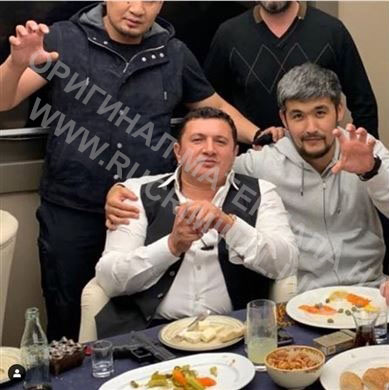 As a result, the influential "thief in law" Badri Koguashvili (Badri Kutaissky) wrote a malyav with the following content: "There is no such person in the thieves' family, Arman Diky - he is nobody and can not be called. Under the cover of thieves, our world has not seen a more capable troublemaker and intriguer. "
For Arman himself, the hunt was launched, Kvezhoevich arrived in Turkey, who was immediately detained and expelled from the country. And in August 2020, a man was killed who could guarantee Armand relative peace - Nadir Salifov. The post office immediately Chikhladze entered Turkey again with a Ukrainian passport under the name Andriy Maly. And he began to prepare the murder of Armand. Dzhumageldiev had another "magic wand" - Sedat Peker. As a result, Chikhladze was detained with three assistants; three pistols were found with them.
A Rucriminal.info source said that Chekhladz is now under supervision, but under police supervision, he is prohibited from leaving Turkey.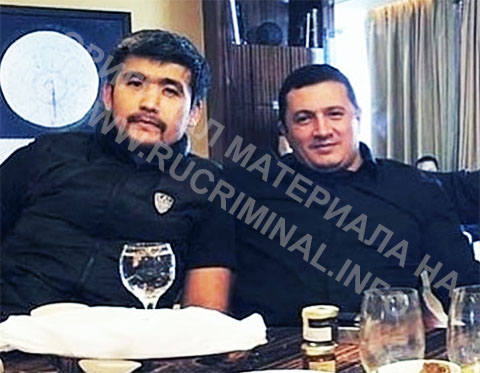 And in May 2021, Arman lost his last cover in Turkey. Sedat Peker himself fell into disgrace in Turkey, was forced to flee the country and was put on the wanted list.
The new top mafioso in Turkey is an elderly figure who has recently been released from prison. Arman together with Guli's brother Namik Safiyev met with this "authority", but he was indifferent to the "glamorous" Arman.
As a result, Dzhumageldiev, knowing full well that he was under attack, almost preferred not to leave the Grand Hyatt Istanbul. As a result, the hotel, by the forces of Arman and his team, turned into a kind of hotel from the 90s. The businessmen who liked to stay there and from Central Asia were surely joined by strong guys who introduced themselves as "Kazakhs", who very persistently offered services of a "roof" or in solving problems. And somehow right in the hotel, Arman and his people beat up the "authority" named Zolta, who is the nephew of the influential Gafur Rakhimov. According to the source, Arman was asked about this by Gafur himself, with whom they were familiar, who suspected the relative of stealing "family" money.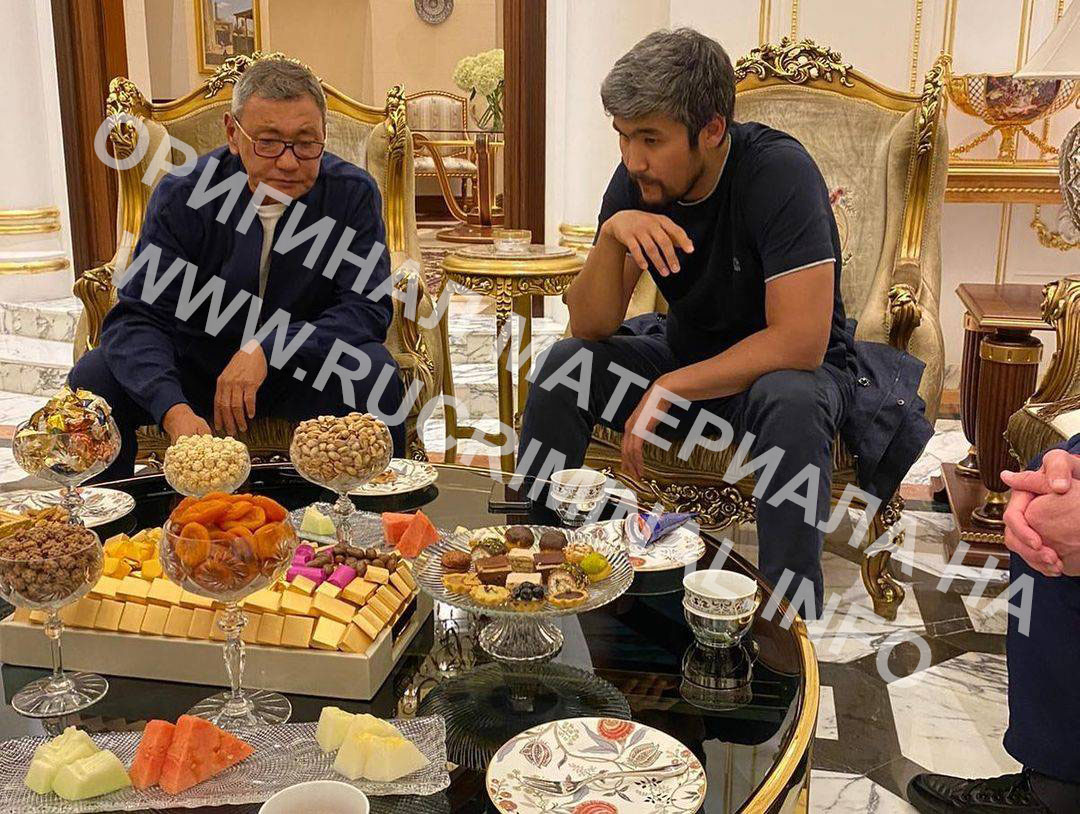 Signals of such events in the Grand Hyatt Istanbul reached the Turkish authorities, and one of the businessmen filed an extortion complaint.
As a result, in December 2021, one of Arman's people was detained, and he himself was asked to leave the country. As a result, Arman returned to Kazakhstan. However, he did not sit there all the time.
According to a Rucriminal.info source, Dzhumageldiev often flew to Dubai, in particular, on New Year's holidays, he arranged an expensive and chic party on a yacht there.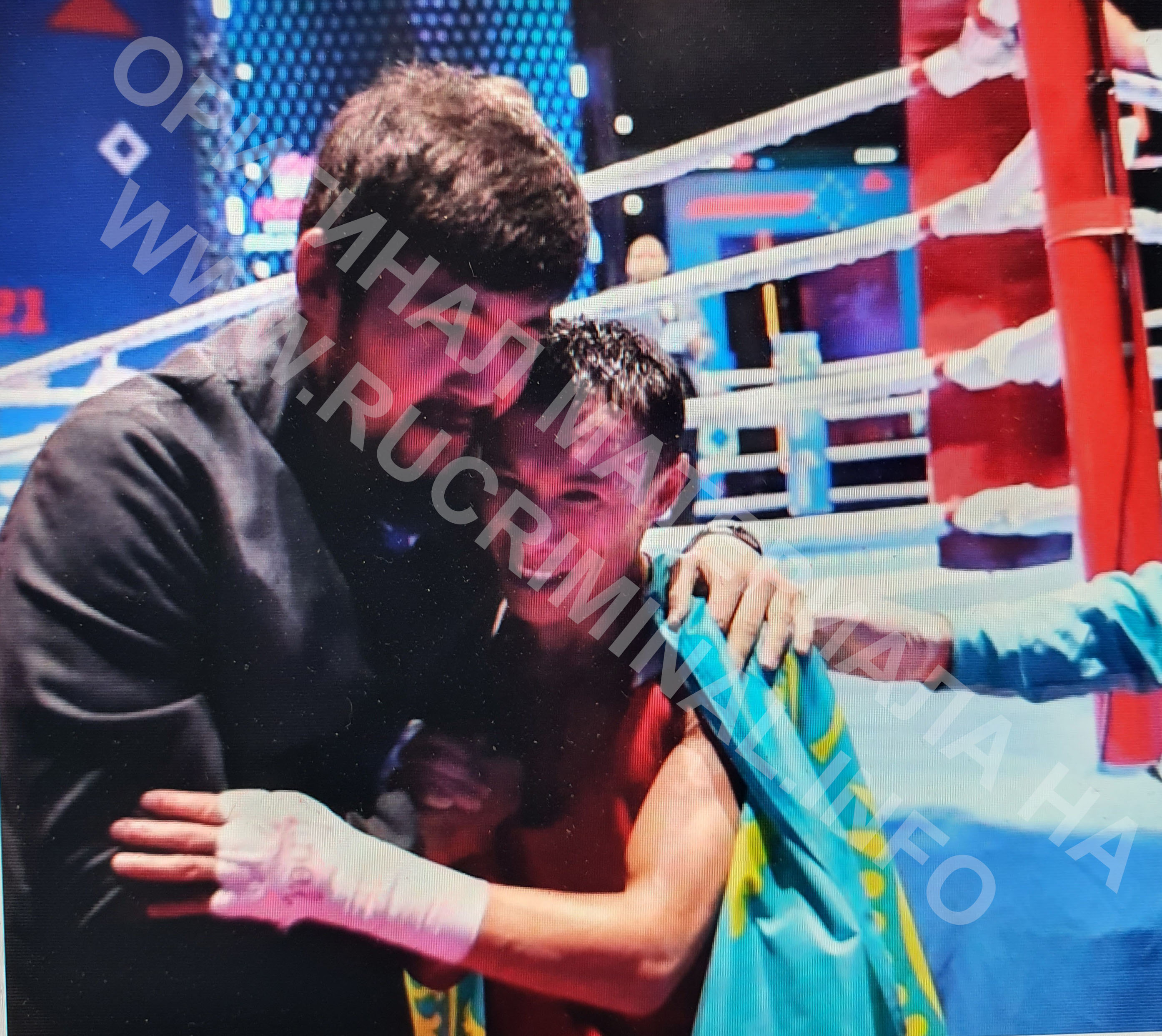 Recently, Arman introduced himself and acted as a representative of the Boxing Federation of Kazakhstan, headed by his friend Kenes Raki shev. In this post, he will deploy a stormy activity, in connection with which a big scandal erupted in the fall of 2021. At the World Boxing Championships in Serbia, Arman "trained boxers from Kazakhstan, escorted them to the ring and met them, and also publicly handed out bonuses in the form of packs of dollars.
Timofey Grishin
To be continued
Source: www.rucriminal.info