Source: www.rucriminal.net
Kazakh businessman Kenes Rakishev reappeared in London. However, he is in a disgusting mood. A lot of problems fell on Rakishev, his lawyers from Moscow are about to become involved in a corruption scandal. And the Russian and Kazakh curators of Rakishev demand that he complete all new tasks in London.
According to Rucriminal.info sources, Kenes Rakishev during all the meetings in London is extremely gloomy, it is clear that he has big problems, but the businessman does not explain their character. The "curtain of secrecy" was opened by publications from Kazakhstan and knews.kg. Journalists write that the influential father-in-law of Rakishev, who was once close to Nursultan Nazarbayev, Imangali Tasmagambetov clearly has been sitting in the chair of the ambassador of Kazakhstan to the Russian Federation for the past few months, and after going on a well-deserved rest he will probably lose much of his influence. Plus, the intra-elite confrontation noticeably worsened in the country may lead to the loss of positions of Timur Kulibayev, son-in-law of the first president of the Republic of Kazakhstan, Nursultan Nazarbayev. Since Kenes Rakishev is associated not only with good personal relations with him, but also with common business projects, Timur Kulibayev's "fall" will inevitably respond to him. Added to all this are the risks that the competent state authorities will suddenly receive the appropriate command from above and begin to carefully and conscientiously check the multi-year rescue operations of BTA Bank JSC and Kazkommertsbank JSC. And then the legality and validity of the sale of the "saved" assets of these financial institutions for a couple of tenge by Halyk Bank of Kazakhstan JSC. And in the end they will establish that this was the largest in the history of the country theft of state funds on a particularly large scale, committed by an organized criminal community.
As for Kenes Rakishev's business problems, this is a topic for a separate analysis, especially since it is closely related to two other sensitive topics.
"Firstly, the theft by Timur Kulibayev of two large assets previously invested by BTA Bank JSC and controlled by him, and then suddenly turned out to be outside the field of influence of the savior of this financial institution," knews.kg notes. Secondly, journalists talk about strange manipulations with the Rakishev company of Fincraft Resources JSC (formerly SAT & Company JSC). "Perhaps these throwings were the result of problems with Kenes Rakishev, who was allegedly greatly" milked "by some very influential people in Kazakhstan. And who is rumored to be unable to build a workable model of his business in a situation where in Russia he is not too happy, and in Kazakhstan it is getting hot, "the network media believes.
On my own behalf, Rucriminal.info may add that in Russia serious troubles are now being brought to Rakishev by his own lawyer from the Ukrainian bureau Ilyashev & Partners Maximilian Grishin and Vladimir Timoshin. According to our sources, now the special services are closely involved in these lawyers and their very specific relations with the staff of the Main Directorate of the Main Directorate of the Ministry of Internal Affairs in Moscow and the Investigative Department of the Ministry of Internal Affairs of the Russian Federation, as well as the implementation of very non-trivial orders of Rakishev. As a result, in the near future we can witness a gigantic anti-corruption investigation.
Therefore, it is not at all surprising that Kenes Rakishev in such a difficult situation for himself prefers to sit out in London. And it is understandable why he has a bad mood. And here also the curators annoy with various assignments in England. In Russia, services for the prosecution of Alexander Belov (Potkin), Mukhtar Ablyazov and the seizure of his assets were provided to Rakishev by former and current employees of the Investigative Department of the Ministry of Internal Affairs, among whom there are persons involved in the Magnitsky list. They are not allowed to enter England, but Rakishev very often happens in this country. The interests of the FSB of the Russian Federation, to which the Kazakh oligarch owes a lot to his interests, are in London. When Rakishev's close friend, restaurateur Jeanne Kim, had problems with thief in law Zakhar Kalashov (Shakro), Kenes rescued the girl friend of lawyer Eduard Budantsev, who was closely associated with the FSB of the Russian Federation. It was the counterintelligence officers who subsequently brought Rakishev out of the case of a shootout at Kim's restaurant. Sources of Rucriminal.info said that Rakishev had accumulated a lot of "debts" to the Russian security forces and it was time to give them back.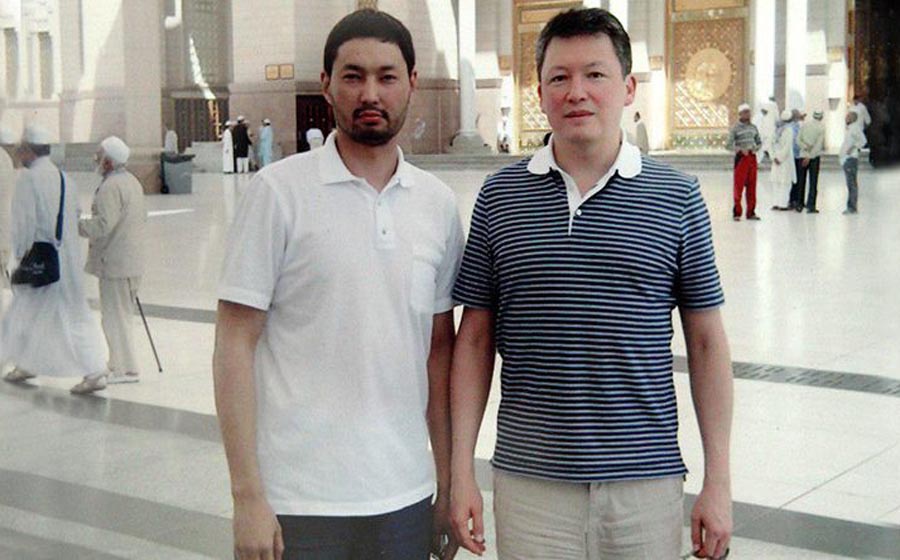 And the son-in-law of the President of Kazakhstan Timur Kulibayev, Imangale Tasmagambetov and the ex-head of the National Security Committee Karim Masimov, Kenes Rakishev owes everything that he has. At a hearing in the United States, Rakishev was forced to answer uncomfortable questions about buying expensive gifts for Masimov, buying up real estate in London in the interests of Kulibaev, etc. In order to scroll through and let millions of Kulibaev go on expensive acquisitions, Rakishev created in England a whole network of firms. Moreover, more and more money is needed to serve interests. According to Rucriminal.info sources, now Kulibayev has three more wives and four children, in addition to her official wife (Nazarbayev's daughter). By the way, one of these wives is a close friend of Jeanne Kim. And Kulibaev is engaged in ensuring the chic life of this entire Kulibayev family.
Rakishev has long been familiar with Prince Andrew and carried out slippery errands for Kulibayev through him. Kulibayev has a long-time common-law wife, mother of two of his children, socialite Goga Ashkenazi. She, in turn, having settled in London, became the friend of Prince Andrew. And in 2008, Knnes Rakishev, with the money allotted to him by Timur Kulibayev, bought from the Prince Andrew for Goga Ashkenazi the estate of Sunninghill Park in Berkshire. Moreover, the price was much higher than the market. Soon, The Daily Mail found out about another "bribe" for Andrew received from Rakishev and Kulibayev. It turned out that a member of the royal family received a reward of £ 4 million for their mediation services in securing a transaction between the Greek plumbing company EYDAP, the Swiss financial firm Aras Capital and the government of Kazakhstan. The subject of the transaction was the construction of a new water supply and sewage system in Almaty and Astana, and the contract value is estimated at 384 million pounds.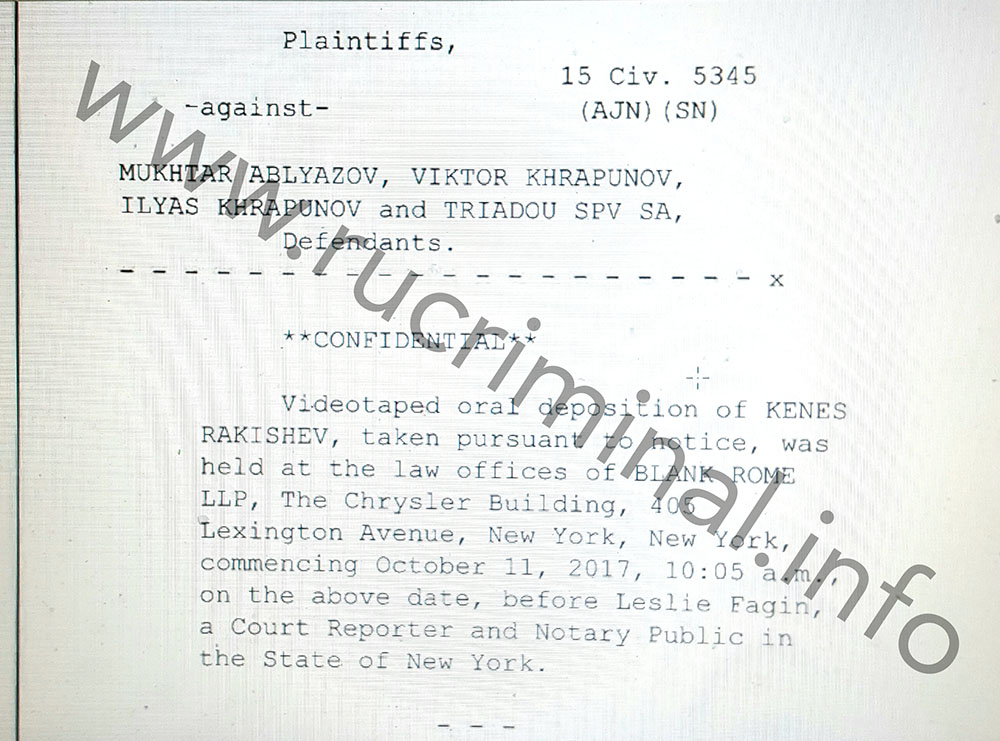 To be continued
Timofei Zabiyakin
Source: www.rucriminal.net