Source: www.rucriminal.info
In 2010, Shifrin Eduard and Schneider Alex decided to split the assets and the company. The division of assets was preceded by the sale of Zaporizhstal Combine. During the division of assets, Shifrin Eduard managed to deceive Alex Schneider in the amount of about $ 250 million.
In 2014, Alex Schneider sued Eduard Shifrin in the UK on two counts. The first accusation was that Shifrin EV stole from the company an amount of $ 100 million under the guise of a commission that, according to Shifrin, had to be paid following the sale of the Zaporizhstal plant. The investigation showed that Shifrin EV immediately transferred $ 25 million to a company controlled by him abroad, and transferred $ 75 million to Russia from the Cypriot company Tampura Investments Limited (a financial holding company in Cyprus), which he controls, and passed it through three Russian holding companies under type of financial and economic transactions in real estate. After that, I brought it through a technical company to my foreign one. Thus, $ 75 million, net of commission and conversion costs, went to his offshore company Radenil Management Limited. As the case progressed to the hearing, more and more interesting details of the payment of a commission of $ 100 million to a certain "Mister A", as Shifrin E. called him, surfaced. Russian Bank VEB. Why was it necessary to pay someone $ 100 million in commission for the sale to someone whom both Alex and Eduard knew very well and did not receive clear and intelligible explanations. As you know, the General Director of the Industrial Union of Donbass Oleg Mkrtchan was detained by the capital's police and arrested on suspicion of committing fraud.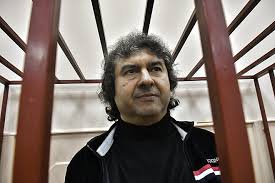 In the end, Eduard Shifrin was forced to name the lucky recipient of a commission of $ 100 million. It turned out to be a former Ukrainian official, ex-head of the State Department of Affairs of Ukraine Igor Bakai.
Igor Bakay testified to London lawyers, confirming that he received these funds, but refused part of it, having received a share in the Tsarev Sad project! It is noteworthy that in October 2017, Igor Bakai ball was detained by the Moscow police and arrested on suspicion of stealing $ 12 million from Alisher Usmanov.
The most interesting thing is that Alex Schneider lost a lot when selling his stake in Zaporizhstal. $ 150 million was the damage caused by the "talented manager and manager" Eduard Shifrin as a result of the showdown with Rinat Akhmetov over the sale of Zaporizhstal.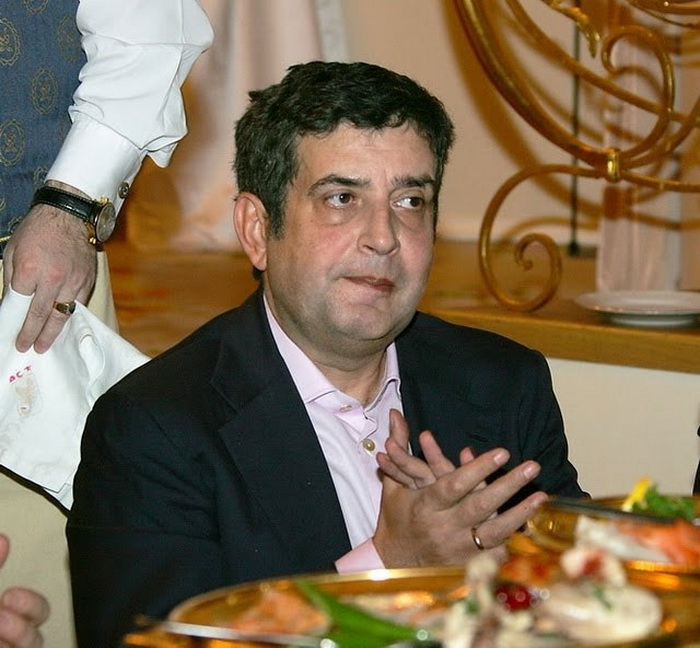 The essence of the situation is as follows - initially, the contract for the sale of shares in the Zaporizhstal Plant was concluded with Rinat Akhmetov's MetInvest company at a price of $ 690 million. After the agreement was signed and an advance payment of $ 50 million was received, Shifrin Eduard, realizing that nothing in this transaction would be stolen will not work, he decided to break it up and told Alex Schneider that he was allegedly forced by the Russian government to sell shares to representatives of Russia represented by VEB. At the same time, the agreed price with VEB was obtained in the amount of $ 850 million, of which $ 50 had to be paid a fine to Akhmetov for breaking the deal, a $ 100 million commission to some intermediary, and by the end Alex Schneider should receive almost $ 10 m more than from Akhmetov. Alex Schneider agreed and Eduard Shifrin together with his eldest son Igor Shifrin, another "experienced and successful manager", began to prepare a deal. As usual in such cases, everything did not go as dreamed, Alex and Eduard received a lawsuit from Akhmetov in London for the amount of the difference between his contract and the new one, that is, for $ 160 million ($ 850- $ 690), and as a result, Alex Schneider and Eduard Shifrin paid Akhmetov $ 50 million and $ 110 and additionally reimbursed court and legal costs.
Ultimately, due to manipulations and "extremely successful" decisions of Shifrin Eduard, the partners actually received $ 540 million instead of the $ 690 million they could have received under the first contract. Moreover, another $ 50 million hung in VEB and was never paid to partners.
To be continued
Denis Zhirnov
Source: www.rucriminal.info